Rajeev Shukla opens up on the possibility of boycotting Pakistan in the World Cup 2019
He also felt that Pakistan should stop supporting terrorism.
Updated - Feb 18, 2019 2:32 pm
16.8K Views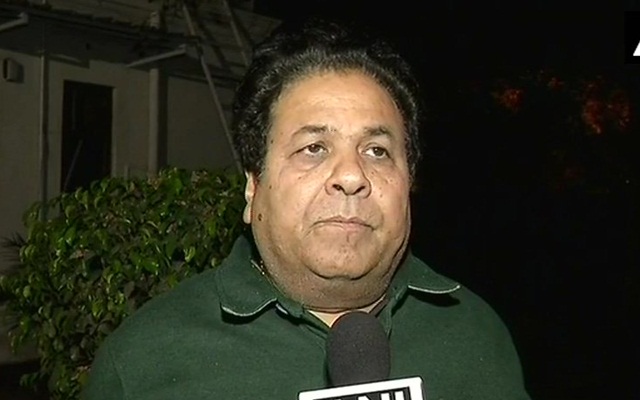 Follow us on Google News
Cricketing ties between India and Pakistan have taken a toll because of the two countries' plummeting political relations and the recent terror attack on a CRPF jawans' convoy in Jammu and Kashmir's Pulwama district has certainly made things worse. Over 40 jawans were martyred after a suicide bomber hit their bus with an explosive-filled car and the incident led to a massive outrage with the bilateral relations worsening further.
Current and former India cricketers have condoled the deaths as well as promised to take care of the aggrieved families. At cricket's commercial levels too, there have been marks of protest affecting the ongoing Pakistan Super League which is expected to hit the Pakistan Cricket Board (PCB) financially hard.
Indian Premier League (IPL) chairman Rajeev Shukla has also spoken on the dastardly attack in Pulwama and said how the unabated blood bath in Kashmir could have a detrimental effect on the cricketing terms between India and Pakistan. Even the prestigious Cricket Club of India (CCI) covered a portrait of former Pakistan captain Imran Khan, who is currently the prime minister of that country, to protest the attack.
"Whatever is happening, Imran Khan's portrait being removed or MFN status revoked is people's outrage and the reaction is justified," Shukla told Times Now. India withdrew the Most Favoured Nation status to Pakistan which it had granted in 1995 in the wake of the attack in Pulwama.
Shukla said he wanted to see cricket remaining separate from politics but opined that the neighbouring country has to stop supporting terrorism first before thinking of resuming cricketing ties with India. The two nations' cricketing ties have been affected time and again by the crisis at the diplomatic levels and they don't play each other in any bilateral series but only at multilateral events.
India meet Pakistan at Old Trafford for WC game on June 16
India played Pakistan in a couple of ODIs in the Champions Trophy in England in 2017 and then at the Asia Cup in the UAE last year. Their next engagement is at the World Cup in England. It is on June 16 that the arch-rivals are set to lock horns in a league match at Old Trafford in Manchester.
In 1999, too, India and Pakistan had locked horns in a World Cup game in England when the situation in the subcontinent was tense over the Kargil conflict. "I've always said the sport is above politics but now it will hamper sporting ties too, not until Pakistan sponsored terrorism is stopped."
Could India boycott their game against Pakistan in the upcoming WC? Shukla said the tournament is still some time away to take a call at the moment and said, "Cannot say now whether we will play Pakistan in the World Cup as it's too far but our policy and position is very clear, we will wait for the government's decision."
Follow us on Telegram