'Raju Hirani is making a brilliant movie, I'm yet to hear half its plot' – Virender Sehwag's statement leaves cricket fans confused
While Sehwag's comments are most likely said jokingly, few were left in doubt if he is truly a part of any such movie.
Updated - Sep 22, 2021 2:26 pm
4.2K Views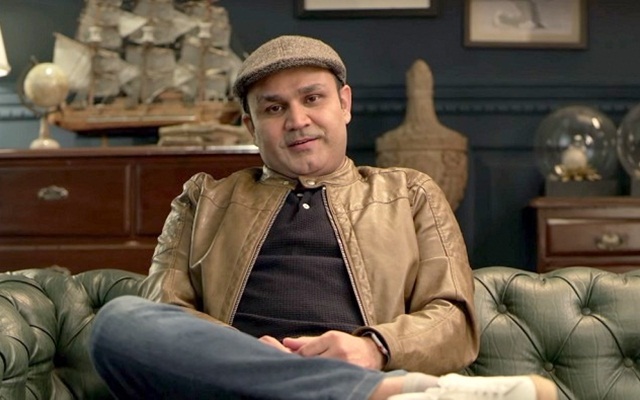 Follow us on Google News
Known for his carefree and light-hearted style, Virender Sehwag never quite fails to grab people's attention. In another one of his happy-go-lucky conversations during a live show, Sehwag hilariously revealed that he is a part of a movie that's being directed by famous Bollywood director Rajkumar Hirani.
"I left my dinner in the middle. Rajkumar Hirani is making a brilliant movie, he was narrating the story to me, I am yet to hear the other half of the plot", Sehwag said to Gaurav Kapoor during a live show on Cricbuzz.
While Sehwag's comments are most likely said jokingly, few were left in doubt if he is truly a part of any such movie.
Kya bana raha re tu Hirani 😭🙏🔥

— BRIJWA SRK FAN (@BrijwaSRKman) September 21, 2021
Sehwag's advice to Shubman Gill
Meanwhile, Sehwag also had a word of advice for Kolkata Knight Riders opening batter Shubman Gill, who he wants to bat more freely and fearlessly. The former opener reckoned that Gill need not worry about the team score because there are nine more batters following him in the batting order.
"Shubman Gill should bat freely, no matter what the situation is. He shouldn't be bothered about runs. There are 9 batsmen behind him, hence, he shouldn't think much. If he gets a loose ball, hit it big and of not, just tap it and get a single.
"He has more ability than several greats of the game. The players from older generations had a stronger mindset which led them to success. If Gill wants to be a successful batter, he needs to work on his mindset," he said on the show.
"T20 cricket isn't a format where you score ball-to-ball. You do that in the longer formats where a strike rate of 50 is considered decent. But this format is meant to bat like this," added Sehwag.
"No need to take pressure while batting. You just go and start hitting. If you connect then you are a match-winner and if couldn't, then no worries, someone else will do that.
"It is not about the skill but mindset. It's most important because if you have that kind of mindset, how would you play? Batsmen do have the skill to hit a six but doubt in their mind and fear of getting out stops them from going for it," Sehwag said.
Follow us on Telegram