Ranking top 10 Test batsmen based on average
Test cricket has always been the most testing format in the game of cricket.
Get every cricket updates! Follow us on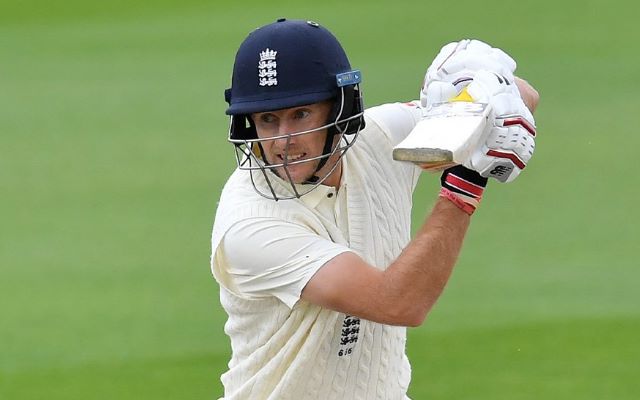 Test cricket in today's time is a strenuous affair and not every batsman's cup of tea. Although at home it might be relatively easy to play and confront the red-ball cricket, the ultimate Test has always been the away outlandish tours and conditions. Also, unlike before there are barely a few batters now who indulge in completing their red-ball education by playing county cricket otherwise the longest format is now not less than any havoc to have a booming career in it.
However, with still some small exceptions, there is a breed of some eminent batters who have vigorously taken on the extremities of the longest format and have soared for their respective countries. Their current brimming consistency against the red-ball that too in a more muscle-bound game has often brought them in comparisons with the former legendary batters of Test cricket, eventually earmarking them the finest superlative batters of our times.  Here's a list of the-
Top 10 current Test batters based on their hulking averages: 
10. Ajinkya Rahane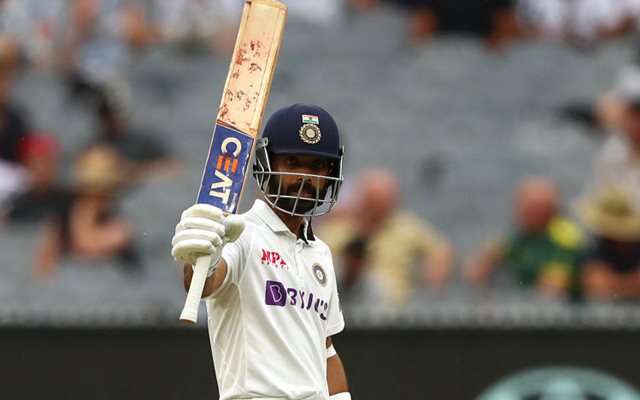 With often being called as an away specialist for Team India, Ajinkya Rahane is elusively now one of the very few batters who has a better away average than his home average. The cricketer ever since his debut in 2013 has been a rock for the Indian team at number 5 along with having a knack for playing some of the best overseas match-winning innings in recent times.
Currently, the 33-year old from his 74 Test matches has scored a total of 4647 runs at an average of 41.12 which also includes his 12 centuries and 23 fifties. Surprisingly at home, Rahane's average takes a further cut as from his 31 Test matches in India, the number comes down at 36.47. However, then precisely at the springy South African conditions, Rahane with his away penchant keeps his average intact at 53.20.  To even embellish further, Rahane has a hulking average of around 102 against West Indies from his 6 Test matches at the Caribbean conditions.
Overall, with oodles of Test cricket still significantly left inside him, the Mumbai batsman can undoubtedly dwell himself in the list of India's top 10 highest run-scorers in the longest format.
9. Tom Latham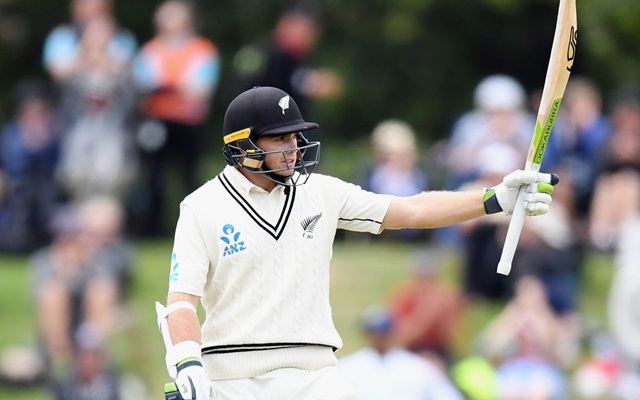 In today's game, Tom Latham's serene and forthright batting at the top can be said as a perfect ode or tribute to how classical Test openers used to play. By playing most of the time in the challenging seaming friendly conditions, Latham's solidity at the top has often been the key to NZ's indomitable success at present at home. Also, currently with the opening in Test cricket becoming an abhorrent affair especially in SENA countries, Latham has been an elusive entity in the last 4-5 years whose scoring brimming amounts of runs at a stunning average of 41.38.
The 29-year old from his 59 matches has scored a total of 4056 runs including 11 hundreds and 20 fifties. Especially, while playing at home, Latham's average does receive a sublime elevation as from his 30 Test matches the wicket-keeper averages around 47. Also, specifically, when it comes to performing against the Asian teams, Tom Latham against the Sri Lankan team has a towering average of 75 plus both in-home and away conditions.
Overall, at present, the only limitation in Latham's soothing batting has been his faint runs against the South African team. The southpaw dreadfully has an average of just 11 that also even further gets malfunctioned to single digits while playing away against the Proteas. Otherwise, the blackcaps have surely found another gem who could very much finish high in their modest record books.
8. Azhar Ali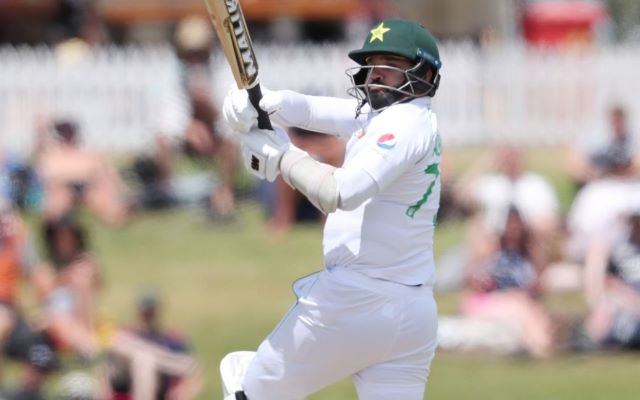 Ever since the retirement of Misbah-ul-Haq and the legendary Younis Khan, it's majorly been Azhar Ali who has emerged as Pakistan's premier batter in Test cricket. The right-handed batsman has now spent more than a decade in the longest format and has scored a total of 6579 runs from his 87 matches at an average of 43.28.
Especially, against the Aussies, Azhar has a special relationship as overall against them he has scored 1000 runs in 22 innings at an exceptional average of 50. Also, out of his profusion of 18 centuries, around six have been scored against Sri Lanka thus eventually averaging about 48.51 against the island nation. Further, with his batting technique being highly compact where Azhar comfortably gets in the line of the ball, the Asian conditions have often brought the best of him where he comfortably averages about 52.86.
Overall, the 36-year old might be a low-lying entity when it comes to Pakistan's greatest Test batters but in today's day and age, the cricketer has undoubtedly been a certain epitome in Pakistan's wonky batting lineup.
7. Ross Taylor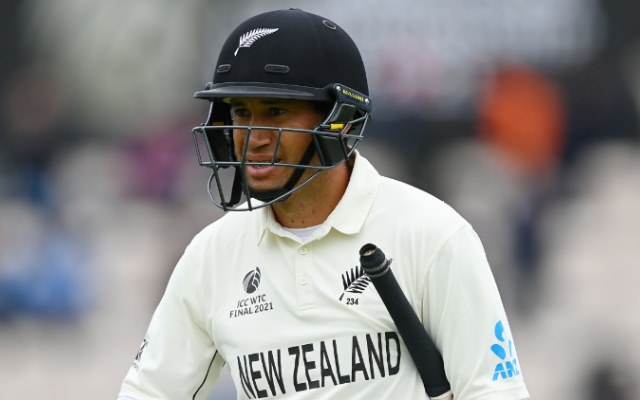 In NZ cricket's delightful history, Ross Taylor has been a legendary name whose been active in Test cricket since 2007. The cricketer by playing the third most number of Test matches for NZ has scored a total of 7564 runs at an abiding avenge of 45.84. Also, currently with his remarkable tally of runs, Ross Taylor is his country's highest run-scorer in the longest format.
With dwelling himself as a massive vital cog for close to 14 years in NZ's middle-order, Taylor ranks himself third in the list of most innings before fetching his first duck (58). The veteran cricketer while playing at home also upraises his average of 45.84 to 54.37 and specifically against West Indies, Taylor averages 63.11. Further, even when it comes to consistently scoring in spin-friendly conditions like Sri Lanka, Ross does keep his average of 40 plus intact.
Overall, the 37-year old also has scored the second most number of Test hundreds (19) for New Zealand and was expected to exit the longest format after winning the first-ever WTC final. However, regardless of his retirement doing the rounds, Ross Taylor is still indeed going sturdy and peppy when it to comes relishing the best form of the game.
6. Cheteshwar Pujara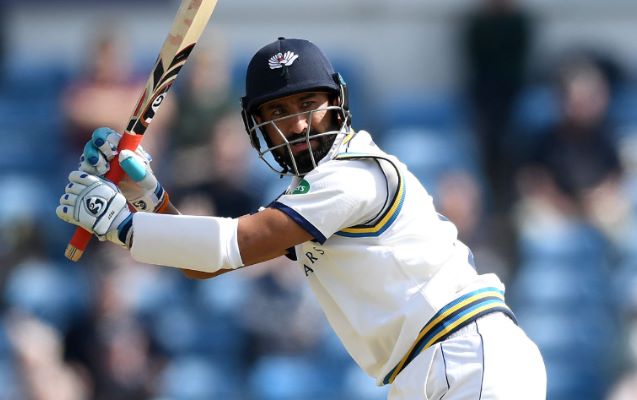 By being India's resilient wall ever since the retirement of the legendary Rahul Dravid, Cheteshwar Pujara is definitely an unsung hero of the current Indian team. The cricketer has often been team India's biggest architect in their famous overseas wins and perhaps is also the only epitome when it comes to the classical form of Test match batting in today's times.
Like most of his peers in the Indian team, even Pujara had also started as a lower-middle order batsman in 2010 and has currently scored 6267 runs from his 86 games at an average of 46.08. Further, when it comes to playing at home, the 33-year old has an extraordinary average of around 56 which gets elevated up to 64.28 against Australia and 73.62 against NZ.
Even in terms of performing away, Pujara has brimmed runs in Australian conditions especially with three centuries being amassed at an average of 47.28. Overall, at present Pujara is team India's ninth-highest run-scorer in Test matches and perhaps also has an excellent opportunity to become the fourth Indian to score 10,000 plus runs in Test matches.
5. David Warner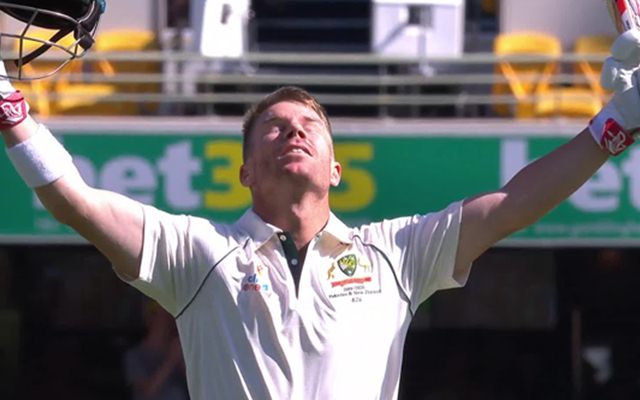 Well whether there's ODI cricket, T20Is, or Test matches, David Warner has always been a constant opener whose routinely manufacturing runs across formats. While being an opener in limited-overs cricket is bliss at the same time it's also a hefty challenge to open against the red-ball. However, the 34-year old Australian at present has a remarkable average of 48.09 which in many ways makes him the best consistent opener of today's age.
Currently, from his 86 matches, Warner has scored 7311 runs that also includes his 24 hundreds and 30 fifties. The left-handed batsman also amongst the current Test openers has a unique record of scoring six consecutive half-centuries. Further, especially while batting at home, Warner has a towering average of 63.20 which also shoots up to 80.15 specifically against NZ.
Overall, with southpaw currently being Australia's 11th highest run-scorer in Test matches, Warner while hanging up its boots is expected to finish in the top four of amongst most runs scored for his country.
4. Joe Root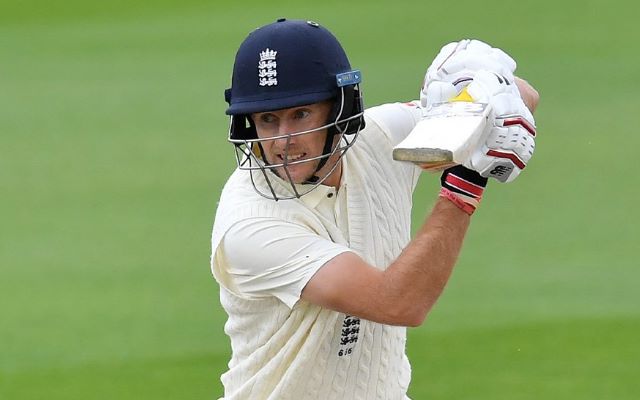 Joe Root's profusion of runs in the recently ended winter tours has massively allowed him to elevate his Test average which now stands at 48.68. The cricketer's recent form and runs in the sub-continent conditions seemed to be a dream run for any non-Asian batsman especially with the sublime technique with which the daddy hundreds were attained.
While Root might still have to deep dive to overcome his woefulness of scoring constant hundreds, the English skipper also on the other hand holds a unique record of scoring the most consecutive fifties (12) in the longest format. Also, amongst the current club of Fab Four, Root with the most number of Test games has scored 8174 runs with 20 centuries.
Further, the English skipper also perhaps has the second most number of half-centuries (49) for England along with being their third-highest run-scorer. All in all, with Joe Root, also being merely 30 years of age, there's a high chance of him ending as England's all-time highest run-scorer in Tests cricket.
3. Virat Kohli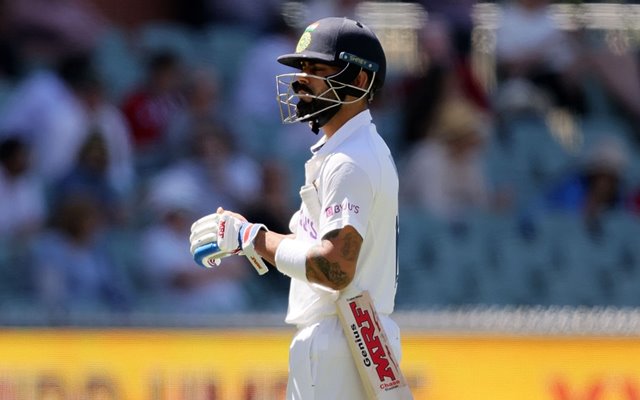 While King Kohli might still be in dire need to score his 71st hundred, the skipper through his barrage of consistent scores has still kept his Test average of fifty-plus intact. Although the last Test hundred from Virat's blade had come at the end of 2019, his overall Test average at present is 52.04.
Currently, from his 92 Test matches, Virat has scored a total of 7547 runs with 27 centuries and 25 fifties. Also, since 2016 has often been called Kohli's transformative year in international cricket, the Indian captain has been soaring since that time and has a sky-rocket average of 59 plus in Test cricket. Further, the 32-year old is also the fifth-fastest to 7000 runs in the longest format.
Perhaps to even further talk about his remarkable consistency, King Kohli has maintained a fifty-plus average even in Australian and South African conditions. Hence, with Virat also already being India's sixth highest run-scorer in the longest format, the upcoming oodles of runs must definitely make him the all-time great of the game.
2. Kane Williamson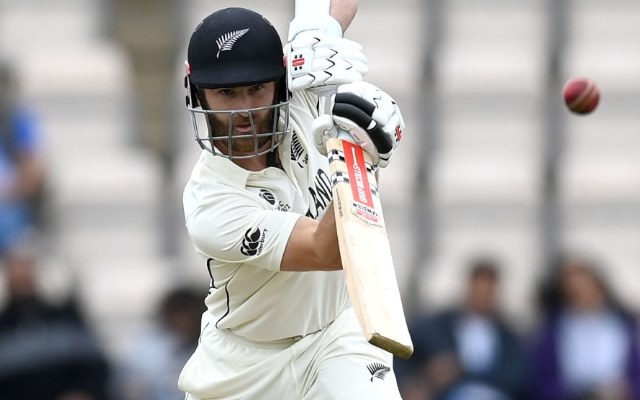 Kane Williamson's minimalistic approach for batting in Test cricket is a soothing affair. His ability to play late and soft is completely different zen than elusively any other batter has at present in their gameplay. Also, his uncanny accuracy of leaving the ball well often indulges the bowlers to move away from the traditional style of bowling eventually making Williamson a very arduous customer to bowl at.
Now such a sagacious temperament has allowed Williamson to score 7230 runs from his 85 Test games at an excellent average of 53.95. To sum up his consistency, the kiwi skipper in his decade-long career has already been NZ's second-highest all-time run-scorer and has the most number of centuries for his country (24). Even in terms of most fifties scored for NZ, Williamson comes third with 33 fifty-plus scores. Also, his fondness for the longest format was well evident in his debut game especially when against the no.1 ranked Indian team, Williamson had scored a well-composed inning of 131.
Even in the WTC final, the obnoxious English conditions never ever fragmented Williamson's tranquil quest as it was both his innings of 49 and 52* that massively helped NZ bag the longest format's most heavyweight title. Hence, with such a continuum of scoring consistently, Williamson might definitely finish himself as Test cricket's all-time great.
1. Steve Smith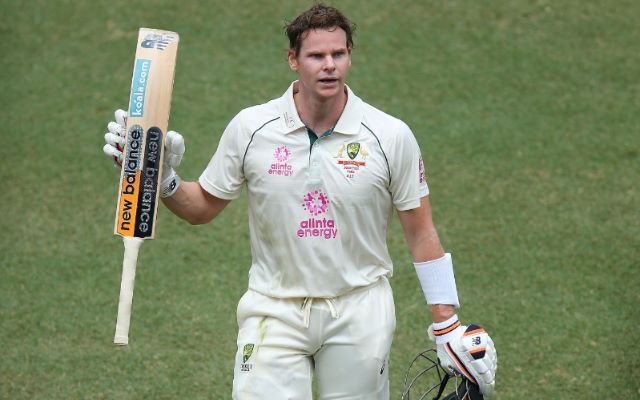 While in a format that demands some of the most unerring batting techniques, Steve Smith has been an outlier who is bossing up the longest format simply by all his actions and idiosyncrasies. His chronic fidgety move across to the off stump along with a very upright stance might be at all odds when it comes to the art of batting but the Australian at present has become a grandmaster whose amassing runs at a sky-scraping average of 61.80.
To gloss his utter consistency, Smith from his 7540 runs in 77 Test matches has already become the third-best in the all-time list of players with the highest Test averages in the game. The 32-year old was also the fastest ever to score 7000 runs from just mere 126 innings and currently also upholds a stack of 27 Test centuries.
Also, especially in the places like England where the moving ball becomes the biggest devil, Steve Smith has perhaps further been extra sensational and has an elevated average of 65.08. Overall, maybe in the limited-overs cricket, Steve Smith might not become a high-ranking entity but in Test cricket, his lofty profusion definitely has a very limited unambiguous comparison.