Reports: India vs Australia T20Is could be scrapped for IPL 2020; Test series may get delayed
The Tests may start on December 10.
Updated - Jul 14, 2020 1:11 pm
3.4K Views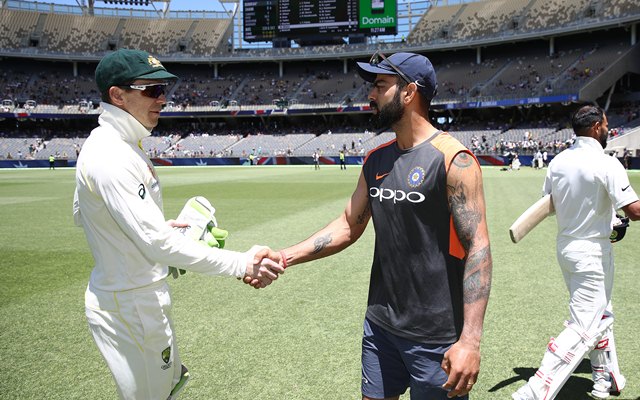 The coronavirus pandemic has made a hash of most cricketing schedules with tournaments either getting cancelled or being postponed. Indian cricket has had to endure quite a bit in the last few months, and tough times await them for the rest of 2020 as well. India last played back in February during the two-match Test series against New Zealand that they ended up losing 0-2.
Later this year, they are scheduled to play a bilateral Test, ODI and T20I series in the tour of Australia. However, it's been learned that the 20-overs games might be scrapped to make way for the cash-rich Indian Premier League (IPL).
The domestic league was set to start on March 29, but had to be postponed for an indefinite time period due to the COVID-19 pandemic. If reports are to be believed, the T20 World Cup in Australia which is scheduled to start in the mid of October may also get deferred.
India's Test series likely to be postponed
"The present (interim) schedule for Australia tour was released by Cricket Australia (CA) with the first Test to begin on December 3. Also, to note is a three-match T20 series that was scheduled ahead of the Tests, to be followed by a three-match ODI series," sources was quoted as saying in TOI.
In the meantime, it's also been known that the Test series may also be delayed. For the time being, India are scheduled to play the format from December 3, but now it could start a week later on December 10. It because, India are likely to play a couple of warm-up matches ahead of the big matches.
"One of those two – either T20s or ODIs – will have to be cancelled. Most likely the T20s because the format was put in place keeping the T20 World Cup in Australia in mind. Now, that' not happening, and IPL is. The start of the Test series will also be pushed by a week," sources added.
"The president talked about a shortened quarantine. What he may have meant was that players will go through two separate Corona tests before leaving for Australia and two tests after landing there and if all are negative, health authorities are indicating that two weeks of lockdown won't be necessarily mandatory," sources stated.