Reports: India women's tour of Australia schedule likely to be altered
The tour will begin on September 19.
Updated - Aug 25, 2021 1:22 pm
268 Views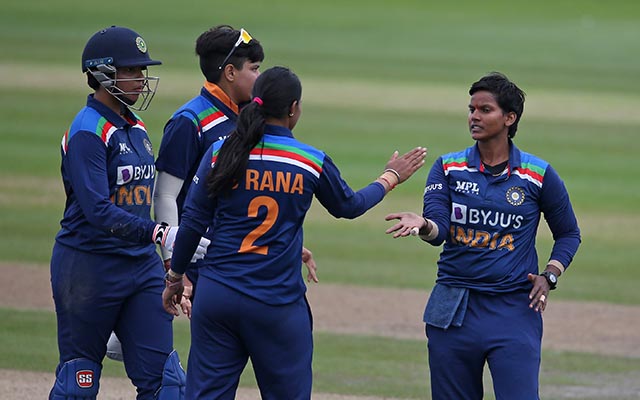 Follow us on Google News
India women's team is set to depart to Australia for an all-format tour comprising of three ODIs, one Test, and three T20Is. The tour is set to get underway on September 19 in North Sydney, with the remaining two ODIs taking place in Melbourne and Perth. But it seems that the Australian government's stringent COVID-19 protocols and norms are making it difficult to host the matches in Sydney and Melbourne.
Australia had to resort to strict COVID-19 rules due to a surge in positive cases in the country in recent times. It also failed to initiate a proper vaccination drive in bigger cities and, due to that, the government has also made few restrictions on travelers returning to Australia. The Ashes series was also put under serious jeopardy, but Cricket Australia (CA) later allowed the England players to travel with their families.
Speaking about the Indian women's team, they are about to leave for Australia at the end of August, but there are chances that the schedule might be tweaked for the matches played at Sydney and Melbourne due to COVID.
"But the ongoing COVID-19 lockdowns in Sydney and Melbourne, as well as state border closures, make that unlikely," cricket.co.au reported.
"Cricket Australia is currently speaking with government authorities about how, where, and when the seven games can be played. An announcement expected shortly regarding changes to the seven-match schedule," the report added.
Cricket Australia is monitoring the situation
There is no official word yet on matches moving to other cities, but Cricket Australia (CA) is monitoring the situation and, a call will be taken soon.
"Due to the current COVID challenges, Cricket Australia will continue to monitor the situation right across the country and will consider whether or not it needs to make any decisions regarding rescheduling or moving matches in due course," it said last week.
Upon reaching, the Indian team must undergo 14 days of mandatory quarantine. Meanwhile, Australia skipper Meg Lanning has said the players are comfortable in moving to another place if the matches are shifted.
"Things change very quickly these days. To be honest, every player within the squad is ready to move around at any point, we know how quickly things can change."
"At this stage, we're just planning on the schedule going ahead as it is and heading into a camp before that. But we also have got information that things could potentially change really quickly so we need to be ready for that," she added.
Follow us on Telegram