Reports: Mohammed Shami requests extra security after alleged death threats
Shami apparently has requested the state government to provide him a gunner. 
Updated - Oct 1, 2018 11:26 am
5K Views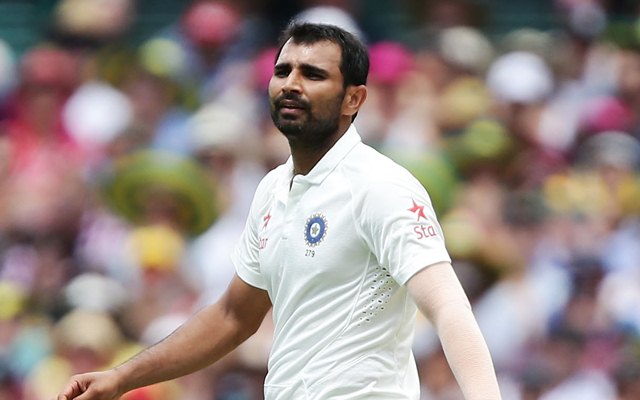 The Mohammed Shami and Hasin Jahan saga has been one of the most infamous cricket couple stories in the last decade or so. The pendulum of this controversial story has been in an oscillatory movement ever since, with the blame swinging either direction at regular intervals.
If reports in popular news channel Aaj Tak are to be believed, the Indian cricketer has asked the government for a special protection, citing death threats coming from his wife as the major reason. According to these reports, he has requested the state government to provide him a gunner.
It'll be interesting to see where this plot will head towards as just a month ago, Shami had won the maintenance case against Hasin Jahan. She had demanded Rs. 10 Lakh per month from the fast bowler for her personal maintenance, which was turned down by the Alipore Court. However, Shami will have to pay Rs. 80,000 every month for the maintenance of his daughter Aairah.
A big few months lined up for Shami
Hasin Jahan has accused Shami on various grounds like match-fixing, domestic violence and adultery. Despite taking the situation into consideration and keeping Shami out of the Indian side, the BCCI investigated on the cricket-related allegations and came to a conclusion that he never was involved in any of these fraudulent practices.
From a cricketing perspective, the next few months will be very difficult for the 28-year-old as this case is not the only major concern for him to deal with. The selectors are just about beginning to fine-tune their plans for the World Cup next year and for Shami to feature in their plans, he should perform a lot more consistently.
The likes of Jasprit Bumrah, Umesh Yadav and Bhuvneshwar Kumar have pretty much confirmed their spot and he faces a still competition from a few youngsters. It won't be easy for him mentally to reel out confidence, but it'd be a huge fall down for him to miss out on the World Cup squad after picking up the most wickets amongst his country-mates in the previous edition.
Here's the video of that report
Keep following CricTracker for more news and updates.