Reports: Ramiz Raja has no shortage of friends in India which is an advantage for him
Ramiz Raja has a lot of friends in India and that is one big advantage in the India-Pak series getting resumed.
Updated - Aug 27, 2021 3:45 pm
1K Views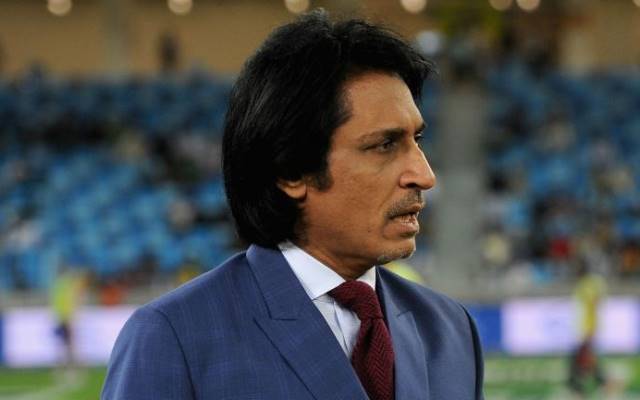 Follow us on Google News
Ramiz Raja is set to take over from Ehsan Mani as the Pakistan Cricket Board (PCB) chairman. Coincidentally, Raja shares a good equation with the Board of Control for Cricket in India (BCCI) officials too and is very cordial in his approach. His appointment by PCB is viewed positively by experts and critics. It's a known fact that BCCI is a huge force to reckon with in cricket and often their inputs are taken for the betterment and development of the game.
With India and Pakistan not playing bilateral series due to pollical tension, Raja's appointment might prove a blessing in disguise for PCB as well as BCCI, who might change their respective stance and play more frequently.
Raja shares a good equation with most of the Indians related to BCCI and can possibly play a hand in the revival of Indo-Pak matches in the future. The current PCB chairman, Mani dint share such a good equation with BCCI and India in general.
"Mani was seen as too old for the job, which necessitated high amounts of energy, particularly at the ICC forum, where the PCB is left with very few friends," the report said.
"Also Mani's constant posturing against the Board of Control for Cricket in India (BCCI), a powerful body at the ICC, did not leave him with too many friends in India. On the other hand, Ramiz has no shortage of friends in India, which is an advantage for Ramiz," the report added.
Ehsan Mani wishes to step down from the chairman post of PCB
PCB bosses had a word with Mani and wanted to give him an extension for his continuation in the role of chairman. But Mani decided to step away. During his tenure, he was successful in staging cricket in Pakistan, when there was not much cricket played after 2008. He also was instrumental in having Pakistan Super League (PSL) in Pakistan.
On other hand, Raja comes with solid credentials and his name for the chairman was confirmed by Imran Khan. "The aim is to reset Pakistan cricket's GPS and will be in pursuit of excellence," said Raja after his nomination for the top PCB role was confirmed by Prime Minister Imran Khan.
Follow us on Telegram