Reports: Yo-Yo Test to not be a mandatory part of India A
Yo-Yo Test was introduced by the current head coach of Ravi Shastri and Indian skipper Virat Kohli.
Updated - Dec 25, 2019 2:26 pm
396 Views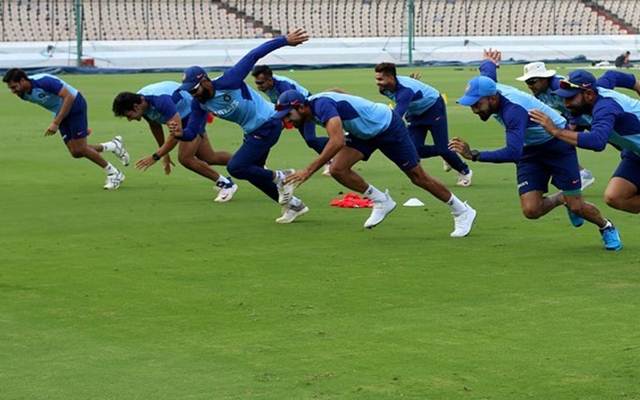 Follow us on Google News
Team India is currently regarded as one of the fittest sides across the globe in cricket. The Indian players have raised the fitness standards by working hard on and off the field. Moreover, the team-management- with an intention to notch up the fitness levels- introduced the Yo-Yo Test that holds certain scenarios based on which the fitness of the player is measured. The Yo-Yo Test had also hogged the spotlight in the past when some of the players failed to clear it and were dropped from the side. However, now a source has said that this Yo-Yo test is not compulsory in India A.
Yo-Yo Test was introduced by the current head coach of Ravi Shastri and Indian skipper Virat Kohli. It was made compulsory for all the players irrespective of the stature to successfully clear the Test at a certain benchmark to get their name in contention for the place in the national side. Moreover, when a young player arrives into the team he has to go through the Yo-Yo Test.
India A fielding coach spills the beans on Yo-Yo Test
A source said that the controversial Yo-Yo Test is not the part of India A. However, in the last couple of months the junior players have not gone through it, "No, the Yo-Yo isn't a part of the 'A' team set-up. At least it hasn't been in the last few months," the source said as quoted by Hindustan Times.
Later on, when the reporters asked about the same to Abhay Sharma, who is the fielding coach of India A. He gave a very diplomatic answer in that context and said that reporters should ask the trainers as every information related to Yo-Yo test comes from the fitness trainers. The trainers have certain fitness-specific programmes and only they can tell about it.
"See, you have to ask the trainers what and why. It isn't our domain and we don't interfere in their style of functioning. They prepare specific programmes which they can give you an idea about. Rather than speculating you should speak to the trainers. As I said, it is their domain," Abhay Sharma said.
Watch: Junior Dala's perfect yorker to Chris Gayle in MSL 2019
Follow us on Telegram