Ricky Ponting wants this legendary batsman to be the next coach of the Indian cricket team
Being the coach of the Indian team does pay you a lot but it comes with different kinds of challenges.
Updated - May 26, 2017 2:58 pm
11K Views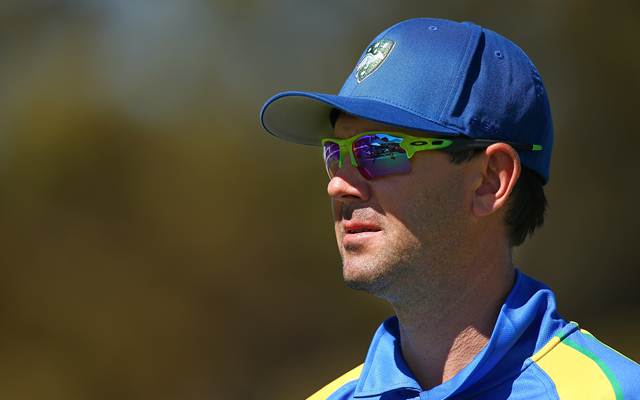 The Indian cricket has improved vastly in the recent years. The coaching has been one of the main reasons for it. India have tried out various coaches in the past. Some were successful some were not while the tenure of some of the coaches was more controversial than any other.
Being the coach of the Indian team does pay you a lot but it comes with different kinds of challenges. The Indian media is not as soft as the other countries and it can have an effect on the job. According to the Indian media and some of the sources, Anil Kumble's position is in danger.
This is because the legendary spinner asked for a pay hike of the 'Grade A' contracted players and for himself as well. Kumble endured a fantastic home season as the Indian team won all of their series. They beat New Zealand 3-0, England 4-0, Bangladesh in the one-off Test and Australia 2-1 being the latest one.
Punter has his say
It is said that the coaching position of the Indian team is up for grabs and the BCCI has even released the criteria for it. Ricky Ponting, the Australian legend was overheard during the Indian Premier League saying that there won't be a better coach than Rahul Dravid.
He said, "I don't think BCCI will find many better candidates than someone like him [Dravid]. If he's interested in doing the job, he will do a good job. He's got a lot of knowledge, is very experienced and understands all three formats."
Sachin Tendulkar, VVS Laxman, and Sourav Ganguly are the chosen legends who will make the call on who the next Indian coach will be. There have been various coaches before, from John Wright, Greg Chappel to a very successful Gary Kirsten and then Duncan Fletcher to now Anil Kumble.
It will be very interesting to see who grabs the most coveted position in the world cricket if and only if Anil Kumble is stripped down. Cricket Australia has made clear that it won't stand in between if any of the Australians want to apply for the position.