Ricky Ponting weighs in on the Sachin Tendulkar versus Virat Kohli debate
"I think a lot of his attitude is similar to mine."
Updated - Mar 16, 2019 10:50 am
6.4K Views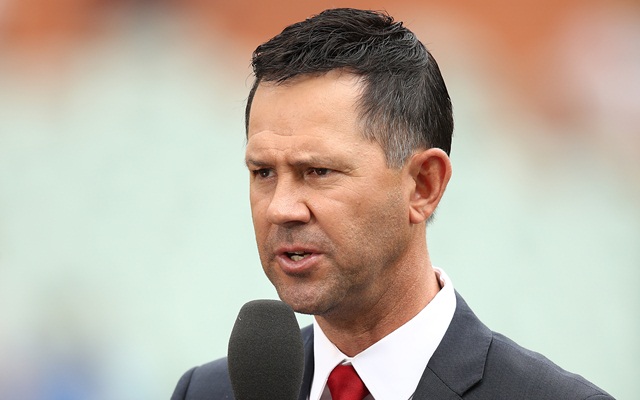 Ricky Ponting has weighed in on the much-talked-about debate over who is better between Sachin Tendulkar and Virat Kohli. Sachin retired from the game as the most decorated batsmen in the history of the game. He had more runs in Tests, ODIs, more centuries in Tests and ODIs than any other player in cricket's century-long history. Tendulkar bowed out of the game with more than 30,000 international runs and a staggering 100 centuries.
Not many would have thought that anyone would even come close to Tendulkar's record let alone breaking it. However, Virat Kohli is now in touching distance of breaking one of Tendulkar's most iconic records – 49 tons in ODIs. At just 30, Kohli is second in the list of most ODI centuries and needs just 8 more to equal Tendulkar's once regarded-unbreakable record.
And while the jury is still out on who is the better batsman between the two, Ponting has given his views. However, just like the majority, Ponting has also refrained from drawing a conclusion on the debate. The legendary batsman, who is currently in India as the coach of the Delhi Capitals for the Indian Premier League 2019, said that the question can be best answered once the current India captain finishes his career. At the same time, he also said that India can win the upcoming World Cup if Kohli has a good outing in the tournament.
"I don't think we can get to the conclusion till Virat's career is over," Ponting told The Times of India (TOI). "Only then will we have a clearer picture. Sachin is a legend. Yes, you can say Virat is piling up runs. His Test average is more than 50 (53.76). But Sachin maintained that (average) in 200 Tests. Virat's ODI record, though, is unbelievable. That's why I feel India are a very dangerous side. If Virat has a good World Cup, India will win."
Similarity with Kohli:
He also said that Kohli reminds him of his playing days. Ponting is one of the most decorated skippers in the history of the game and was known for his aggressive approach. Kohli also has the same approach on the field as the ever-energetic India skipper rarely shies away from expressing his emotions on the field.
"I can relate to Virat because when I watch him play, I think a lot of his attitude is similar to mine. On the field, he is aggressive, wears his heart on his sleeve, (though) his body language can get out of control sometimes. That is like me… I was the same. When you are out there, competing, in the heat of battle, things happen. Yeah, I can see a bit of myself in Virat, especially on the field, not so much on the batting side of things. We are probably naturally aggressive people and that comes across in the way we bat," said Ponting.
[interaction id="5c7f7421f115e010bfe0fc07″]