Rishabh Pant needs to be smart enough to be able to read situations: Rahul Dravid
Pant has had a quiet time for the last few months in the domestic scene.
Updated - Sep 25, 2017 11:31 pm
1.7K Views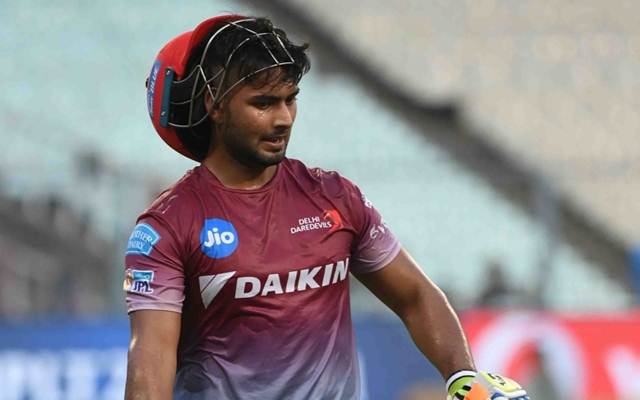 Rishabh Pant has had a slight dip in form in recent months. In the South Africa A tour, Pant managed to get just a solitary fifty in four innings. He was picked to play in the Duleep Trophy for India Red and floundered the three opportunities he got with the bat, making just 72 runs in three innings with a best score of 46.
Dravid feels Pant must learn to be smart in certain situations
It is no secret that Pant is an attacking player. His India A and former India U-19 coach Rahul Dravid stressed the importance of being smart and curbing your attacking instincts in certain situations to be a consistent player. In the unofficial Test against New Zealand, Pant made a fine 67 after facing just 41 balls. India were 7 down and Pant had the tail to keep company with and he opted to play high-risk shot in quest of getting quick runs before the inevitable happens and lost his wicket. Dravid said that Pant will eventually learn to bat around the tail, a characteristic which takes time to develop.
"I think it's a balance," Dravid said. "It's recognition of the fact that someone like Rishabh will always be an attacking player. You don't want to take away his attacking instincts, but you want to inculcate a certain sense of smartness to be able to read situations and recognize situations where the time is hot for you to make it count.
'Pant will eventually learn to bat with the tail'
"I think [in the first four-day game] he got stuck with the tailenders. Again, it is part of his learning experiences and that is the conversation I've had with him. When you're young, you think you have to hit every ball when a tailender is around you. It takes time and experience to learn [to bat] with the tail. That's what he is learning. It's not going to happen overnight."
Dravid, however, praised Pant's serious ball-striking ability and skill to put the opposition under pressure. The former Indian captain says that he keeps having a chat with him about what he could have done better. Dravid said results don't bother them much but the fact that the player is learning from such games is really significant going forward.
"Experiences like these are good for him even if it doesn't come off. If he goes back and thinks, 'were there any other options I could have used rather than the ones I took, that may have helped me play better?' he's an improved player. These are the chats we have. He's a talented kid and good at what he does; he has exceptional skill and exceptional ability. He'll learn with more opportunities and more games. That's what these matches are about. I'm not too stressed about results. For me, it's about if they're learning from different situations."
With Dhoni looking good to carry on for at least a couple more years, Rishabh Pant will surely get his chance in future. The fact that he is just 19 helps him immensely. Till the time Dhoni relinquishes his big gloves, Pant is better off honing his skills under Dravid and while playing for Delhi in the Ranji Trophy.