Hardik Pandya's willingness to play to situations has turned his career around: Rahul Dravid
Dravid said that playing to the need of the situation is a must for any developing cricketer.
Updated - Sep 25, 2017 10:54 pm
2.8K Views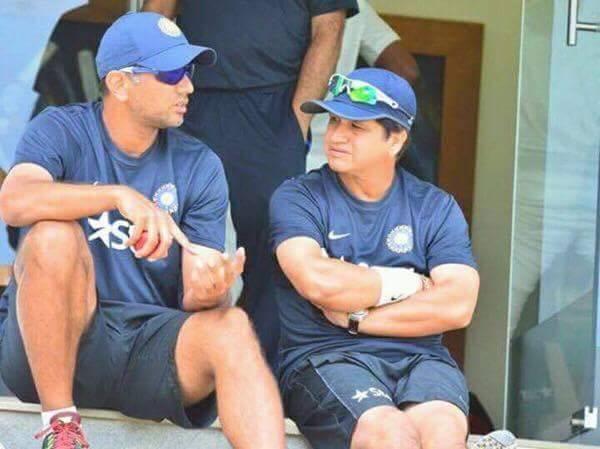 By Virat Kohli's own admission, Hardik Pandya is the man of the moment. He is quickly becoming India's most valuable player in ODIs, doing equally well with the bat and ball. His athleticism on the field is an added plus for Team India, who are currently numero uno in both Tests and ODIs.
According to his India A coach Rahul Dravid, Hardik Pandya has completely turned around his career and has become consistent by playing to the situation of the game rather than just hit out of a situation. When he started his career, Pandya was looked at as a big hitter down the order who could contribute with a few overs. That is exactly why he was picked up by Mumbai Indians where he showed signs of quality which was nurtured under the watchful eyes of Rahul Dravid, who has been with the India A team for 2 years now.
Pandya twin match-winning fifties
In the ongoing series against Australia, Pandya played contrasting innings in the first game and the third one to take India home. He batted for time in the first ODI before launching an attack on Adam Zampa to take India to a score of respectability along with MS Dhoni. In the third game, he was promoted to bat at four and took his time to pace his innings. In both games, he was the Man of the Match highlighting the impact of his innings.
"A good example about Hardik from my perspective is, he's willing to play situations and not just the natural game we often speak about. Credit goes completely to him. He's the one who has actually turned his career around." Dravid said on Monday, on the sidelines of India A's unofficial Test against New Zealand A in Vijayawada. "It's not about playing just the one way you want to play.
'One can't play their natural game all the time'
Dravid spoke about how one must curb their attacking instincts in order to bat to the need of the complexion of the game. He was always riled about players wanting to play their 'natural game', which in his books doesn't exist.
"If he bats at four, he bats in a particular way. If he bats at six, he bats in a particular way. Tomorrow, he may bat at 80 for 4, like he did in the first ODI with Dhoni. That shows maturity and that's what you want to see. This concept of 'play your natural game', which I hear all the time, frustrates me because there's no such thing in my belief as 'natural game.'
Dravid emphasized on the need to bat according to the demands of the situation of the game. He pointed out that he wants all young players to be potent enough to handle all situations in all conditions.
"It's only about how you play different situations. Are you good enough to play when the score is 30 for 3, or 250 for 3? Are you good enough to bat when you go in first over or are you good enough to go in first ball after lunch? You have to learn to bat differently in different conditions, and if you can do that like Hardik is showing at the moment, those would be signs of a developing cricketer, someone who can make consistent contributions and not someone who is a one-off, who can produce brilliance once in a while. The aspiration and challenges set for a lot of India A players is to be all-weather players, all-situation players, all-condition players."