Rohit Sharma to take the YoYo test today
Some reports also claim that Rohit had asked the board if he can go for the test once the team lands in the UK.
Updated - Jun 20, 2018 4:48 pm
3.9K Views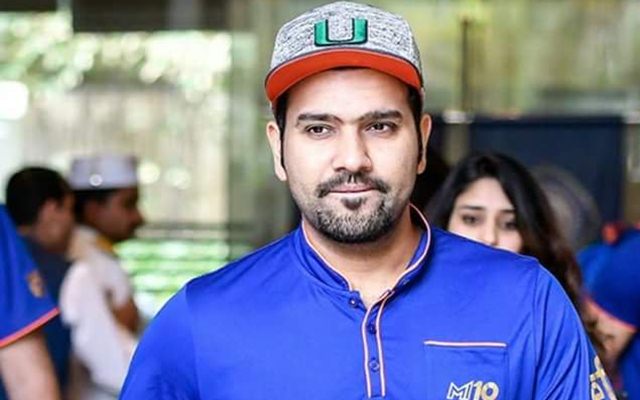 The Indian team is to set sails for the tour of United Kingdom soon enough and the vice-captain is yet to clear the mandatory YoYo test. Rohit Sharma had to take it on Sunday (June 17) but didn't and will now undergo the test today at the National Cricket Academy in Bangalore. He had taken a prior extension from the Board of Control for Cricket in India (BCCI) to not appear for it with the rest of the limited-overs squad on June 15.
Rohit was in Russia to fulfil his commercial commitments and thus was allowed to present himself for the YoYo test after everyone else. The BCCI's GM of cricket operations Saba Karim had then confirmed that they had allowed the limited-overs opener that exemption. However, since he hasn't cleared the test yet and the board has also kept Ajinkya on standby to fill in for Rohit in case he fails the test.
Rahane on standby
The benchmark that every player has to achieve on the YoYo test is 16.1 and the likes of Ambati Rayudu and Mohammed Shami who were picked in the squad failed it. Both of them were eventually replaced in the squad and so was India A's Sanju Samson who didn't meet the set parameters either.
"There is nothing new in having a standby. In case the necessity arises, Rahane is being seen as a reserve opener and will fill in that role. As of now, we have not heard that Rohit has any fitness issues," a senior BCCI official was quoted as saying by Sportstarlive.
It is important for Team India's plans on the tour of UK where they play two T20Is against Ireland and a three-match ODI and T20I series against England that Rohit clears the fitness test. He is a very important member of the limited-overs setup and has had an unmatched impact in the last few years.
Some reports also claim that Rohit had asked the board if he can go for the test once the team lands in the UK. The BCCI didn't allow that as it is prerequisite for a player to clear it before being picked in the team. This time around the team was selected without conducting the YoYo test as the Indian Premier League (IPL) was still underway.