S Sreesanth hospitalised after he banged his head against the wall
For the time being, he is safe.
Updated - Dec 5, 2018 5:25 pm
491 Views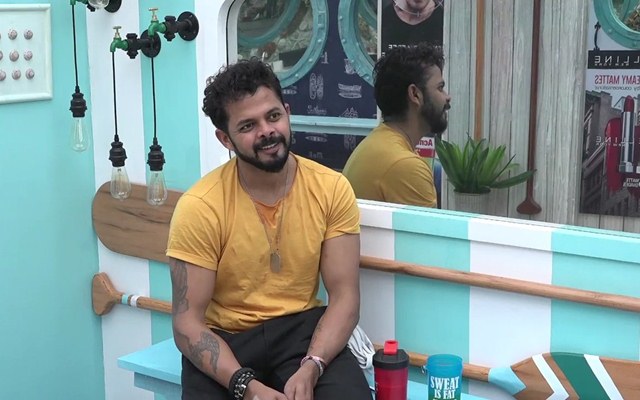 Follow us on Google News
Ever since the Bigg Boss Season 12, hosted by Bollywood actor, Salman Khan, got underway, tainted Indian cricketer S Sreesanth has been involved in numerous controversies. He has threatened to leave the house on a number of instances. Later, he mentioned it as a tactic of staying put in his position inside the house. He has also been a recipient of backlash from Salman himself.
However, he has got support from wife Bhuvneshwari Kumari, who lashed out at the host for targeting Sreesanth instead of making a fair judgement. Sreesanth was also slammed by his ex-girlfriend Nikesha Patel, who accused him of being disrespectful towards women and also demanded a public apology. Nevertheless, despite the hassles, Sreesanth is yet to be eliminated from the house.
Another day, another controversy for S Sreesanth
Recently, Sreesanth also went down the memory lane and talked about how the suspension after the spot-fixing scandal in the Indian Premier League (IPL) got him depressed and that he was innocent. In a recent development, the 35-year-old fast bowler got himself tangled into another controversy. This time around, he had to be rushed to the hospital as per reports in www.rvcj.com.
The experienced cricketer got into a heated argument with Surbhi, another contestant, who called him a Casanova and accused him of not showing enough respect towards women. The argument took a pretty ugly turn as Sreesanth locked himself up in the washroom and refused to come out. A number of the housemates requested him to come out, but he didn't listen to any of them.
Sreesanth, eventually, banged his head against the wall on quite a few instances in a fit of anger. He ended up with severe injuries and had to be hospitalised. Later, his wife confirmed on micro-blogging site Twitter that her husband is safe and is in the Bigg Boss house.
[interaction id="5c07a5cdc2e1226b21431d97″]
Follow us on Telegram