S Sreesanth reveals he hates Chennai Super Kings, rubbishes Paddy Upton's allegations
Upton insisted that the pacer had abused him as well as the then skipper Rahul Dravid.
Updated - Sep 30, 2019 10:10 am
103.6K Views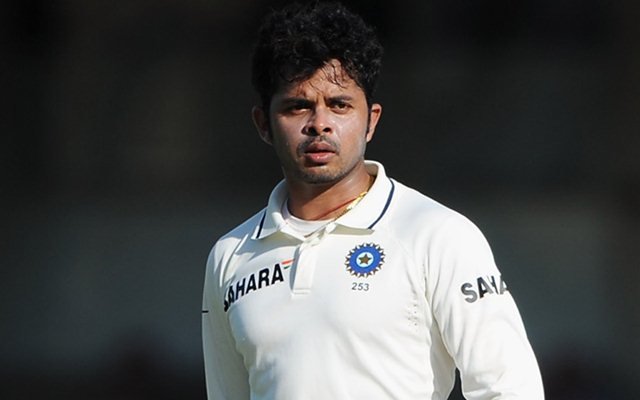 Follow us on Telegram
S Sreesanth and controversy go hand-in-hand. While the right-arm pacer did make a big impact on the field, he made it to the headlines more for the controversies especially in the Indian Premier League (IPL). In the very first season of the league, he landed in controversy due to the infamous slap gate incident when Harbhajan Singh slapped him.
5 years later, he landed in a career-changing controversy when the BCCI accused him and two other Rajasthan Royals players of spot-fixing. Just days later, the BCCI imposed a life ban on S Sreesanth although the pacer kept pleading his innocence. And nearly after six years of his fight, Sreesanth finally heaved a sigh of relief in May this year when the BCCI cut short his ban to seven years.
But he recently found himself in another controversy when former mental conditioning coach of Team India Paddy Upton made some sensational claims about him in his autobiography. Upton, who is coaching Rajasthan Royals since 2013, claimed S Sreesanth was behaving unusually after being dropped for a game against Chennai Super Kings.
Upton insisted that the pacer had abused him as well as the then skipper Rahul Dravid. According to the autobiography, Sreesanth was sent home for his poor behaviour just 24 hours before the arrest was made. The pacer has now finally spoken on the controversy and has revealed the reason behind his desperation to play the game.
'Hate CSK'
In a baffling revelation, S Sreesanth has said that he hates Chennai Super Kings (CSK) and was thus desperate to play against them. He further rubbished the claims made by Upton, saying that he never abused Dravid. He said that he was desperate to play against Chennai Super Kings because he wanted to beat them.
"Mr. Upton, touch your heart and touch your kid's heads, did I ever abuse you either during India team or in IPL? I want to ask the legend Rahul Dravid, someone whom I respect and love, when did I ever fight with him? When did I abuse with him the way Upton said in his book?" he told Indian Express.
"I requested Upton many times to let me play that game — only because of my history with CSK and because I wanted to defeat them. He made it out differently that I wanted to play as if for fixing. Everybody knows how much I hate CSK, I don't have to say. People might say because of MS Dhoni or N Srinivasan sir or whatever but that's not the truth; I just hate the yellow colour. I hated Australia for the same reason. Most importantly, I have done extremely well against CSK that's why I wanted to play," Sreesanth added.
Follow us on Google News