S Sreesanth rubbishes the no-saliva on the ball talks, says he can still be the best bowler going around
Sreesanth's ban is set to end later this year.
Updated - May 6, 2020 3:29 pm
152 Views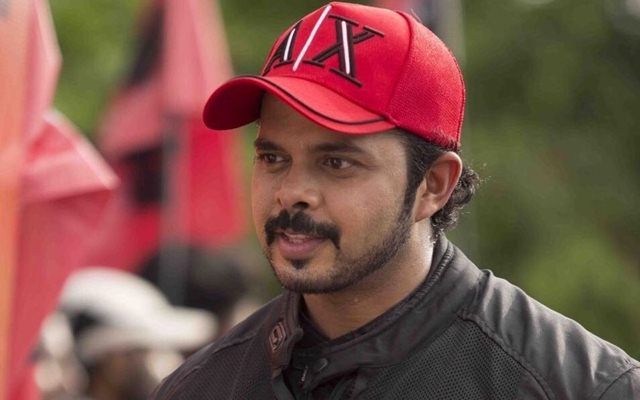 Follow us on Google News
2020 is going to be an exciting year for S Sreesanth. The Kerala fast bowler will return to competitive cricket for the first time since getting involved in the spot-fixing scandal in 2013. The two-time World Cup-winner sat down for an interview recently where he talked about the skill of reverse swing and the art of fast-bowling.
Recently, there have been talks about restricting players from using saliva on the cricket ball due to the COVID-19 outbreak. As this has become an issue of concern for the bowlers, Sreesanth was also asked about this. To this, the fast-bowler said that it will be difficult for the bowlers while also pointing out that  achieving reverse swing will be difficult if the rule is established.
"It is going to be difficult because already it is a batsman's game. And if you take out things like saliva on the ball then it will be very difficult to get reverse swing", he said while speaking to Rediff. Talking about the fact that the global pandemic could impact in ruling this decision, he gave his own opinion.
The 37-year-old said whenever cricket resumes, players who will play will surely not have Coronavirus. He questioned why would someone play if they are not well. The Kerala pacer also suggested that players could be tested before the match and only allowed if they are tested negative.
I have the belief that I can be the best fast bowler around: S Sreesanth
"I hope that doesn't happen because I am sure that whoever will play cricket once it resumes won't have coronavirus because if you have the infection, then why would you play? If you are not well, why would you be on the ground? Maybe we could test players before the match. I don't know why people are discussing saliva on the ball because if you have some issues, then obviously you won't be playing", Sreesanth added.
He also said that he feels sometimes using sweat is better than saliva. He revealed how he used to love to reverse swing the ball in Test matches. The pacer also showed confidence while stating that he can become the best fast bowler around when he makes his comeback.
"When the ball is rough, then you use saliva to shine one side of the ball. Sometimes sweat is better than saliva. If you know to maintain the ball — and I am very good at it. I love to reverse swing the old ball in Test matches. I don't wait for the ball to get old and reverse, I just enjoy reversing the ball even when it is swinging normally. Fast bowling is an art and I am good at it.
I do a lot of tricks with the cricket ball and you will see it when I start playing again. I have the belief that I can be the best fast bowler around", Sreesanth concluded. The 37-year-old has played 27 Tests and picked up 87 wickets. He was a regular member of the Test squad during Rahul Dravid's captaincy tenure. He briefly made a comeback in the format in 2010 but then once again fell out of favour. He has also picked up 75 wickets in 53 ODI matches.
Follow us on Telegram