Sachin Tendulkar turns 46: In 1989, India needed a hero and there was Master Blaster
Tendulkar's significance is not just his runs but the time when he rose.
Updated - Apr 24, 2019 2:03 pm
138 Views
Former India batting maestro Sachin Tendulkar completed yet another glorious milestone of his life on Wednesday, April 24. The man turned 46 and is just a boundary short of a 'fifty', something he had done with unbelievable ease during his playing days. Tendulkar played international cricket for 24 years and scored over 34,000 runs with 100 centuries. Though his records do not look infallible now with another run machine gun Virat Kohli chasing them briskly, but Tendulkar's significance remains unbeatable in Indian cricket.
One tremendous aspect about Tendulkar's career is that the man had played cricket for 25 years after starting at the age of 15 and playing his first international match when he was short of 17 by a few months. At 46 today and almost six years since he left playing the game, the non-cricketing part of Tendulkar's life is yet to match the cricketing part, which is the rarest of rare instance in lives of sportsmen.
Tendulkar's significance is not just his runs but the time when he rose
The importance of Tendulkar in Indian cricket is not to be understood only in terms of runs he has scored. The man rose when not just Indian cricket but the country itself was going through a transition. The previous pillar called Sunil Gavaskar who held it all together had just withdrawn from the game and the older glorious generation of India's cricketers was ageing.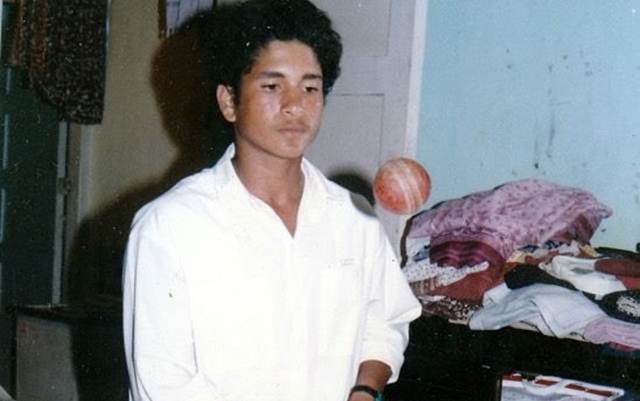 The side had lost their world champions' tag a couple of years ago at home and the great Kapil Dev was no more the captain. On the economic front, India was yet to embrace liberalisation and there were serious debates over the decades-old policy that were not sustainable any more. And politically, it was the fag end of the Rajiv Gandhi regime which had started with a lot of promise but ended with a lot of disappointment. Hindutva politics was slowly raising its hood at the same time.
In those days of despair, India needed a new hero and who could have fit the bill better than Tendulkar who appeared on the horizon through a brave performance against Pakistan and in Pakistan. A bloody blow from fellow debutant Waqar Younis had broken his nose but the kid didn't leave the crease and defied all premonitions about him not surviving the onslaught.
It was not that Tendulkar was as successful as say Gavaskar in his debut series but the boy left behind indelible marks that world cricket would witness in the days and decades to come. Particularly his thrashing of seasoned Pakistani spinner Abdul Qadir in that series remained an immortal episode.
A series of overseas hundreds cemented Tendulkar's stature
The next phase in his meteoric rise involved two overseas tours and they were of England and Australia (reminiscing the story of Rishabh Pant). His first century (119 not out) that saw India drawing a match in England came in August 1990 and at No.6. It was then followed by another two significant knocks Down Under on the tour of 1991-92 (148 not out in Sydney and 114 in Perth) which established that Tendulkar was no temporary wonder and had come to rule the world.
His flamboyance and audacity against the best of bowlers did not always ensure long innings but they certainly gave enough hint about the talent he possessed. The technique and the footwork that Tendulkar had displayed early in his career convinced the pundits that he would only grow better with time which he did.
Tendulkar brought up his next hundred (111) on South African soil in 1992 and with four overseas hundreds and that too outside Asia, the Master Blaster did his reputation solid favour.
One disappointing aspect of his early career is that India did not succeed much as a team despite his own individual brilliance. It was precisely because the leadership and selection of players were not up to the mark and India were schoolkids when it came to playing abroad. Kohli would consider himself much luckier than Tendulkar in this context but then, the latter deserved it more for carrying the batting on his shoulders for over decades and did not surrender even as the mercury of expectations went on soaring.
Tendulkar's brilliance in ODIs took some time to come of age
In ODIs, Tendulkar's first hundred came after a while (he scored 110 against Australia in Sri Lanka in 1994) but once it came, the floodgates were open and he went on to hit another 48 in the next 19 years. Tendulkar's impact on one-day cricket was particularly big when seen from various aspects.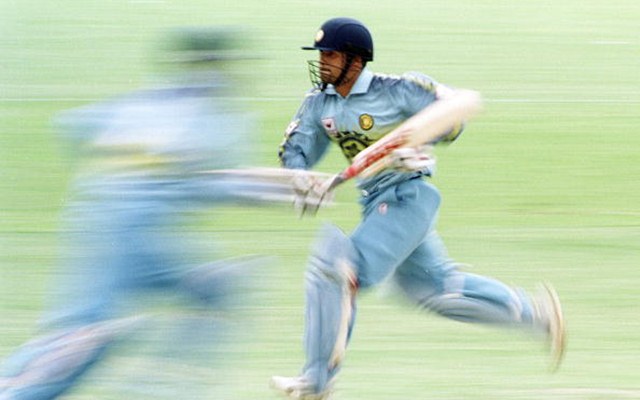 And particularly, his performance in the 1996 World Cup in the Indian sub-continent had gone on to bring a revolutionary change in cricket's commercialisation, thanks to the perfect amalgamation of the man's own batting skills with the early years of liberalisation of the economy. Be it in terms of diverse broadcasting or commercials, the WC 1996 was a benchmark and Tendulkar's brilliance in front of his countrymen served as a perfect launching pad for the newly packaged form of cricket – colourful and glitzy.
Tendulkar's batting career had seen quite a few transitions and it is understandable in such a long journey. The man was not averse to taking risks in the beginning but after he suffered a back strain during a Test match against Pakistan in Chennai, Tendulkar's approach had changed. Also a 10-year veteran in international cricket then, the Master Blaster had also adjusted his game, thanks to the rise of other talented batsmen like Rahul Dravid, Sourav Ganguly and later the likes of Virender Sehwag and Yuvraj Singh. But as the uncrowned leader of the pack, Tendulkar continued with his distinct identity in the team.
Tendulkar helped his batting career by relinquishing captaincy
One of the major reasons that benefited Tendulkar's batting career is his relinquishing captaincy. The man had tried his hand at the top job twice (1996-97) and (1999-2000) but it was a disappointing experience for him and the supporters on both occasions. Tendulkar did well to step down after the short second phase in captaincy as his successor Ganguly handled the job better, even in times when Indian cricket faced the serious match-fixing scandal.
[interaction id="5cade8e2360ad8a72ba27a3b"]