Sachin Tendulkar was harder to dislodge than Brian Lara: Jason Gillespie
Gillespie fancied his chances more against Lara.
Updated - Apr 20, 2020 2:16 pm
1K Views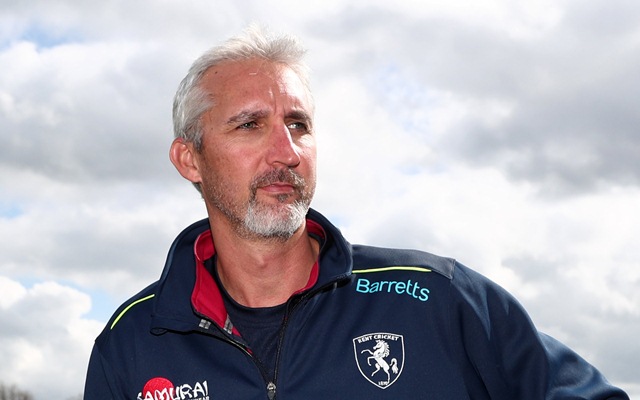 Follow us on Google News
Jason Gillespie, the former Australian fast bowler, found Sachin Tendulkar harder to bowl to than Brian Lara. The veteran said that both the retired Indian and West Indies batters were tough prospects and had different characteristics. Sachin and Lara were two of the most dynamic cricketers of their generations and tasted success in most conditions around the world.
Even as Lara retired after the 2007 World Cup, Tendulkar bowed out after the Mumbai Test against the Caribbeans back in 2013. Speaking on their approach, the New South Wales-born Gillespie stated that Lara was more attacking compared to the Master Blaster.
Glad that I don't have to bowl to them: Jason Gillespie
"Two different types of players, two equally difficult to get out. I always felt Sachin was probably a little bit harder to dislodge, in terms of getting his wicket, but I didn't feel he would take you apart, in quite the same way as Brian," Gillespie was quoted as saying on Cow Corner Chronicles.
Since Lara went after him a bit more, the pacer always fancied his chances against him. Overall, Gillespie mentioned that he was honoured to have played alongside them. But he also sounded relieved for the fact that he doesn't have to bowl to the legends anymore.
"I always felt I was in with more of a chance to get Brian out because he was a bit more expansive, with his game. But I found Sachin's defence was very hard to get through," he stated.
"Look at the two fine players, I am just really glad that I don't have to bowl to them anymore. They were just far too good. It was actually for me personally was quite an honour, for all those names that I just mentioned," Gillespie, who turned 45 on Sunday, April 19, added.
Gillespie's career spanned 10 years from November 1996 to April 2006. In his career, the speedster played 71 Tests and 97 ODIs in which he picked up 259 and 142 wickets respectively. He also notched 13 four-wicket hauls and as many five-wicket hauls in his illustrious career. He last donned the Aussie colours in the Test match against Bangladesh at the Chattogram in 2006.
Follow us on Telegram