Sania Mirza singled out for backlash by Twitter trolls
Selective attacks on individuals on social media is a growing concern.
Updated - Jun 20, 2017 5:53 pm
4.9K Views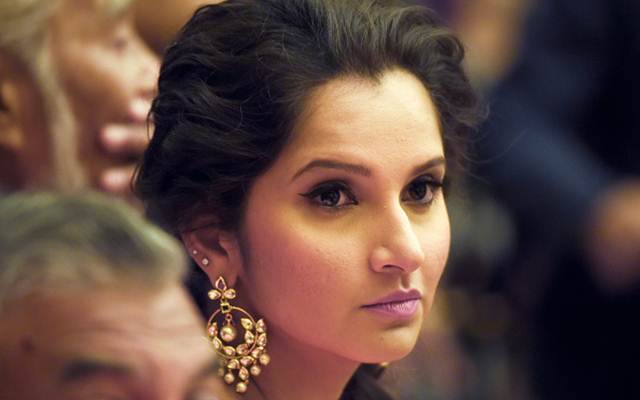 Follow us on Google News
For an Indian sportsperson like Sania Mirza, it was always going to be difficult to have ties with both India and Pakistan after her marriage with Pakistani cricketer, Shoaib Malik. And as expected, no matter what the result is, she has to face the backlash on social media when India and Pakistan meet each other on the cricket field. But, the backlash reached to the point where her patriotism and place in the country were questioned.
Since fans of both the respective teams have had trouble restricting the result to just sports, instead of linking it to the history of the two nations, their political conditions, foreign relations and religion, a repercussion was expected once again. More so because a sportsperson of Indian origin married to a sportsperson of Pakistani origin tweeted her views about the same.
There were various other celebrities who congratulated Pakistan over the win, which they deserved after winning the Champions Trophy. The wishes would be no different if the winner was any other country, just what the fundamental of sportsmanship is. However, because it was easy to single out Sania, she was subjected to trolling and memes, doubting her integrity, patriotism and asking her to leave the country and settle in Pakistan instead.
The fact that the increasing animosity is redirected only to specific people is a proof that we do not take cricket as a sport but a means to stamp authority over each other outside the sporting world. Ironically, her integrity, patriotism and contribution to the country were not questioned when she ruled the Tennis world and was among the highest ranked players in the world.
Sports essentially is meant to unite people, not create further divisions. While the players themselves have displayed the true spirit of cricket by respecting each other and praising each other where it is due, the fans too should be appreciative of their gestures and the two sides instead of creating more problems.
On June 18, she tweeted a congratulatory message to Pakistan for their win against India in the Champions Trophy final as well as India for their win in the Hockey World League semi-final against Pakistan, emphasising the principle of sports being a great leveller. This did not go down well with Twitterati who accused her of double standards and diplomacy.
Her tweet:
?? lost the cricket but won in hockey against ?? Congratulations Team India and congratulations Team Pakistan ?? sport is a great leveller!

— Sania Mirza (@MirzaSania) June 18, 2017
Then followed the kind of tweets that should be condemned by all of us: 
Susral bhi bacha lia aur meka bhi well played bhabhi G. ??

— Kashif Amin jatoi (@kashif_jatoi) June 18, 2017
Madam you cant compare winning of Champion trophy by Pakistan with Hockey. Both have separate impacts of success. Its hiding of tears,

— شرمین ✌pti (@zindagi197) June 19, 2017
Aap jaiye sevaian banane

— Shah Rukh Khan (@IAMRAVIRAJESH) June 18, 2017
Ab Pakistani se shadi kar li ho aur pakistan ke match bhi dekhne ja rahi haushala badane
To tennis bhi pakistan ki taraf se khel lo

— Javed Khan (@JavedKh78703895) June 18, 2017
The tweets that should have had more focus on were ignored: 
Sania also re-tweeted this but not much attention was given to the message here.
#SpiritOfCricket #CT17 #PAKvIND pic.twitter.com/G2wAmKkmxO

— ICC (@ICC) June 18, 2017
Congratulations Pakistan on a really comprehensive victory today. Well played, deserved winners and a great result for Pakistan cricket.

— Virender Sehwag (@virendersehwag) June 18, 2017
Congratulations to the Pakistan team on winning the Champions Trophy. The better team on the day. Chin up team India, we still #BleedBlue

— Abhishek Bachchan (@juniorbachchan) June 18, 2017
Congratulations Pakistan played superbly deserved to win. Enjoy the celebrations. #indvspakfinal #ChampionsTrophy17 #champions

— arjun rampal (@rampalarjun) June 18, 2017
Pakistan played better cricket today in all departments and deserved to win. Congratulations. #CT17

— Kapil Dev (@therealkapildev) June 18, 2017
Yes Pakistan, you have defeated us. Well played, outplayed us in all departments. Many congratulations, I concede. Best wishes!

— Rishi Kapoor (@chintskap) June 18, 2017
Follow us on Telegram