Sanjiv Goenka holds Dhoni-Smith partnership responsible for team's success
The 56-year-old Sanjiv Goenka also heaped praise upon the youngsters who have supported the team brilliantly.
Updated - May 20, 2017 4:41 pm
1.8K Views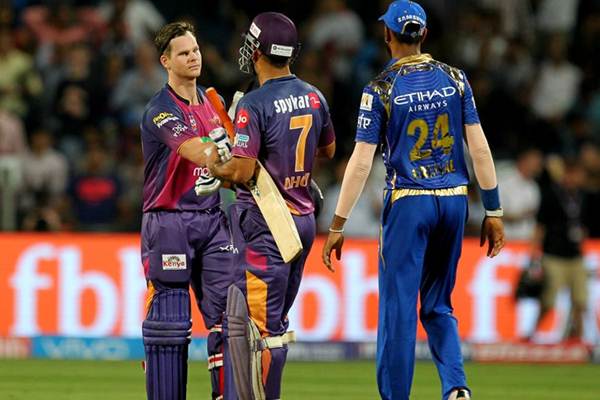 The Rising Pune Supergiant have successfully silenced their critics in the iconic 10th edition of the Indian Premier league after their dismal journey in the 9th season. The season that started with a chaos in the camp has turned out be a fairytale for the RP-Sanjiv Goenka owned franchise in a massive turn of events.
The players who were expected to deliver have given value for money performances completely justifying the incredible amount of expenditure behind them. The performance of the Pune-based side can not only be defined by timely contributions from the big guns but also the crucial efforts put in by the youngsters.
The Rising Pune Supergiant caught the headlines prior to the inauguration of IPL 2017 when the franchise announced a change in captaincy of their squad. Legendary Indian skipper Mahendra Singh Dhoni faced the ax while Steven Smith of Australia was crowned the new leader. The decision became a subject of immense criticism as Mahendra Singh Dhoni has been a huge crowd favorite. Though the two stalwarts of the game were expected to have a rough time on the field together, they have turned out to be perfect decision makers gelling beautifully with each other.
Franchise owner Sanjiv Goenka claimed that both of them have shown great amount maturity and their partnership has been the key to the team's success this season. In an interview with India Today Goenka said "When two of the best minds meet this is what you get."
The 56-year-old Goenka also heaped praise upon the youngsters who have supported the team brilliantly. According to the owner, players like Rahul Tripathi, Jaydev Unadkat and Washington Sundar have learned a lot from Dhoni and Smith and have implemented them on the pitch intelligently.
"The Indian youngsters in the team have exceeded expectations and have learnt a lot from Dhoni and Smith.
"To have Smith and Dhoni in the same dressing room is a huge learning for everyone in the team.
"They have won everything that is there to win in world cricket and RPS has benefited as a result: see the semi-final" said Goenka.
He then went on to flatter Mahendra Singh Dhoni for the latter's composure, experience, and mental stability. A confident and happy Sanjiv Goenka believes that the season has already been a fruitful one for the team.
"Dhoni unleashed himself in the last two overs knowing you can wait till the end before you launch a brutal assault. That comes from experience," Goenka stated.
"The season is already a huge success." signed off Goenka.