Sanju Samson and Rishabh Pant would be next superstars in the Indian batting: Shane Warne
As today happens to be the last day for him here, he took on a long Instagram post to thank everyone and describing what a great experience it had been for him to be a part of the IPL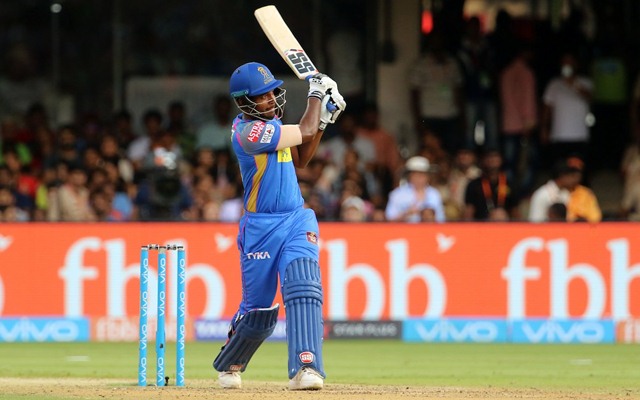 Rajasthan Royals have had an amazing tournament on board this year. While they didn't begin well, the Rajasthan franchise has still managed to stay alive in the tournament. They need to win all their remaining games in order to make it to the playoffs.
Shane Warne, the mentor of Rajasthan Royals is all set to bid adieu to India. As today happens to be the last day for him here, he took on a long Instagram post to thank everyone and describing what a great experience it had been for him to be a part of the IPL. He posted a picture of the Gateway Of India alongside the lengthy post.
The bowlers need a more aggressive mindset
Speaking about how the game has changed, Shane Warne stated various aspects regarding all the three departments. While he asserted that batsmen these days focused on power hitting, the bowlers needed to be more aggressive to get them early.
"The modern-day batsman in this form of the game has evolved into terrific innovative players with tremendous power. The bowlers need a more aggressive mindset & to think how am I getting the batsman out rather than think containment first. The ground fielding is super athletic & has improved out of sight but the overall catching can still improve !"
Sanju Samson and Rishabh Pant would be next big Indian superstar batsmen
He further spoke about the players he has worked with in his stint with the Rajasthan Royals. He remarked that Jos Buttler needed to be given a chance in Test cricket. As for Stokes, he praised him for being dedicated. He further touted youngster Sanju Samson as the next big thing in Indian cricket alongside Rishabh Pant. Joffra Archer also earned praises from the legendary spinner.
"Jos Buttler has to play Test Match cricket for England as he's a quality player. Ben Stokes has a quality work ethic. I'm looking forward to seeing him back playing international cricket. Sanju Samson will be the next big Indian superstar batsman along with Rishabh Pant. Joffra Archer will soon be the best fast bowler in the world." Warne concluded on his Instagram post.
WATCH: Here's the Instagram post by Shane Warne
Stay updated on 'today's cricket news' with CricTracker.com