September 1, 1981 – Imran Khan hits back after Middlesex's bouncer ploy
Imran Khan took five of the six wickets to fall on the 3rd day to finish with 6/52 in his 25 overs.
Updated - Sep 1, 2018 3:43 pm
1.3K Views
Sussex kept their hopes of bagging the 1981 County Championship title alive with 232 points after 19 matches and some work to be done to catch Nottinghamshire who were on top with 260 points in 20 matches. Sussex needed to win the last three games of the championship and gain as many batting and bowling points as possible. At end of the August month, they took on Middlesex, who weren't too far behind in the title race.
Middlesex had 224 points in 19 matches after a seven-point deduction for substituting unregistered player in a game at the start of the season. They elected to bat first on winning the toss in the game played at the County Ground in Hove. The hosts faced an early set back when Geoff Arnold was ruled out from bowling only after bowling 2.2 overs. However, the Pakistan all-rounder Imran Khan filled the void as he raced in to utilize the quick bowling conditions.
Imran played a crucial role in the club's success in that season with 739 runs and 48 wickets in 15 matches he played before that. He finished with figures of 4/41 while Garth Ie Roux and Tony Greig took three wickets apiece to restrict Middlesex to just 154. In reply, the home team made 118/4 before stumps on the opening day. Imran remained unbeaten on 15 along with Greig (10*) before the game resumed on Monday after a Sunday league game.
The bouncer that triggered Imran: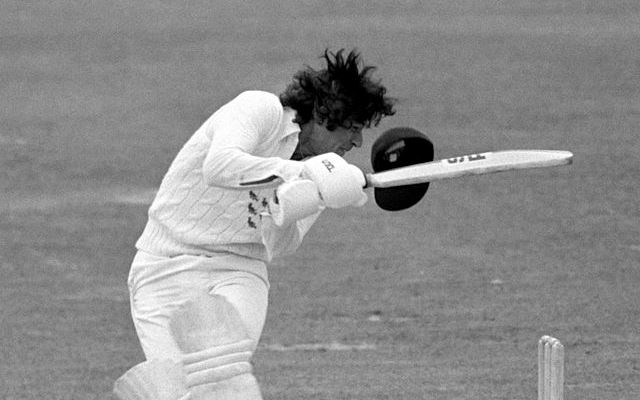 With the pitch being on the faster side, the Middlesex skipper Phil Edmonds made his pacer Simon Hughes bowl bouncers at Imran & Co. After a brief spell, Edmonds removed Hughes from the bowling. The Pakistani went towards the opposition skipper asking if their spree of bouncers was over so that he could take his helmet off. Edmonds nodded to Imran's question and he brought in his sun hat.
Noticing Imran change his headwear, Edmonds insisted Hughes to have another go. The Middlesex captain, in fact, said "Go on, have one more over and stick it up him," according to Simon Hughes in his book named A Lot of Hard Yakka. The all-rounder was surprised by Hughes' bouncer that deviated off his gloves and went straight to James Monteith at gully. At the same time, Imran's hat ended up falling on the stumps dislodging the bails.
A revenge in less than 24 hours: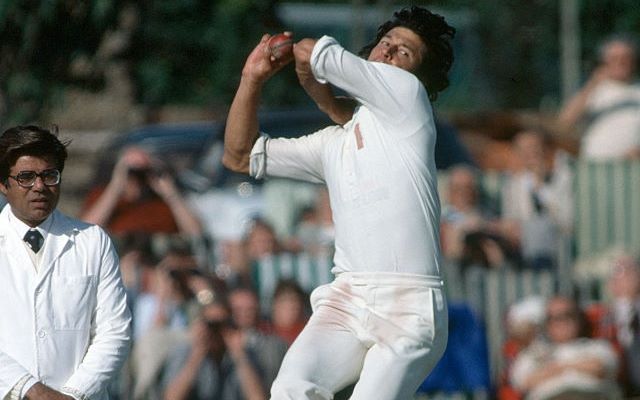 Imran walked back scoring 37 in a way that did chuckle the visiting team a bit. However, Middlesex were in no mood to have fun when the Pakistani ran into bowl at them the next day. Sussex got to 252 and took a lead of 98 runs as their keeper Ian Gould scored 51. Middlesex tried their best to reduce the deficit but were four down for 83 standing 15 runs still behind but didn't know what was coming at them on the next day.
A charged-up Imran Khan ran through the Middlesex middle and lower-order on the final day morning. The visitors avoided an innings defeat but were still in trouble at 102/4. Imran took five of the six wickets to fall on the 3rd day to finish with 6/52 in his 25 overs and also completed 10 wickets in the game. Middlesex were bowled out for 157 and set a target of 60 runs for the hosts which they chased down in only 11.3 overs without losing a wicket.