Show cause notice and what not: Hardik Pandya's 'black side' will always be toxic masculinity
Women are humans, and not trophies. So when Hardik used his punch line Har-Dik it was not funny.
Updated - Jan 10, 2019 1:07 pm
751 Views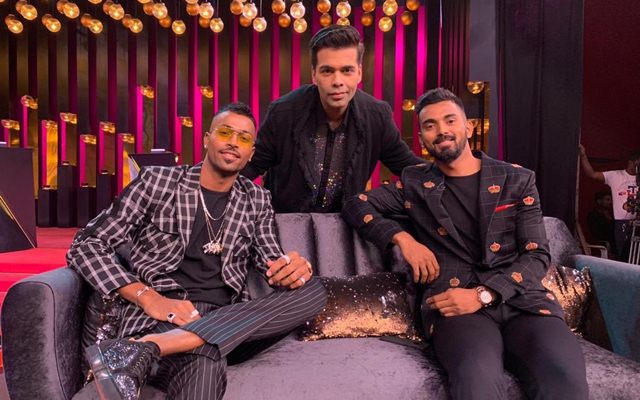 Timing is integral to a cricketing career. You can be at the top of your game, but one crooked stroke with a closed face of the bat and the innings snaps, you lower your head, take off your gloves and drag yourself back to the pavilion. Timing is of essence, it is basically the fulcrum of any cricketing innings.
Hence, in a year when we saw a much-needed purge to all the industries across the spectrum following the #MeToo movement, what Hardik Pandya did on Koffee with Karan could not have been timed any worse. He came with a swagger, looked as if owned the stage, conceded he has a 'black side' (whatever that means, if not racial) and then went on to vent about his sexual experiences, identifying women as his tools and not giving two hoots about what the entire façade would look like.
One cringed, one shrugged the elbows, the eyebrows were furrowed. Cricket was always meant to be played on the field, bat, ball, field, and verbals. When did it spill over to such a pretence where a cricketer thinks he has 'arrived' and is 'cool' when he spanks a fellow cricketer in the dressing room when he identified umpteen women as his partner when for him 'talent' of the man is enough to woo a lady away?
When did all this happen?
Sure, Hardik Pandya has faced hardships in his life, sure, he could not study, sure, his family had to make ends meet, but then should not this inspire him to be an example of respect and not flaunting your machismo masquerading as chauvinism which reeks of toxic masculinity?
Women are humans, and not trophies. So when Hardik used his punch line Har-Dik it was not funny. When he said: "I like to watch and observe how they (women) move. I'm little from the black side so I need to see how they move," he came across as a rich, desperate voyeurist reeking of arrogance.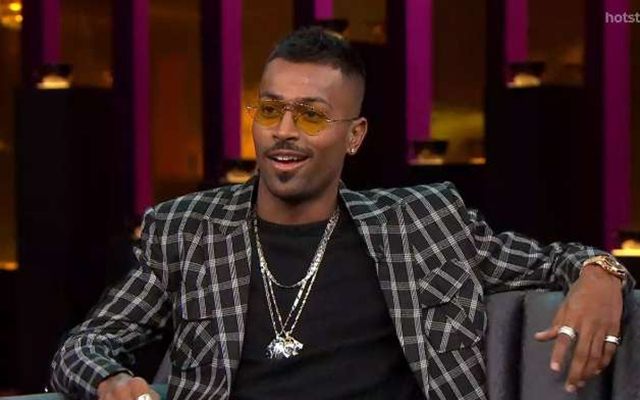 Seeing, Dating, Relationship. Thin line otherwise, all too same for Pandya. 'Jo jeeta whi Sikandar', not a throwaway line, but a mantra which drives him to women, or which allows him to assume that the person can 'win' a lady. No longer a matter of simply shrugging the shoulders and walking away.
And then came the part which was diabolical. Discussing your sex life with your parents is absolutely fine, but sitting down with them and picking all the people you had an affair with as a badge of honour is disgusting. He made matters worse by saying that all this is cool as he is just 9th pass. Well, education is no certificate to treat women, common sense is, basic ethos of existing is!
BCCI, after the slumber, has slapped a show cause notice. Hardik has apologised with that word 'respect' taped towards the bottom of the message. His father has asked people not to take his comments seriously as it was for 'entertainment' and that his son is 'innocent'.
Well, our eyebrows are still furrowed, the BCCI will follow its own protocol, the contractual obligations, and keep beating about the bush. What about the person, what about the game?
India scripted history by decimating Australia. They used bat, ball, and tactics on the field. There was banter on the field, immense respect off it. Men, women, children are ones who keep the game going. Hard fought Test series is the answer, not this 'did in the dressing room' smokescreen.
We might well cringe for a longer time…
Disclaimer: The views and opinions expressed in this article are the personal views and opinions of the author. The facts and opinions appearing in the article do not necessarily reflect the views of Cricket Tracker and CT does not assume any implied responsibility or liability for the same.