Shreyas Iyer gives an insight into his car collection
He loves to discuss minute details about the cars with his Mumbai teammate Suryakumar Yadav.
Updated - Jan 30, 2019 6:47 pm
345 Views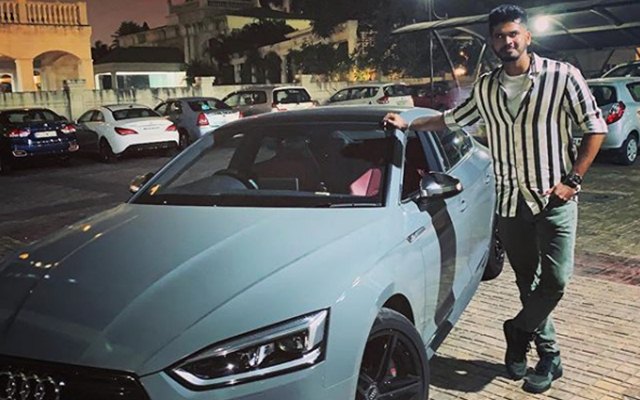 Follow us on Google News
The current crop of Indian players are completely different when it comes to living life. While the cricketers in the 1990s were more of keeping their private their life secret and stay within themselves, the modern day players aren't like that. With the invention of social media, they like to keep their fans updated by posting their pictures. Every player in different aspects and similarly Shreyas Iyer has an obsession with the cars.
Shreyas has an extreme liking towards different types of cars and in short, the four wheelers are an extension of his personality. He possesses Hyundai i20 and White Audi S5 with him at the moment and is completely obsessed with them. Also, the fact that he has Suryakumar Yadav, his Mumbai teammate, to speak about the Cars, he is always delighted to share its minute details with him.
"I talk cars with my teammate Suryakumar Yadav. He has a few cars which he keeps modifying every now and then. He had a car which he changed colours from yellow to matte black to orange. He has good contacts, especially when it comes to maintenance. He is my go-to guy," Iyer said while speaking to the Economic Times.
I'd call my car 'Queen of South'
Shreyas Iyer gave an amazing insight about the car collection he has and how he has memories with some of them. He currently drives White Audi S5 and loves it to the hilt while also accepts that it is the best car he has driven so far. "A white Audi S5 that I have wrapped in nardo grey. It really stands out because of this combination. I love speed and when it takes off, it takes off really fast. The pickup is amazing. It hits 0-100 in 4.5 seconds. It's the best car I've driven so far," he added.
The cricketer who plays for the Delhi Capitals in the IPL has also named one of his Cars as 'Queen of the South' which is also the name of one of the series. "I'd call it 'Queen of the South' as I live in South Mumbai. I'm also watching a series of the same name. My car seems to have the same personality as the Queen of the South and I feel it's the only car with that colour combination in the city," one of the most stylish Indian cricketers signed off.
Follow us on Telegram