SLC announces schedule which includes series in three continents in four months
The Lankan board has put forth a rather taxing schedule.
Updated - Jul 31, 2018 3:07 pm
2.6K Views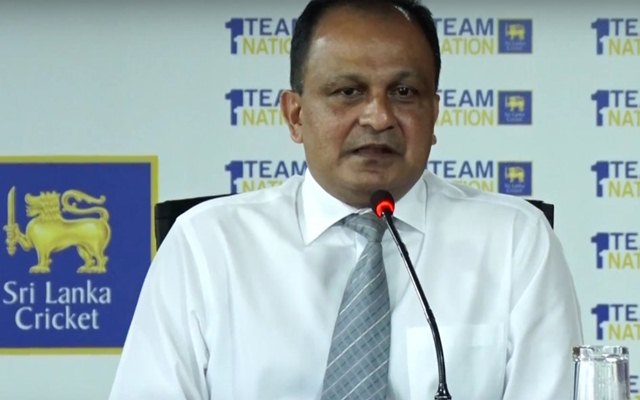 The Sri Lanka Cricket (SLC) CEO Ashley de Silva announced the busy upcoming schedule for the national team, that will begin with the home series against the visiting England team in October-November. Following the English visit, the Lankans will then be traveling to New Zealand to play 2 Tests, 3 ODIs, and 1 T20I match.
During the start of the next year in January-February, they will be playing Australia in a two-match Test series and then the Sri Lankan team will be taking on South Africa in a long tour in their own backyard. Thus, it is a very cramped calendar coming up for the Lankan cricket team.
We will surely be playing warm-up games in both New Zealand and Australia
The SLC CEO revealed that the team will be playing the warm-up games, as part of their preparations before the series in New Zealand and Australia. He mentioned that the practice matches are, however, not scheduled right now, but they will most likely be three-day games, which also includes the warm-up match in Australia to be played with the pink-ball. The pink-ball warm-up game will work as a quality practice before the day-night Test match against Australia in Brisbane.
"We would definitely be playing warm-up matches in New Zealand and Australia. Those matches are not confirmed yet, but are both likely to be three-dayers, with the one in Australia set to be a pink-ball encounter, ahead of the day-night Test in Brisbane," said SLC CEO Ashley De Silva as quoted by ESPN Cricinfo.
Ashley noted that the Sri Lankan Test players are scheduled to leave for Australia straight after the conclusion of the Test series in New Zealand. Because of the packed schedule, the visitors will not be getting time to play a warm-up game before the start of the Test series in South Africa, as the final Test match against Australia ends on February 5 and the first Test match in Durban is scheduled from February 13. However, the SLC has confirmed some quality and proper practice sessions in the African nation, before the series.
"Once the New Zealand Tests finish, our Test players will go straight to Australia," added the SLC CEO.
[interaction id="5b583444db31a061fa26b34f"]
For more news alerts, follow CricTracker.com.