Sourav Ganguly reveals he was treated badly on his first tour in 1992
The southpaw reveals a few interesting stories from when he went on tour for the first time in 1992.
Updated - Mar 3, 2018 11:19 am
6.6K Views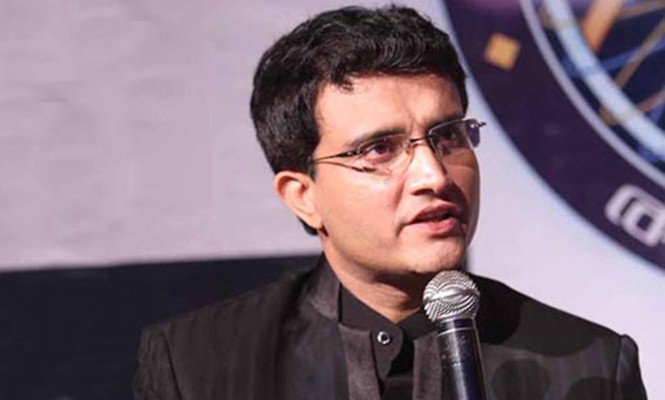 Follow us on Google News
Former India captain Sourav Ganguly recently launched his autobiography "A Century Is Not Good Enough" where he has thrown lights upon his ups and downs in his cricketing career. Ganguly is one of India's most successful captain but according to Ganguly to reach where he reached, he fell a lot of times only to get up and try again.
In the book which Ganguly has penned down along with his sports journalist friend from Kolkata Gautam Bhattacharya, Sourav revealed how he did not get enough opportunities after failing in his debut ODI innings against the likes of Curtly Ambrose and Malcolm Marshall.
Ganguly in the book also revealed how he was demotivated and targeted by one of India's legendary cricketers without saying his name. According to Ganguly, the legendary player felt that Ganguly didn't deserve to be in the squad that toured Australia in 1991-92 season. Ganguly in the book writes that he was taken aback by the statement of the legendary cricketer who even named a Delhi player who deserved to be in the squad than Ganguly.
Ganguly mentioned that the way he was treated on the tour was very unfortunate. Ganguly went on the tour as a batsman who can bowl a bit but he didn't get an opportunity to bat, even in the nets as he was bowling to the batsman of the side as a bowler throughout the tournament.
Manjerekar told me that I was not behaving properly and attitude improvement was needed: Ganguly
The tour saw Indian batters flatten against the Aussie quicks. Ganguly who did not get a game on the tour revealed how Sanjay Manjereakr failed miserably on the tour after brilliant outings against Pakistan and West Indies.
Ganguly in the book reveals that during a side game, Manjrekar lashed out at him and suggested that he needs to behave properly and that his attitude needed to improve. According to Ganguly, he was taken aback and was confused as to what made Manjrekar furious and say whatever he said.
Gangly further says that Manjrekar is a good friend and a loving fellow commentator but he is still not sure why Manjrekar behaved so differently with a young player like him who was on his first tour. Ganguly felt that he didn't deserve that kind of treatment.
Now that Ganguly has named Manjrekar as one of the members of the side who was harsh on him, It would be interesting to see If Manrekar responds and lets Ganguly know why he behaved so differently.
Follow us on Telegram