South Africa vs India: Dale Steyn to be fit again in six weeks
Steyn injured his left heel during the Cape Town Test.
Updated - Jan 9, 2018 4:57 pm
1.6K Views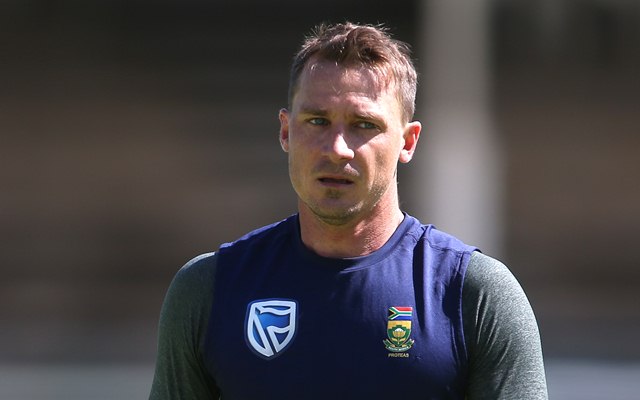 South African speedster Dale Steyn has had troubled times on the field in the recent times. After a long injury layoff, Steyn made a comeback to international cricket in the Cape Town Test against India. Much to his disappointment, his comeback game saw him getting injured again. He injured his left heel whilst bowling in the Indian first innings.
He could only bowl a total of 17.3 overs before walking out of the park. Later, he was seen walking with the help of crutches. The fans absolutely felt gutted for Dale Steyn, who took two wickets on his return. Speaking about his injury, Steyn remarked that he has to walk with the crutches for at least two weeks since his heel cannot bear any weight.
Also, he disclosed that he will take about 6 weeks to recover from the injury. This, in essence, rules him out of the ongoing international assignments against India. Steyn has now set his sights on the next international series for South Africa, which will be against Australia in March this year at home.
"I'm on the crutches because I've got a no bearing weight on the leg for a while, at least two weeks, which makes it seem worse than it actually is. But it's right underneath the heel, so it's extremely sore to stand on or step on. And as you know, as fast bowlers we land on that front foot pretty often. So I'm going to have to give it time to recover – six weeks, and I'll be up and running again," quoted Dale Steyn.
"Yeah, that (getting ready for the Australia series) is the plan. Next two weeks, nothing on my feet. Stay off my feet. After that, I'll start walking around, and in about four weeks, I'll start running and then look to start practicing again in six weeks," he added further.
Thankfully not a shoulder injury
Commenting further on the same lines, Dale Steyn joked a little about the injury. He pointed out that a shoulder injury would have been a bigger blow to him. Also, this injury only sees him being ruled out for a period of six weeks. His previous injury saw him out of action for almost a year. Hence, this one certainly does not hurt him much.
"That's a long time. I spent a whole year out, so when someone says to me six weeks, it doesn't sound too bad. But this is a cricket injury, it's like a batter getting hit on the hand and breaking a finger. So I'm okay with that, just got to put it away and get on with the job," conceded the South African speedster.
Catch more developments on this and top leading cricket news on CricTracker.