Sreesanth all set to drag BCCI to the Supreme Court
"BCCI can keep making comments but at the end of the day people are not fools," he conceded.
Updated - Nov 3, 2017 9:06 pm
622 Views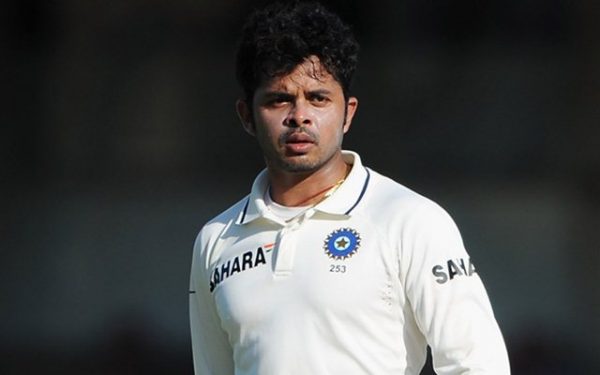 Follow us on Google News
Tainted Indian pacer S Sreesanth has had troubled times with the BCCI in the recent past. He was banned by the board following his alleged involvement in the spot fixing scandal in the 2013 edition of the IPL. He was later acquitted in the year 2015 but has failed to make a comeback to cricket. He had recently expressed his desire to play for India again.
However, the board maintained its stance of not allowing him to be a part of the international setup again. Furious and dejected, Sreesanth hoped he could play for another country, but this also saw a disruption from the BCCI. Now, in his last bid against the powerful cricket board, the pacer is all set to take the matters to the Supreme Court. As per the recent quotes in News18, he mentioned the same citing it as the only option left.
"That is the only option left with me, to approach the Supreme Court. At the end of the day, my life, except cricket is going really well. I will fight for my right. It is not just about playing for the country, but it is about getting the respect back," Sreesanth quoted.
"That is why I have opened up and started to speak. It is just the beginning and there are more things to come. All I said was that there were 13 accused and why they were treated differently. This is the only thing I asked. I never asked to reveal their names. More than anyone else, I know much better about it because I was the one who had undergone the toughest possible time," he added further.
'Why only me'
The tainted pacer continued to rue the fact that the board is showing a strict stance only against him. He mentioned that the BCCI has no proof against him and hence making claims such as these are only hurting his intellect.
"It is very easy to say he has done it, he has not done it but then one has to back it up with proof and show to the world. BCCI can keep making comments but at the end of the day people are not fools," he conceded.
Follow us on Telegram