Sri Lankan cricket is silently grooming the mystery bowlers
At the Max Cricket Academy, you are not allowed to take videos of the budding stars.
Updated - Aug 11, 2017 1:02 am
2.1K Views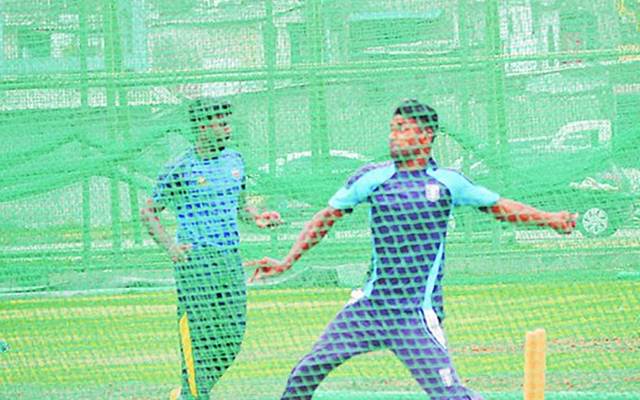 As India continues to dominate in the ongoing Test series against Sri Lanka, the Island nation is silently but surely grooming new talents, who will be nurtured to do well in the big scene. A left-handed Lasith Malinga is sweating it out at the nets while a new avatar of Ajantha Mendis is creating panic to the batsmen.
Taking video is prohibited
You are not allowed to shoot videos and forward them to your friends, this is a hush-hush environment at the Max cricket academy. The practice nets are intertwined with each other, as young learners fill up the scene. Chamidhu runs in hard and sends the ball across very low, slinging into the batsman.
His friends call him 'slinga', a name commonly known to address Lasith Malinga. Apart from Chamidhu, there is Nuwan Thusara, who played for Sri Lanka during last year's U-19 World Cup.
Their coach Simon Willis hails from England. He was quoted as saying by Indian Express, "If the methods are safe and effective, there's no reason to meddle with those. It's dangerous for coaches to dive in and make the changes just because it's unusual or it's in the coaching manual. It's the charm and identity of this place, and they should be groomed like they're, unless of course there are other bigger issues involved like the risk of injuries."
Patience is the key
The Englishman added, "It would take five to 10 years before the system starts producing the desired results." He echoes their chief selectors' plea, rather than observation, that transitions don't always happen overnight. "Look at India, they're the number one side because they have a wonderful structure and it took several years for them to achieve the results," he said.
The Sri Lankan national team will take on India in the 3rd Test from August 12. For the new crop of stars at the Max Cricket Academy, the road is long but promising.