Sri Lanka emerge as one of the contenders to host the T20 World Cup 2021
Apart from India and UAE, Sri Lanka has now emerged as a likely contender to host the tournament in October.
Updated - Jun 7, 2021 6:02 pm
1.1K Views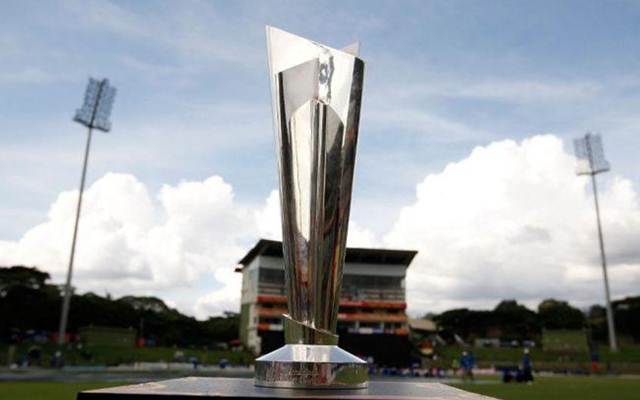 Follow us on Google News
The term dark horse has a nice ring attached to it. Often when we expect the stronger team to win the World Cup or any important bilateral tournaments, the team which is least likely to win, suddenly out of nowhere emerge on top. While it was expected that the UAE will most likely be the hosts for the ICC T20 World Cup 2021, a dark horse has emerged to host the global event – Sri Lanka.
The Board of Control for Cricket in India (BCCI) officials on June 1 had requested ICC to give a month's time to decide if it can still host the event among the COVID-19 situation and find solutions for other logistical challenges. Any updates on the same are awaited.
However, with the remainder of the 14th edition of the Indian Premier League (IPL) being conducted in the UAE from September 19 to October 15, the the pitches in UAE might get slower and lower by the time the peak matches of the T20 World Cup arrive. Therefore, the BCCI is keeping Sri Lanka as an option.
Sri Lanka emerge as the backup option for the T20 World Cup 2021
"See, there is no denying the fact that BCCI and ECB officials have been having discussions on taking the showpiece event to UAE with an eye on the COVID-19 situation in India. But, what also needs to be kept in mind here is that hosting the IPL would mean quite a few games, not to forget other tournaments or matches that might be held in some of the venues and tired wickets by the time of the World Cup," a source was quoted as saying, as reported by Sportskeeda.
The BCCI is still in the early stages of talks with Sri Lanka Cricket (SLC) officials on the possibility of the event shifting to the Island nation and UAE is still the preferred choice.
"Keeping the playing conditions in mind, there have been some talks with SLC officials (on hosting the event in Sri Lanka) and just basic discussions, to be honest. Too early to get into the details, but we still have some time before we need to get back to the ICC to inform them on the situation as the BCCI will continue to have the hosting rights even if it is played outside India."
Follow us on Telegram