T20 Mumbai League 2019: Best XI of the tournament
Not just the recognized names, there are quite a few hard-working players who earned prominence this season.
Get every cricket updates! Follow us on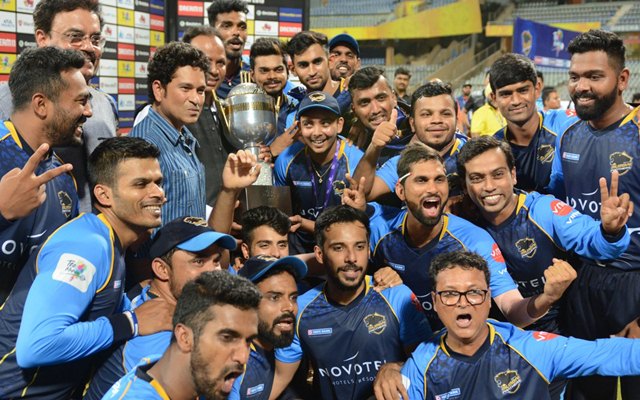 The second edition of the T20 Mumbai League came to an end with the North Mumbai Panthers clinching the title. They defeated the SoBo SuperSonics in the final and emerged victorious in the hard-fought tournament. Like always, the objective of the tournament was really well-achieved. Some of the finest talents in Mumbai cricket got an opportunity to showcase their talent at a higher level in front of bigger crowds.
While some of them relished the challenge and were outstanding, a few others ended up disappointing. On the other hand, there were also those who despite their team's unimpressive performance, gave it their all and tried to put their best foot forward. Here is the Best XI of those players who produced the most recognizable performances in this tournament.
Here is the Best XI from the second edition of T20 Mumbai League:
1. Prithvi Shaw (C) | North Mumbai Panthers
Prithvi Shaw had a brilliant tournament and finished as the leading run-scorer. He led his team from the front and played a very important knock in the final as well. Given that he utilised the resources better than many other captains and considering his U19 experience, he will lead this side as well. Shaw hit three fifties in the season, the joint highest along with Akhil Herwadkar and Aditya Tare.
Matches: 6

Innings: 6

Runs: 249

Average: 49.80
2. Akhil Herwadkar | ARCS Andheri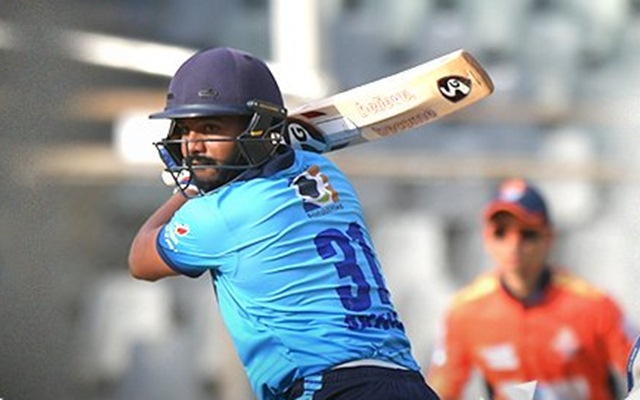 The ARCS Andheri team finished second on the points table and Akhil Herwadkar had a huge role to play. He missed out in the first game and got only 26 runs. But in the next match, he scored a crucial 56 in a successful chase. Herwadkar bettered his performance against Shivaji Park Lions where he was unbeaten on 79 off 58 balls. The next two games weren't the best for him as he could only score 1 and a duck. However, in the semi-final, Akhil scored a crucial 69 but his efforts went in vain.
Matches: 6

Innings: 6

Runs: 231

Average: 46.20
3. Aditya Tare (wk) | Eagle Thane Strikers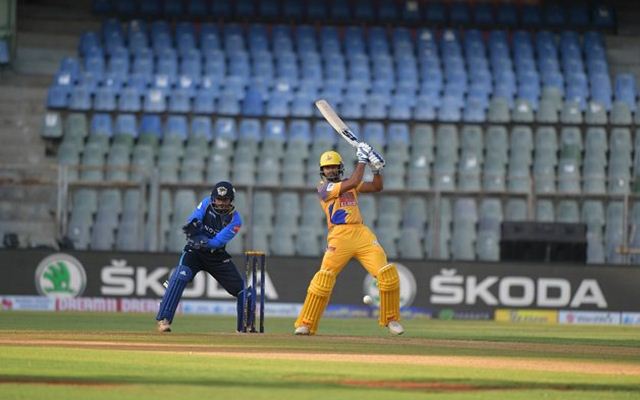 Even though the Eagle Thane Strikers have won just two matches, Aditya Tare performed exceptionally well for them. He started the tournament with 71 off 44 balls in the first game. He followed this up with scores of 57, 18, 48 and 50. Tare played with positive, aggressive intent in all the matches and took the attack to the bowlers. However, he wasn't able to take his team through. Yet, he finished as the second-highest run scorer in the tournament.
Matches: 5

Innings: 5

Runs: 244

Average: 48.80
4. Suryakumar Yadav | Triumph Knights MNE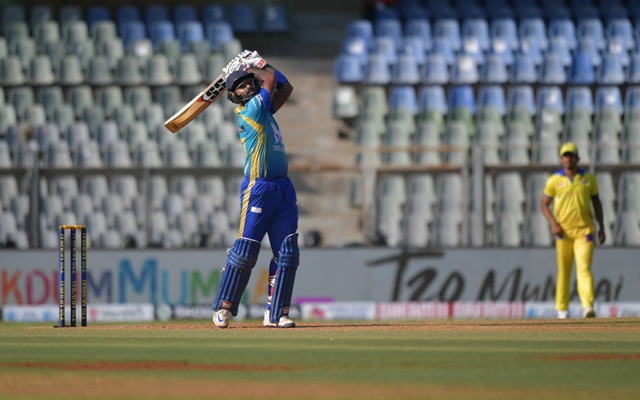 Suryakumar Yadav was another brave fighter for his team despite their poor performance as a unit. Although he didn't have the best IPL, Yadav had a better outing in this tournament. In the first match, he scored an unbeaten 90. While he missed out in the next two matches, SKY registered another fifty against Shivaji Park Lions. He couldn't finish the tournament well and got out for 14 which resulted in his team's early exit.
Matches: 5

Innings: 5

Runs: 202

Average: 67.33
5. Shubham Ranjane | ARCS Andheri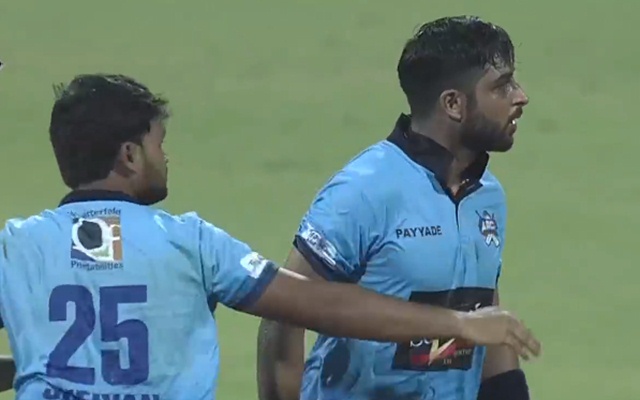 Shubham Ranjane is a perfect fit for the number five spot in this Best XI. He has scored runs at a strike rate of 141 as well as maintained consistency throughout the T20 Mumbai League. Ranjane is someone who is capable of adapting his game to the situation. He got the highest score against the North Mumbai Panthers – it was a knock of 71 runs from just 42 balls. Even in the first semi-final against the same team, he played an important knock remaining unbeaten on 51 off 34 balls.
Matches: 6

Innings: 6

Runs: 197

Average: 49.25
6. Sujit Nayak | NaMo Bandra Blasters
29-year-old Sujit Nayak will bat at number six in this side. His role will be to take the attack to the opposition and score some quick runs in the middle order. Depending on the situation, he could also take up the role of a finisher. Sujit scored 167 runs in 5 games at a strike rate of 150.45. Moreover, he doubles up as a handy bowler. Nayak picked up 6 wickets at an average of 13.83.
Matches: 5

Innings: 5

Runs: 167

Average: 55.67, S/R: 150.45

Wickets: 6, Bowling average: 13.83
7. Parag Khanapurkar | SoBo SuperSonics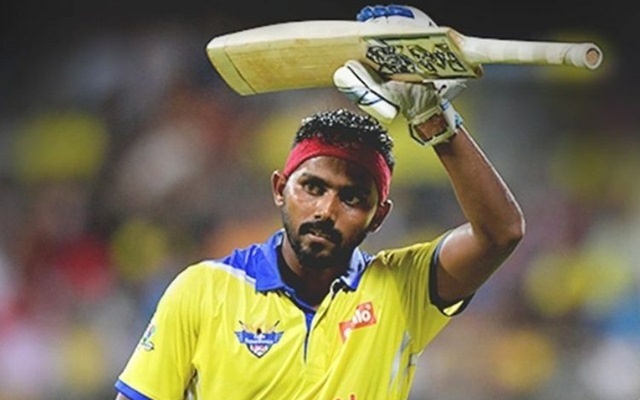 Parag Khanapurkar can act as the floater in this side depending upon the situation of the game. He add great balance to the team as he is equally equipped both with the bat as well as the ball. In 6 innings, he accrued 229 runs at an average of 38. Parag also picked up 7 wickets in 7 games an at an average of 10. He is a utility player and can fit into the sort of role that is demanded in a game.
Matches: 7

Innings: 6

Runs: 229

Average: 38.17, S/R: 133.92

Wickets: 7, Bowling Average: 10
8. Dhrumil Matkar | SoBo SuperSonics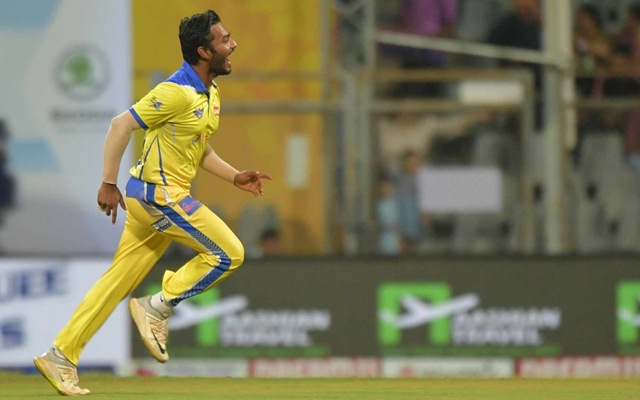 Dhrumil Matkar was the best bowler of this edition of the T20 Mumbai League. The 22-year-old left-arm spinner was precise with the lines and lengths and stuck to the plans. He varied his pace according to the situations and outfoxed the batsmen on most occasions to finish as the highest wicket-taker. He was prominent in all the 7 games that he played and accounted for 15 scalps. With the bat, he is capable of striking a few lusty blows as well.
Matches: 7

Overs: 27

Wickets: 15

Average: 12
9. Atif Attarwala | North Mumbai Panthers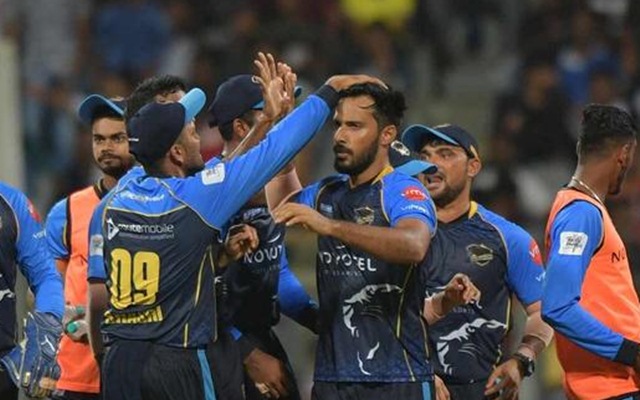 Atif Attarwala proved to be another brilliant find this season. He is a left-arm bowling all-rounder who also adds depth to this batting line-up. Attarwala usually bowled the difficult overs for his team and executed the plans really well. In 7 games, he picked up 12 wickets to finish as the second-highest wicket-taker and he also bowls at a good pace. Attarwala's economy rate of 8 is quite commendable.
Matches: 7
Overs: 27
Wickets: 12
Average: 18.08
10. Prathamesh Dake | North Mumbai Panthers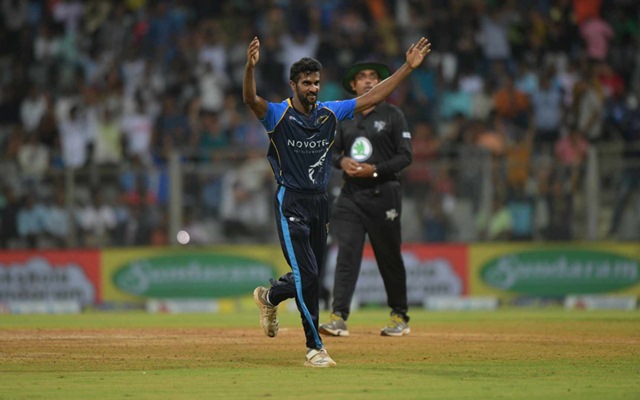 Prathamesh Dake was exceptional on the night of the final for the North Mumbai Panthers. Under great pressure, he executed brilliantly at the death. For someone who bowls at the top and in death, his economy rate of 7.50 is exceptional. With some of the other bowlers ending up slightly on the expensive side, he balances it out the equation with his skill. Prathamesh finished as the third highest wicket-taker in the T20 Mumbai Leauge 2019.
Matches: 6
Overs: 24
Wickets: 10
Average: 18
11. Royston Dias | Triumph Knights MNE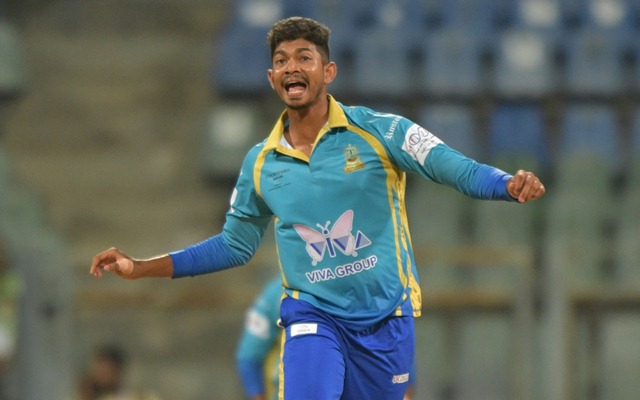 Royston Dias, a young left-arm pacer, was highly impressive in the T20 Mumbai Leauge 2019. In five matches, he got to bowl 18 overs where he picked up 10 wickets at an average of 14.30. If he can perform consistently in the other domestic tournaments as well, he could well bag an IPL contract next season.
Matches: 5

Overs: 18

Wickets: 10

Average: 14.30