IPL 2022: 5 underutilized players of CSK
CSK will look to make better use of their players in the coming season.
As the curtains come down on the cricket festival of India called the Indian Premier League, another series of if and if not, gets underway. The franchises spent a lot in the mega auction to build up a squad like never before. Through these 74 matches, some teams have performed at the forefront while a few failed to reach the expectations.
The wavelength of this tournament goes beyond Indian boundaries. With overseas players on the side, other drafted Indian players don't get enough chances to prove their worth. Let's look at some underutilized players of CSK:
1. Rajvardhan Hangargekar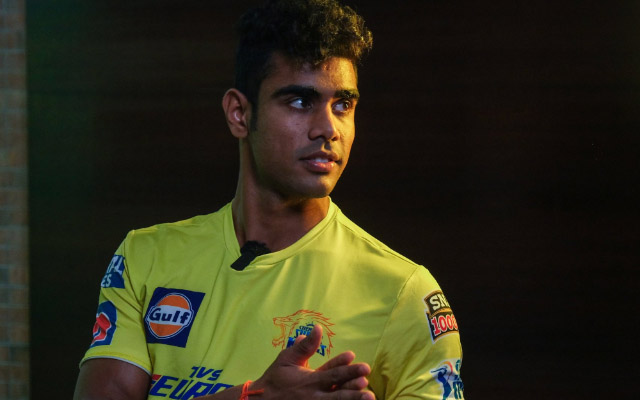 19-year-old Rajvardhan was part of the winning squad of India, who lifted the recently concluded U19 Cricket World Cup trophy. The fiery right-arm fast bowler also has power hitting abilities. Hangargekar also works as a good alternative as a finisher.
Rajvardhan saw quite an interest in the auction room and sparked a bidding war, but was finally snapped by the CSK for INR 1.5 crore. He did not get a single game this season. While Chennai failed to make it to the playoffs, one game with Hangargekar as an experiment was a possibility.
This youngster's services were never utilized by the team management and the captain. He took four wickets in six matches of the U19 world cup and played some crucial cameos at the end. Rajvardhan might play a big role in the upcoming seasons of the IPL.