This Test series has been a great advert for Test cricket: Virat Kohli
The Indian fans were left disappointed as the Virat Kohli-led side plummeted to a 1-4 defeat in the Test series.
Updated - Sep 12, 2018 3:11 pm
786 Views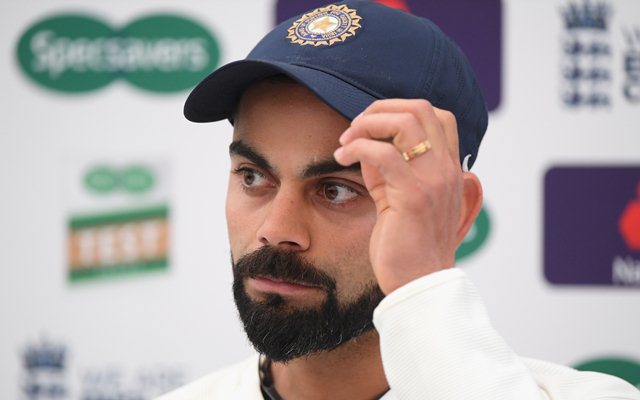 Follow us on Telegram
The current Indian team was touted as one with the best chances of defeating England in England before they embarked on the gruelling month-long tour that came to a close yesterday. The results were far from expected and particularly disappointing for the Indian fans as the Virat Kohli-led side plummeted to a 1-4 defeat in the Test series. The skipper, however, still believes in the ability of his team and opined the same in a recent interview.
India could only muster a convincing victory in the third Test of the series. Although they came close to the winner's tag in the first as well as the fourth Test, the momentum was lacking from the side of the batsmen, leading to the World No.1 Test side's downfall. The top-order conundrum continued for the side, especially in the form of Shikhar Dhawan's consistent lack of runs.
Virat Kohli feels people are overlooking India's fight
Speaking at the post-match press conference, Kohli addressed the scribes and spoke extensively on the faith he has on his team. On being asked if he chooses to stand by the head coach, Ravi Shastri's opinion of the Indian team being the "best Indian side in the last 15 years", Virat Kohli replied in the affirmative and dismissed contrasting views altogether. "You can see how people conveniently want to target only one side but that's fine. I think at times we are not able to hold the pressure for a long time with the bat and the ball. England took advantage of that but we don't see anything that massively needs to be corrected," said the Indian captain.
No one doubts our attitude because we had the will to win every game. The progress has been there and you have to do some things right where both results are possible. But we have to see how the opposition cannot come back into the game. And we need to start the series on a high, that's very important," said Kohli.
The top-order batting, in particular, has been abysmal for India in this series with Kohli being the silver lining, having scored 593 runs in 10 innings.
Follow us on Google News