'Thank You Hitman' – Gautam Gambhir thanks Rohit Sharma for his birthday wishes
Gautam Gambhir was quick to respond to Rohit Sharma's tweet.
Updated - Oct 14, 2019 5:47 pm
18.6K Views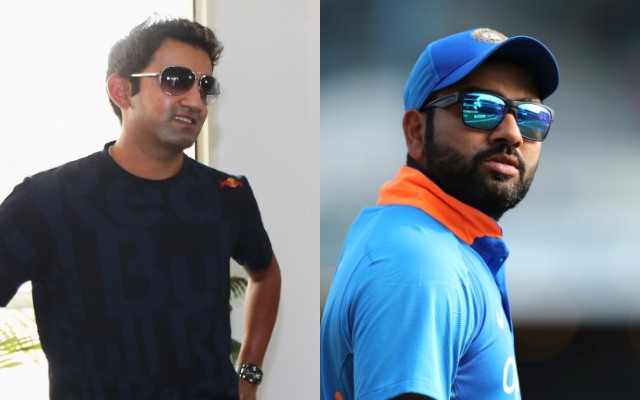 Follow us on Google News
Those six sixes of Yuvraj are still one of the most talked-about things in Indian folklore but for a true cricket fan, Yuvraj's 70 off 30 in that World T20 semi-final or his knock in the 2011 World Cup quarter-final or the half-century that Rohit Sharma scored against South Africa (in WT2007) or the crucial 30 odd Suresh Raina got in  the quarters and semi-finals of the 2011 World Cup or the 12 hours that Gambhir batted to save a Test in Napier are still the most valued moments in all these years of following their team.
Wait! We talked about the 2007 T20 World Cup and the 2011 World Cup. Did we miss out on something? We reminisced about Yuvraj's record-breaking feat, strolled down memory lane to relive Rohit Sharma's nonchalant half-century, we even went and talked about Suresh Raina and his less-talked-about heists in the 2011 World Cup but we missed out one guy who was probably the most significant and least celebrated (compared to his compatriots) part of both of those World Cup wins.
In both of those finals, if you remember, India's batting did not click like they had in the whole tournament. While it was the middle-order sans Rohit who failed to put any contribution in that 2007 WT20 final, it was the top-order who faltered in Mumbai, four years later. On each of these two occasions, Gambhir was that cohesive force that kept the batting unit together. If his 75 at Johannesburg contributed 47.7% to India's eventual total, his steely temperament paved way for an eventual match-winning 97 one that helped India to lift the World Cup after 28 years.
Gautam Gambhir replies to Rohit Sharma for his birthday wishes
And, so as the two-time World Cup winner and now a politician, Gautam Gambhir celebrates his birthday on October 14, fans, pundits, former cricketers, and his compatriots are taking to social media to wish the feisty left-hander.
Going with the trend, Rohit Sharma- a cricketer Gambhir is a huge fan of- took to Twitter to post birthday wishes to the two-time IPL winning captain. Rohit tweeted, "Many happy returns of the day Gautam Gambhir have a great day." Gambhir responded to the wishes by alluding to his "Hit Man" moniker.
Thank You So Much Rohit "Hit Man" Sharma!! https://t.co/AfWACR93CT

— Gautam Gambhir (@GautamGambhir) October 14, 2019
Follow us on Telegram