The current Pakistan team needs a leader like MS Dhoni: Yasir Arafat
Yasir added that MSD lauded him for his bowling efforts during the 2007 T20 WC.
Updated - Jun 10, 2021 4:02 pm
316 Views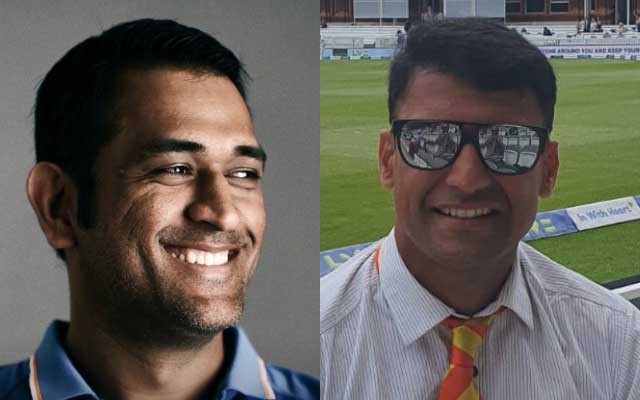 Former Indian skipper MS Dhoni is of the biggest names in the cricketing world. Having led India to unimaginable heights, he was lauded by several greats of the field. Recently, Pakistan's former all-rounder Yasir Arafat also praised Dhoni for his outstanding leadership abilities and stated that Pakistan need a leader like him. Arafat added that Men in Green would be benefitted big time if they have a skipper like MSD.
Talking about the legendary skipper, he led India to all the ICC trophies during his tenure. His first milestone was achieved when he led India to ICC T20 World in 2007 where India defeated Pakistan in the final. Pakistan's all-rounder was part of the squad that turned out to be the runners-up in the mega event. Arafat also added how the 39-year-old had good words for his bowling back at the time of the same event.
I would have taken MS Dhoni in the Pak XI as a captain ponders Arafat
"MS Dhoni is not playing now, but if he had not retired, I would have taken him in the Pakistan XI as a captain. The current Pakistan team needs someone like Dhoni who knows the skill of man-management. Our players are talented, but they need a leader who has qualities like MS Dhoni," said Arafat while being in a chat with Sports Yaari.
Further in the chat, the Pakistan former revealed that the Ranchi Stalwart is great at bringing the best out of players. Talking about his finishing skills, he went on to add that even a world-class pacer like Shoaib Akhtar couldn't plan against him.
Akhtar would never know how to beat MS Dhoni reckons Arafat
"You would have heard Shoaib Akhtar saying that whenever he bowled against MS Dhoni, he never knew how he would beat him. He is very strong mentally and physically. There was Michael Bevan in '90s before Dhoni. His ODI batting average was more than 50. I don't think any current player in the world is even close to MS Dhoni when it comes to finishing," concluded Arafat.