The Kings of IPL; the all-time IPL XI
Updated - Apr 7, 2015 8:02 am
447 Views
The Kings of IPL; all-time IPL XI: Kings of the IPL are the XI players who have not only played the Indian T20 league but have excelled in their positions. Classified from openers to the pacers, an analysis of performances, impacts and outcomes helped us in constructing the all-time IPL XI.
We have seen seven seasons of the Indian Premier League (IPL), it started off with amazing craze and little knowledge. Lot of us were unaware of how the rules would change in the shortest format, the no ball, its penalty a free hit, power plays, field restrictions, uncapped players, overseas recruits, the play offs and so much about how this football like structured league tournament will be played.
IPL in all these years has grown on to become a phenomenon and is now a gateway; it gives you the limelight, platform to showcase your talent and guarantees a sweeter fruit. Players who were unknown commodities suddenly turned out to become match changers and then there were the established ones who had this challenge of getting themselves accustomed to the most consuming, fast moving format of the game.
There are regular players and then there are these XI picks that we have made, the term used here is the all-time IPL XI which makes them the best players to have taken the role and the way they applied themselves to attain what they have, is better than the rest.
The squad has been picked considering the norms which teams have to follow while selecting their XI, and thus we also had the limitation of including only 4 overseas players in the squad.
Here are the The Kings of IPL; the all-time IPL XI:
1. Gautam Gambhir: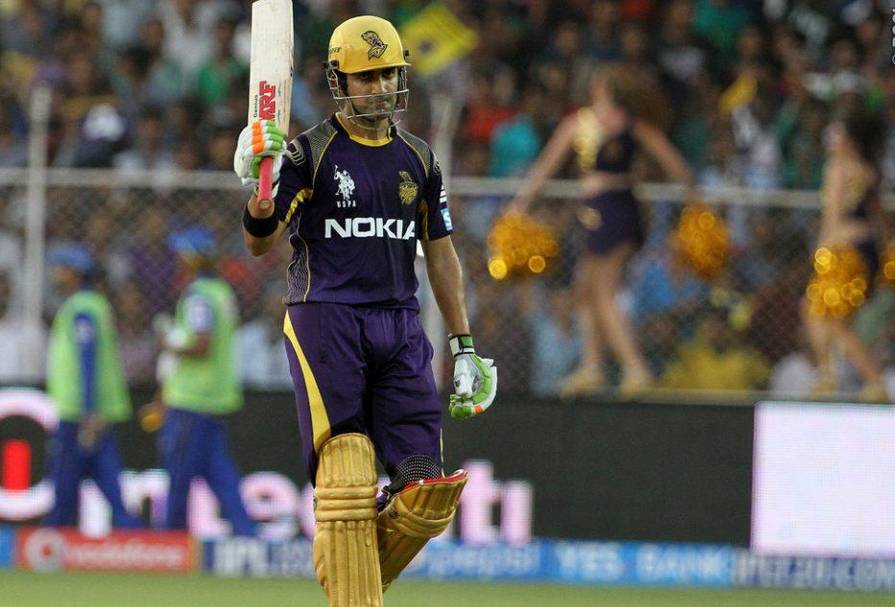 Gautam Gambhir's IPL career expands to 123 matches in which he has scored 3875 runs; is among the all time leading run scorers of the tournament. He also has 26 half centuries to his name and has scored all his runs at a healthy strike rate of 124.55. It is not just the runs that Gambhir has scored, but his overall character has enjoyed ultimate success at the KKR leading them to the Champions Glory twice. For the initial phase Gauti had also played at the Delhi franchise, from where he was picked by KKR and is KKRs favorite son since arrival.