The 'never topped the ICC rankings' all-time ODI XI
The players who couldn't get to the top of the ICC rankings.
Get every cricket updates! Follow us on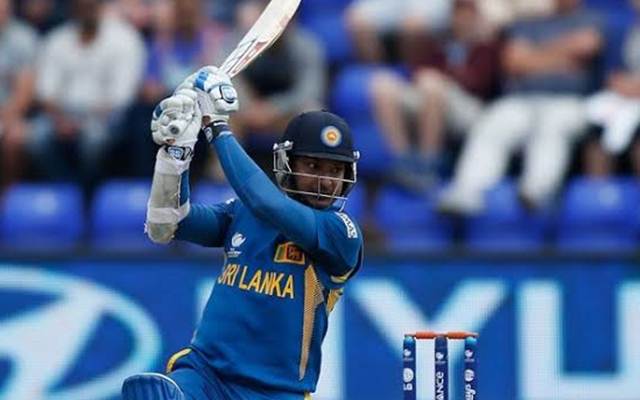 The International Cricket Council (ICC) Player Rankings refers to a system of ranking players and teams. It gives a clearer picture of which player and team is doing well currently. To make things easier to understand, the ICC have a ranking system for different formats and different roles.
As every format and players' roles have a different ranking, it gets easier to understand which player is doing good. However, several cricket pundits feel that this ranking system is flawed as it doesn't give a proper picture of the scenarios and numbers. You can't really blame them as there are various cricketers who haven't been ranked "Number 1" in the ICC Player Rankings.
Speaking about ODIs, there are several legendary cricketers who have been consistent in this format but still haven't topped the charts. So if we were to make an all-time playing XI of these players, which of those stalwarts would have their names in this XI? Today we shall be speaking about –
An all-time XI that never ruled ICC rankings
1) Rohit Sharma
This has to be one of the most shocking names in this XI. How has someone with three double centuries not topped the rankings even once? Rohit Sharma is unarguably one of the greatest ODI batsmen of all time.
In the 220 ODI innings in which he has played so far, India's current vice-captain in limited-overs has scored 9205 runs. His ODI batting average and strike rate are 48.96 and 88.9 respectively. This also includes 29 centuries.
Only Ricky Ponting, Virat Kohli, and Sachin Tendulkar have scored more number of ODI centuries than him. Rohit Sharma also holds the record for scoring the most number of centuries in a single WC edition (5). He has also scored the highest score in ODI cricket (264).
2) Herschelle Gibbs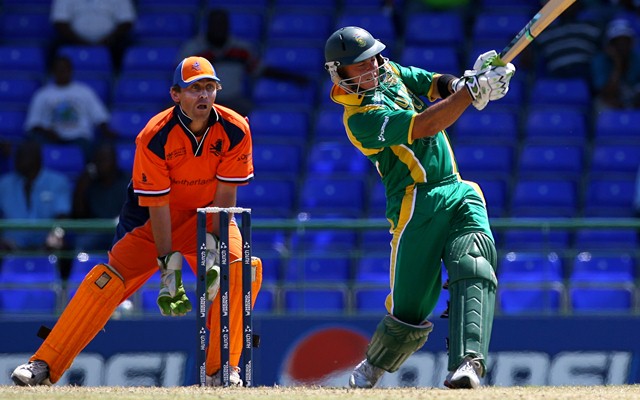 Gibbs is one of the biggest match-winners in this format. He has played several impactful innings for the Proteas. Despite not scoring a single century in his first 19 ODI games, he managed to score 21 centuries in his next 228 games.
The former Proteas opener has scored 8094 ODI runs at an average and strike rate of 35.81 and 83.26. His 175 off 111 balls when chasing 434 against the mighty Aussies still remains one of the best ODI knocks of all time. Not to forget his superb fielding skills.
Gibbs is considered to be one of the greatest fielders of all time and has taken some electrifying catches in his career. However, despite all of this he was never able to top the ICC rankings. The highest he has ever been ranked in the ICC Men's ODI Players Rankings are 5.
3) Kumar Sangakkara (WK)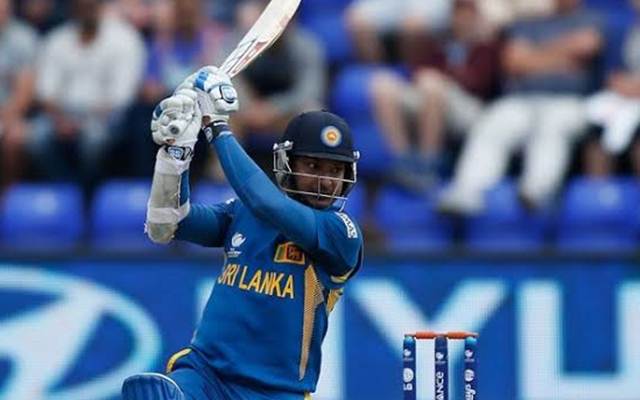 Accompanying his good friend Mahela on this list is the legendary Kumar Sangakkara. He is arguably one of the finest cricketers of all time. It is shocking that despite scoring the second most number of runs in this format, he hasn't been named the number 1 batsman in the ICC ODI rankings even once.
The former wicketkeeper has a legacy worth remembering for ages. He has scored 14234 runs in his ODI career. His ODI batting average and strike rate are 41.99 and 78.86 respectively.
This includes 25 ODI centuries. Not to forget his amazing wicketkeeping skills. He even scored as many as 4 centuries in the 2015 WC which remained a record until Rohit Sharma broke it in 2019.
4) Mahela Jayawardene (C)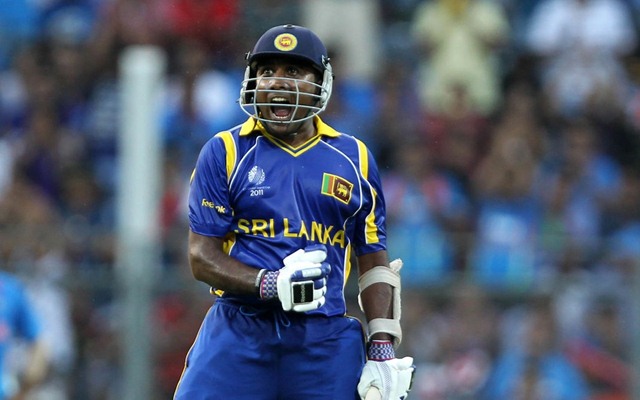 Mahela Jayawardene has class written all over him. Words wouldn't be enough to describe his legacy. Despite all his achievements, he shockingly never became the number one ranked batsman in ODIs.
The former Sri Lankan batsman has scored 12650 ODI runs at an average and strike of 33.38 and 78.97 respectively. This includes as many as 19 centuries in this format. Add to this his amazing captaincy skills.
ICC named him the Captain Of The Year in 2006 and was named as the captain of the World ODI team of the year too. He has a knack for playing well in games that matter the most as his performances in the 2007 and 2011 WC were superb. Overall, the former Sri Lankan captain is an inspiration to one and all.
5) Yuvraj Singh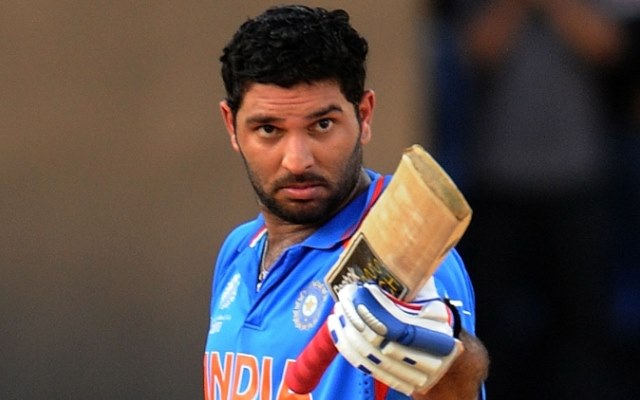 It is safe to say the Yuvraj Singh is an inspiration for a million budding cricketers. His ability to win matches on his own made him an absolute legend of the game. Despite being one of the greatest all-rounders in this format, the stalwart never topped the ICC rankings with either the bat or ball.
You wouldn't find too many all-rounders as impactful as him, don't believe us? Watch his performances in the 2011 WC. The former Indian all-rounder has scored 8701 ODI runs at an average and strike rate of 36.56 and 87.68 respectively. He was a good bowler as well.
He has taken 111 ODI wickets at an average and strike rate of 38.68 and 45.48 respectively. He was ranked second on the ICC Men's ODI Batting Rankings and was never ranked on the first spot. Thus, one could say that Yuvi was unlucky to not top the rankings even once.
6) Aravinda de Silva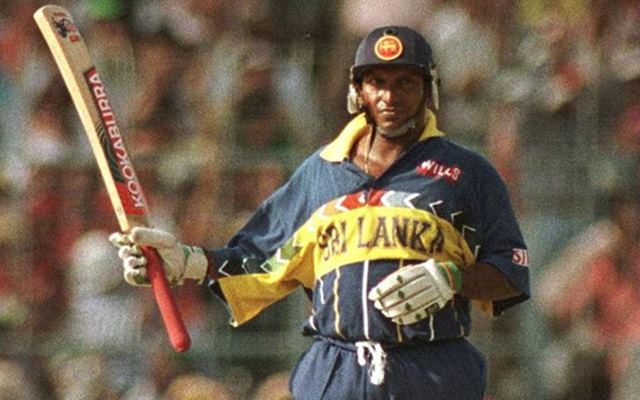 Aravinda de Silva is considered as one of the greatest Sri Lankan players of all time for a reason. He played a monumental role in shaping Sri Lankan cricket. de Silva was a flamboyant batsman and a crafty bowler but never reached the top spot in the ICC rankings in either facet.
De Silva played in almost every batting position from 1 to 7, using his naturally aggressive strokeplay to get on top of the opposition. He was a handy spinner as well. The former Sri Lankan skipper has scored 9284 ODI runs at an average and strike rate of 34.9 and 81.13 respectively.
This includes 11 ODI centuries. His numbers with the ball look decent as well. He has picked 106 wickets in 156 innings at an average and strike rate of 39.41 and 48.57.
7) David Miller
Those who have watched David Miller play would know how threatening he can be. If the ball is in his arc, then he would definitely dispose it out of the park and if the bowl is in his V then he'd definitely hit it to a tree outside the stadium. He is nicknamed "Killer Miller" for a reason.
While people acknowledge his hitting ability, they do not appreciate his amazing consistency. While he may not play well in every match, he has a knack for consistently getting those odd 30s and 40s. What if we were to tell you that the Proteas middle-order batsman is one of those few players to have an average above 40 and a strike rate above 100 in this format?
Miller has an ODI batting average and strike rate of 41.12 and 101.12 respectively. These numbers are gold when you realize that he mostly bats at 5 and 7 for South Africa. Thus, it is rather unfortunate that he hasn't topped the ICC rankings even once.
8) Harbhajan Singh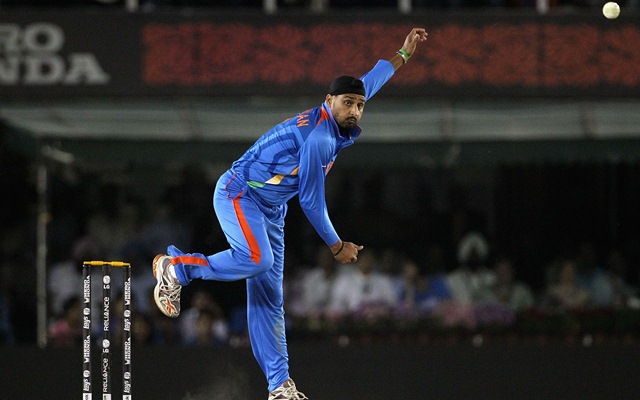 The "Turbanotor" is an absolute match-winner. You wouldn't find too many offies as good as Harbhajan Singh. Nicknamed "Bhaji", the spinner from Punjab unfortunately never topped the ICC Men's ODI bowling rankings even once.
He represented India in 236 ODIs and picked 269 wickets in this format. His ODI bowling average and strike rate are 33.36 and 46.39 respectively. This includes 3 fifers as well.
Bhaji played a crucial role in India's successful WC campaign in 2011. Even when he wasn't in the wickets column, he ensured he was economical and didn't give too many runs. Thus, he was an absolute asset for the Indian team.
9) Waqar Younis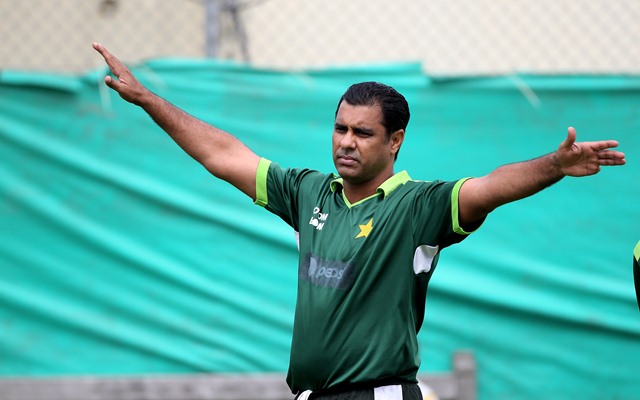 When you think of legendary bowlers, Waqar Younis will surely be one of the first bowlers who will come to your mind. However, how did one of the greatest ODI fast bowlers of all time never top the ICC ranking? One wouldn't really know what more would you need to do if the legendary Waqar couldn't meet the criteria.
The Pakistani stalwart is third on the list of the highest wicket-takers in ODI cricket. Only Wasim Akram and Muttiah Muralitharan have taken more number of wickets than him in this format. The former Pakistani captain has picked as many as 416 wickets in just 258 innings.
His ODI bowling average and strike rate are 23.84 and 30.52 respectively. He has also taken the most number of fifers in the history of ODI cricket. Thus, he is one of those players who deserve to be ranked number 1 in the ICC player rankings.
10) Mitchell Johnson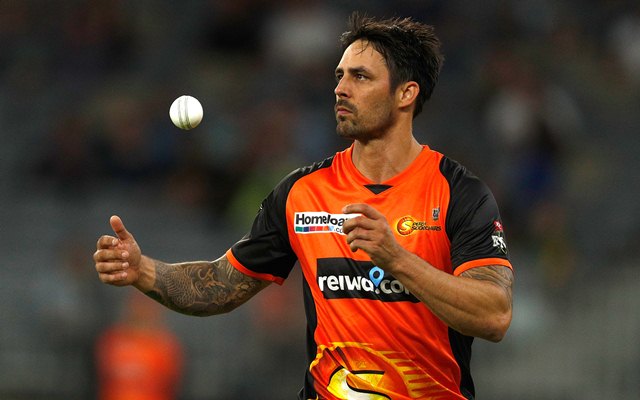 A legend, to say the least, Johnson was as good as any bowler could ever be. It would be safe to say that he was one of the greatest ODI pacers of all time. However, despite all his achievements and awards, he never became the number one ranked bowler in ODIs.
The former Aussie pacer has played 153 ODI games and has picked 239 wickets. His ODI bowling average and strike rate are 25.26 and 31.33. This includes 3 fifers.
To add to this, he was instrumental in Australia's successful World Cup (WC) campaign in 2015. He also went on to win the ICC Cricketer of the Year award twice in his career. The highest spot he has ever reached in the ICC ODI rankings for a bowler is 2.
11) Allan Donald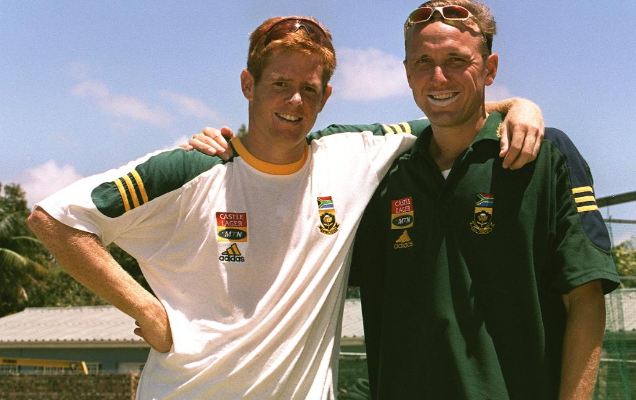 Allan Donald is arguably one of the greatest bowlers of all time. Seeing his name over here would be shocking for any cricket fan. He was a "Pace Devil" for a reason.
Known as "White Lightning", the former Proteas pacer was feared by almost all the batsmen of his era. He has picked 272 wickets in just 162 innings. His ODI bowling average and strike rate are 21.79 and 31.47 respectively.
This includes 11 fourfers and 2 fifers. It gets better when you realize that his economy rate was just 4.15 as well. The South African legends highest ranking in this format was 2 and thus, never topped the ODI rankings.