Three top Goa cricket officials arrested for alleged misappropriation of funds
Updated - Jun 16, 2016 2:00 pm
40 Views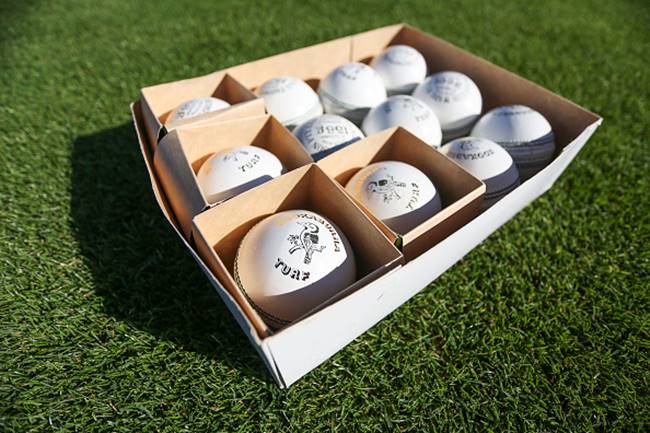 A major cover was blown off the Goa Cricket Association's president Chetan Desai, secretary Vinod Phadke and treasurer Akbar Mulla today after the trio were arrested by police for alleged misappropriation of over Rs 3 crore belonging to the cricket organisation, as reported by PTI. Desai is also the chairman of the BCCI's marketing committee.
Inspector Shivram Vaingankar of the Economic Offences Wing of Goa Police told PTI that all three were called for questioning this evening and were subsequently arrested. The EOW filed an FIR against the trio in connection with the alleged fraud of Rs 3.13 crore on June 3.
According to Shekhar Salkar, the acting president of the Goa Cricket Association between November 2014 and June 2015, Desai, Phadke and Mulla had encashed a TV subsidy from the BCCI worth INR 2.87 crore.
"They prepared forged documents as well as a resolution of GCA and submitted it to the Development Credit Bank to open an account. They then encashed a cheque of Rs 2.87 crore given by BCCI to the GCA," the complaint says.
Also, read – Everything needs a bit of innovation, even cricket: Sourav Ganguly
Salkar said a fake account, in the name of GCA, was opened in the Panjim branch of Development Credit Bank on April 10, 2007. "Phadke pretended to be the president, Desai was the secretary and Mulla as treasurer. The cheque was realised on April 13, 2007. The three accused then started to withdraw amounts and emptied the account by March 29, 2008. So it did not reflect in the balance sheet."
The incident came to light after GCA's life member Vilas Desai had filed a complaint accusing Dessai and the other two of forging signatures and opening bank accounts to siphon off the association's money.
Following the complaint, police registered a case under sections 408, 409 (criminal breach of trust), 419 (cheating by impersonation), 463, 464, 468 (forgery), 471 (fraud), 420 (cheating) and 120 B (criminal conspiracy) of the Indian Penal Code.
The accused are believed to have forged signatures and withdrew Rs 26 lakh from the Federal Bank on the pretext of making payment to a sports goods company called 'Ha ko Enterprise', it says.