Top 10 bowlers with Most 5 wicket hauls in career
Updated - Mar 4, 2015 7:12 am
199 Views
Top 10 bowlers with Most 5 wicket hauls in career: 5 wicket hauls for bowlers are like centuries for batsmen in any form of cricket. More impressive the feat if one has to dismiss half the team on their own and that too in 60 balls. It is one of the most important achievements for any bowler.
Here are top 10 bowlers with most 5 wicket hauls in ODI cricket.
10. Mitchell Starc (Australia 2010-2015) 5 wkts in innings: 5
Mt: 35 Wkts: 69 BB: 6/28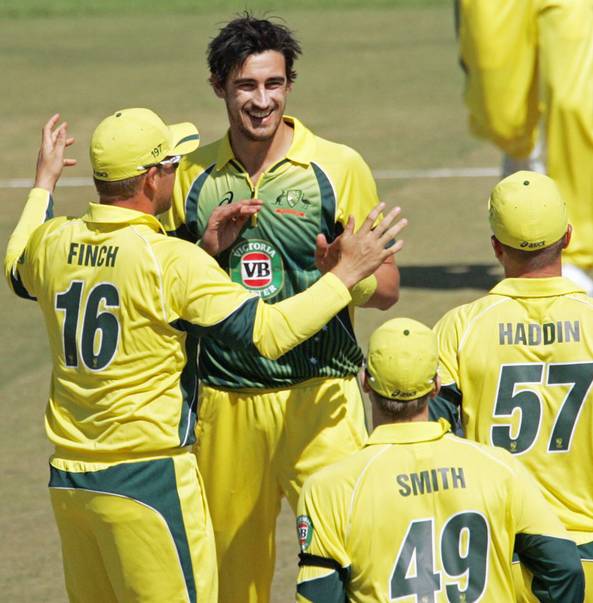 Mitchell Starc has been a revelation in the world of cricket. He already has 5 5-wicket hauls in 35 matches. A left arm swing bowler who bowls at high speed, can swing the ball both ways in both directions at that speed and can rip through any batting order, Mitchell Starc is that bowler. He complements Mitchell Johnson in a way because he bowls a fuller length than Johnson who bowls short and makes the batsmen play. His best came against New Zealand in a tight match.