Top 10 expensive cars owned by Indian cricketers
Indian cricketers have a wide range of luxury cars in their backyard.
Get every cricket updates! Follow us on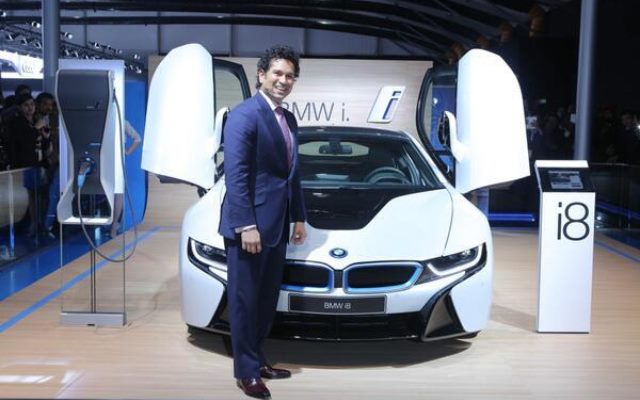 The sport of cricket is more like a religion in India. This is mainly because the commoners can connect with the players. The Indian cricketers make the nation proud on the big stage. As a result of which, the whole nation is elated.
With every passing year, the level of cricket has been growing up. The fitness level, the records, and the craze has been on the rise. This means that the cricketers have to be on their toes every single day to match the changes. Adding on, the presence of media has also added an exponential rise to their popularity.
The Indian Premier League has also helped various players to get into the national squad. Talk about Hardik Pandya and Jasprit Bumrah, they are all the products of the IPL. It has also helped them to become strong financially. This has also enabled the superstars to own some luxury items. One of the most sought-after items is a car. Here is a list of-
Costliest cars owned by Indian cricketers
10: Shikhar Dhawan – Mercedes GL 350 CDI INR 80 lakh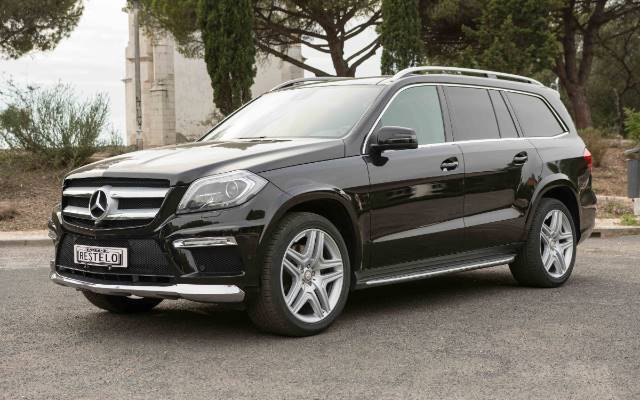 Shikhar Dhawan is one of the finest batsmen for Team India in the ODI format. The stylish left-hander is well known for playing vital knocks in crucial stages of ICC Tournaments. In 142 ODIs, Dhawan has scored 5977 runs. He makes a wonderful opening pair alongside Rohit Sharma in ODIs.
Dhawan is the current captain of the second-string ODI squad which will be traveling to Sri Lanka. In the IPL, he has played 184 games and has scored 5576 runs. He has been an impactful batsman for the Delhi Capitals. Adding on, when in form, he is a treat to watch.
He also has an interest in luxury cars. Dhawan owns a Mercedes GL 350 CDI, which is a luxury SUV. The car includes an advanced 7G-Tronic automatic transmission gearbox. It can reach a maximum speed of 220 kmph.
9. Dinesh Karthik – Porsche Cayman S INR 81 lakhs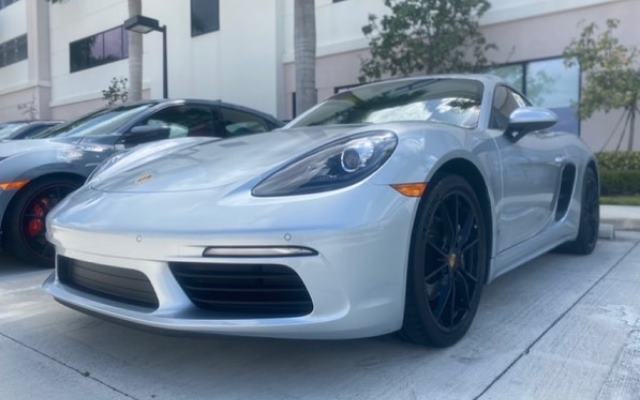 Dinesh Karthik is the former skipper of the Kolkata-based IPL franchise, the Kolkata Knight Riders. He has represented Team India in 26 Test matches and 94 ODIs in his career. Although for most of his career, he had to remain in the shadows of MS Dhoni, Karthik did a pretty decent job. In ODIs, he scored 1752 runs with an average of 30.21.
But in the IPL, he managed to score 3946 runs. Adding on, most of the runs have been scored in the lower order. This makes him one of the veterans of the IPL. Over his career, he has managed to remain fit and has been a part of a franchise since his debut.
Talking about his luxury collection, Karthik owns a Porsche Cayman S. It has a maximum speed of 275 kmph and a tank capacity of 54 liters. The stylish car takes 4.9 seconds to reach 100 kmph. Karthik owns a classic silver model of the car. It also has orange and green stripes on the bonnet.
8. Suresh Raina – Porsche Boxster S INR 94 Lakhs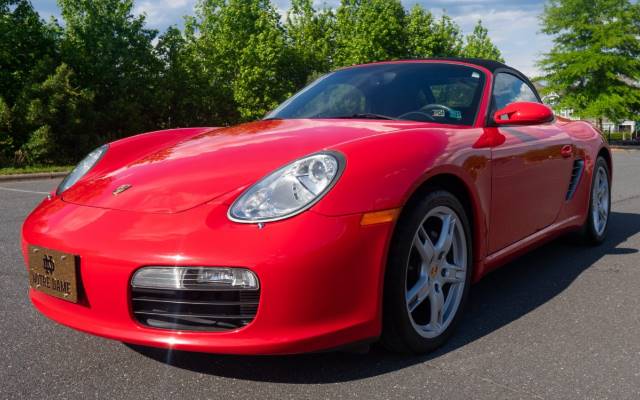 Suresh Raina is one of the most stylish players in the game. He was a regular member of the limited-overs side for Team India. Raina has played 226 ODIs and 78 T20Is. In ODIs, he has scored 5615 runs for India with an average of 35.31.
Apart from ODIs, he is one of the greatest batsmen in the history of IPL. Raina has played 200 IPL games and has scored 5491 runs. He is one of the core members of the CSK squad. Raina is also a handy part-time bowler. He has picked 36 ODI wickets in his career.
For a career that has been revolving mainly in limited-overs cricket and franchise cricket, Raina is one of the richest cricketers in the nation. He owns a Porsche Boxster S. The car needs just 4.7 seconds to reach a speed of 100 kmph and has a maximum speed of 275 kmph. His car is yellow, the same as that of his IPL team, Chennai Super Kings.
7. Rohit Sharma – BMW M5 INR 1.5 crore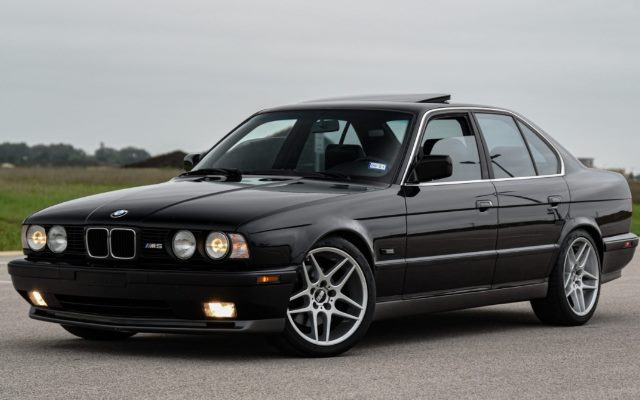 Rohit Sharma will go down as one of the finest batsmen in the history of white-ball cricket. Although he has been successful in Test match cricket, only a few people match his abilities when it comes to white-ball cricket. Rohit has played 227 ODIs so far. He averages 48.96 in ODIs and has the highest score of 264.
Rohit has been the most successful captain in the history of IPL. He has captained MI to 5 IPL title victories. In 207 IPL games, he has scored 5480 runs. Adding on, he has an IPL hat-trick to his name. Currently, he is the vice-captain of the Indian limited-overs side.
The opener owns a BMW M5, which is a car he always dreamt of owning. The powerful car is powered by a 4.4-liter turbocharged V8 petrol engine. It generates 560 bhp and a torque of 680 Nm. Apart from this, Rohit also owns BMW X3, Skoda Laura, and many more cars to name.
6. Hardik Pandya – Land Rover Range Rover INR 1.82 crore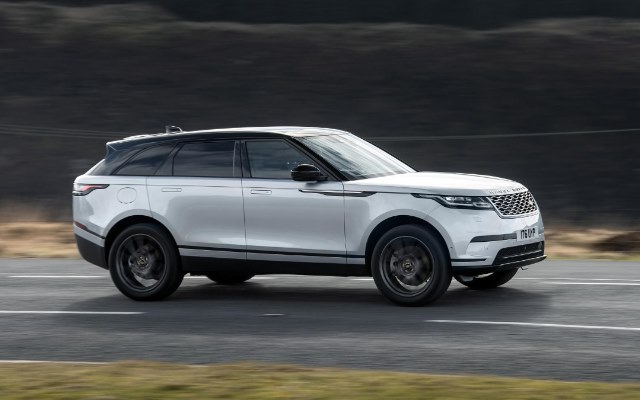 Hardik Pandya's story will give the courage to any child from lesser-known places in the country to chase his/her dreams. Pandya, who was financially struggling is now one of the most popular names in the cricketing circuit. He came into the Indian squad after performing impressively for the Mumbai Indians. Pandya is now one of the premier all-rounders for the team along with Ravindra Jadeja.
Pandya has played 60 ODIs so far. He has scored at an average of 34.24 and has been one of the main contributors down the order. He has picked 55 wickets in the 50 over format and has been one of the main contributors with both the bat and ball for Mumbai Indians. Pandya is also well known for his interest in luxury items.
He owns a Land Rover Range Rover. It has a maximum speed of 210 kmph and it takes 8.3 seconds to reach 100 kmph. Although not the fastest car on the list, it is one of the most lucrative.
5. Sachin Tendulkar – BMW i8 INR 2.62 crore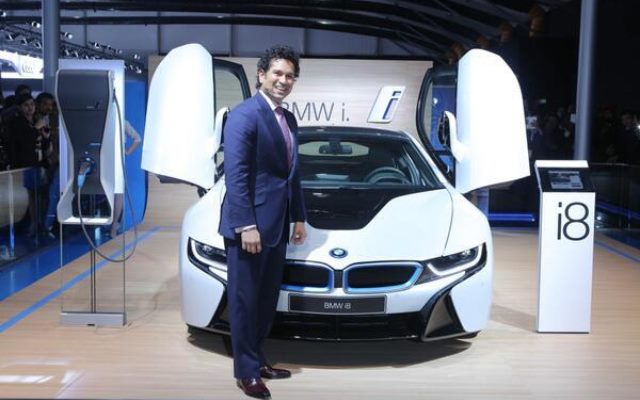 The "God" of cricket is the biggest ambassador to the game. With 200 Test matches and 463 ODIs, he is the greatest player to have played the game. For over 24 years, he was the most important batsman in the Indian batting lineup. He managed to score 100 international hundreds in his career.
Sachin's contribution to cricket has enabled him to earn the title of the "master". Apart from batting, he has picked 154 ODI wickets in his career. In IPL, Sachin has played 78 games for Mumbai Indians and has managed to score a century too. He was awarded Bharat Ratna for his contributions to Indian cricket.
Apart from all his connections with cricket, Sachin also owns a BMW i8. He is the brand ambassador for BMW in India. The car comes with a 1.5-liter cylinder petrol engine and an electric motor. This model generates a horsepower of 357 and 570 Nm torque. Apart from this car, Sachin also owns multiple BMWs.
4. Hardik Pandya – Lamborghini Huracan Evo INR 3.73 crore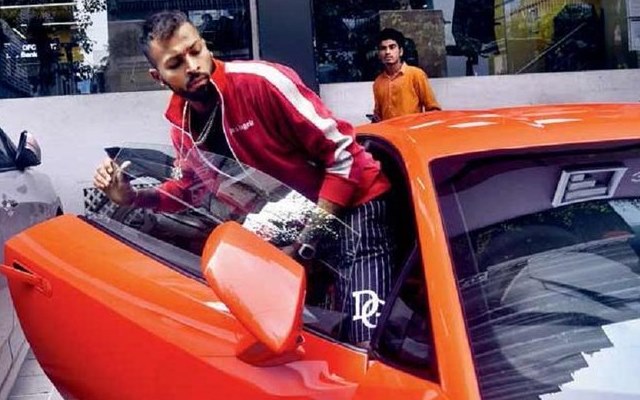 This is the second time Hardik makes it to the list. Well, this might also prove his success with both bat and the ball. Pandya has been the savior for team India in desperate situations. Therefore, he has been awarded a heavy salary.
Pandya is well known for his opulent lifestyle. Currently, he has many luxury items to his name. The stylish allrounder is the proud owner of the Lamborghini Huracan. It costs nearly INR 3.73 crores.
This car comes with a 5.2-liter V10 engine and can pick up a speed of 100 kmph in 2.9 seconds. For Pandya, his lifestyle has been a result of his hard work. He had to face many challenges to make it to the Mumbai Indians squad. Adding on, his all-around skills have made him a superstar of the Indian team.
3. Virat Kohli – Audi R8 V10 LMX INR 3 crore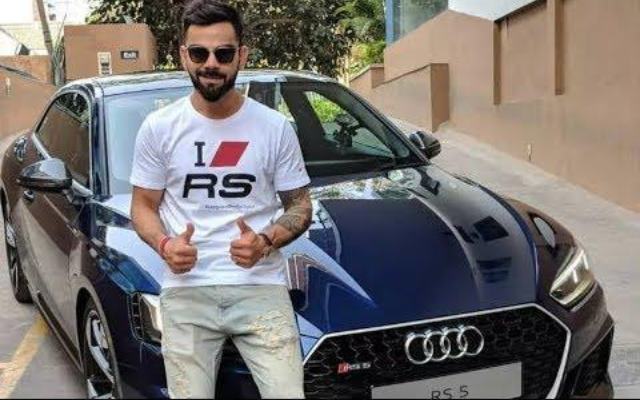 Virat Kohli is the best batsman of this generation. For over a decade, he has ruled international cricket with the bat. He had to face many obstacles to get into the national squad. But the trust of his then captain, MS Dhoni paid off as he became one of the most iconic players in the history of the game.
Kohli's success can be measured by the fact that he is one of the world's highest-paid athletes. He has a brand value of INR 1600 crores. Because of his popularity, he is the preferred choice of many brands. Kohli also owns a restaurant in New Delhi.
Kohli owns an Audi R8 V10, which is a luxury car. It costs around INR 3crore and is powered by a 5.7-liter V10 engine. It has a horsepower of 570 and a torque of 540 Nm. He is the brand ambassador of the luxury car company in India.
2. Yuvraj Singh – Lamborghini Murcielago INR 3.6 crore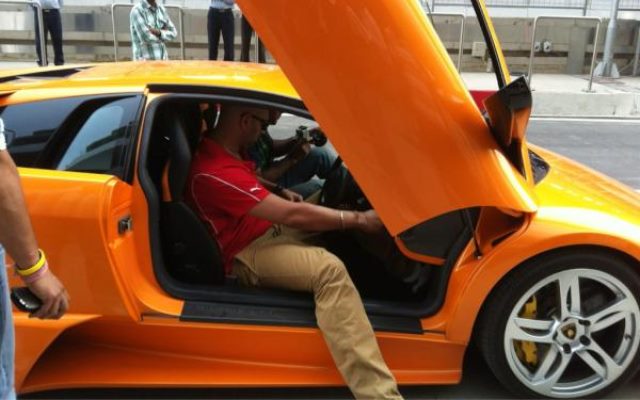 Yuvraj Singh was India's most important player during the 2011 ICC World Cup. The stylish left-handed batsman scored valuable half-centuries and a century against the West Indies. Whenever the team was in a desperate situation, Yuvraj stood up and took the charge. Adding on, he was a terrific fielder during his playing days.
Apart from the 2011 World Cup, he was a vital member of the 2007 T20 World Cup squad too. He scored a quickfire 70 from 30 balls to give India a solid score to defend. During those days, he was the match-winner in every format. But as years passed by, his level of fitness and contribution came down.
Yuvraj owns a Lamborghini Murcielago. This car has a 6.12 liters petrol engine. Apart from that, it can attain a maximum speed of 342 kmph. Well, this is the fastest car on the list, just like Yuvraj was the fastest player on the field during his prime. He owns an orange variant of this Lamborghini car.
1. Virender Sehwag – Bentley Continental Flying Spur INR 3.74 Crore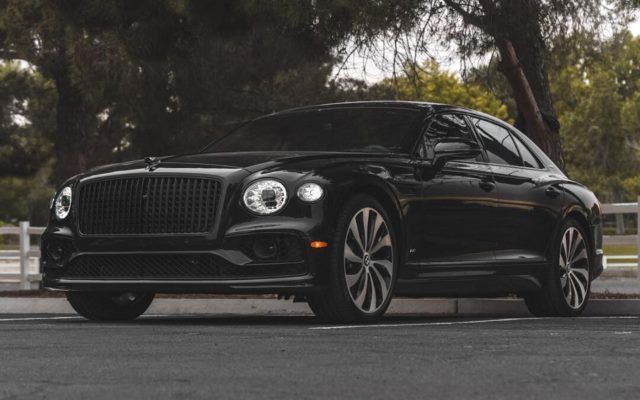 Virender Sehwag was such a treat to watch that even the likes of Wasim Jaffer, who were highly skilled, looked mediocre. Sehwag, who is well known as The Nawab of Najafgarh, has been India's most classic opener. He has two triple centuries to his name. Without any doubt, he was the most destructive batsman of his era.
Apart from that, he was the vice-captain of the Indian team. He had scored a double century in the limited-overs format against the West Indies in 2011 at Indore. Adding on, he provided great starts to the Indian team during the 2011 World Cup. Apart from scoring runs quickly, Sehwag also has an interest in luxury cars.
Sehwag owns a Bentley Continental Flying Spur. It takes just 5.2 seconds to reach the speed of 100 kmph. Adding on, it can reach a maximum speed of 183 kmph. The former opener owns a silver model of the car.