Top 10 Most economical bowling spells in T20Is
Updated - Mar 4, 2016 3:12 pm
357 Views
The T20 format is not a kind format for the bowlers. The fastest version of cricket is often seen as the death of bowling thanks to flat pitches and small grounds where even a mishit flies off for a six. But on occasions bowlers have managed to get the upper hand, especially if there is some assistance from the pitch and conditions are favorable. Here are 10 such bowlers who managed to keep a tight noose on the opposition and bowled their 4 overs in the most economical way.
10. Mudassar Bukhari (Netherlands) – 1.75 v UAE: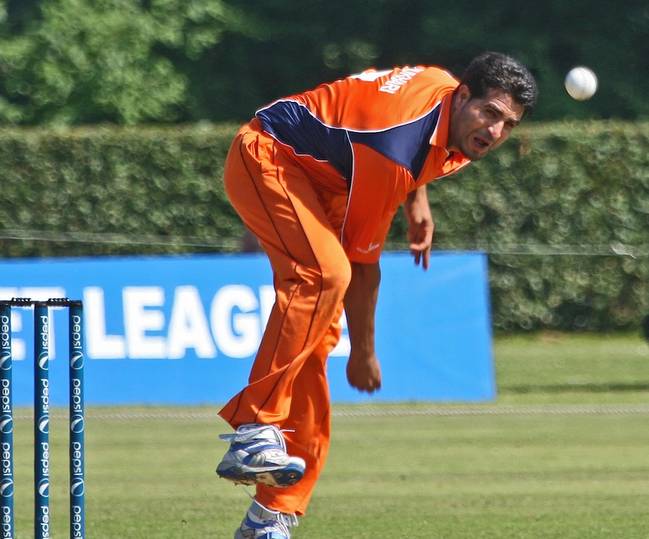 This was the only T20I match played in Dubai recently. Netherlands batted first and scored 157/5, with Warren Barresi making 48 and captain Peter Borren making 43 to help Netherlands get to a respectable total. The United Arab Emirates had to chase a stiff target of 158 on their home turf. But the Dutch opening bowling pair of Michael Swart and especially Mudassar Bukhari decided to decimate the UAE batting order with Swart taking 1 wicket for 5 runs while Bukhari did the major damage taking 4 wickets for 7 runs in his 4 overs. His wickets included that of the best UAE batsman in Shaiman Anwar.