Teams likely to make it to the playoff's Cricket Tracker predicts
Updated - May 8, 2014 8:59 am
60 Views
Indian Premier League(IPL) is back to its hut and the homecoming has been good especially for MI who has registered back to back wins to make it 10 wins without a defeat at the Wankhede after five consecutive losses in UAE. Is it just the effect of playing in front of huge home support or MI has really struck the cord, we will see soon in the upcoming matches.
IPL is at the half way stage with almost all teams having played 7 games. Through the rush of IPL games, let's take a breath and analyze which teams are likely to go to make it to the qualifiers.(also read Top 5 Ugliest moments in IPL)
Let's start with table leaders KXIP
Placed at the top in the points table (at the time of writing) are MM Punjab… Yes Maxwell Miller Punjab. While Maxwell and Miller have taken the storm to the opposition with Sehwag chipping on, another big plus for Kings XI has been the bowling unit, led by destructive Johnson; youngsters like Akshar Patel and Sandeep Sharma have really surprised everyone by their performances. Overall Kings XI has played like a spirited unit, enjoying, complementing each other's game and love winning. They might not be able to continue the same winning streak like 5 wins on trot as they have few tough away games coming up against RCB and KKR but they are most likely to make a cut into the Top 4 with ease.
Follow us on Telegram
The CSK at number two
They have lost only two match so far (at the time of writing) and undoubtedly look the best of all. They have been helped by their openers who have consistently given CSK great starts. They not only have the batters, but the CSK bowlers have also done a great job except a few occasions, first their opening game where they let KXIP chase 205 then the game against the DD and last night when KXIP again posted a mountain of 231 runs against them. They look like a complete team with plenty of depth in bowling and batting but still is vulnerable when poised against some serious attacking batsmen which they need to seal before the knockouts or could cost them too much. One thing is for sure there is no doubt that this team has the potential of making it to the qualifiers.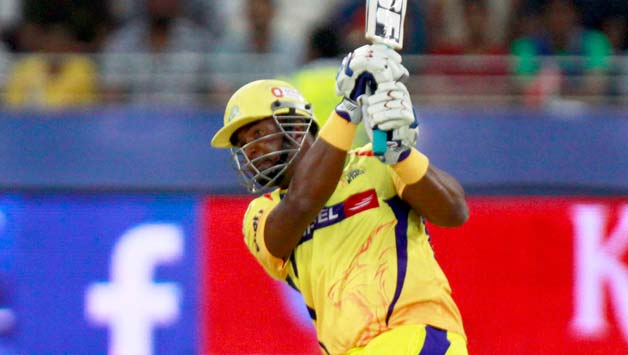 Next in the point tables is RR
Rajasthan Royals have five wins in the seven games they have played so far. Well, RR is always a team never going with big names, but always rich with talent. If it was Tambe from last season, RR has unleashed a new talent Karun Nair, who had a wonderful domestic season with Ranji Champions Karnataka. Nair has already played a couple of important knocks for RR. This team has a good combination of clam Rahane and aggressive Watson along with skillful bowling unit in shape of Tambe and Faulkner. Whether they lose or win, one thing can be assured from this team is they won't go down without fighting and they proved that by winning against KKR two times this season from the brink of defeat. To sum up it's the fighting quality of RR which will make them cross the line and finish in Top 4.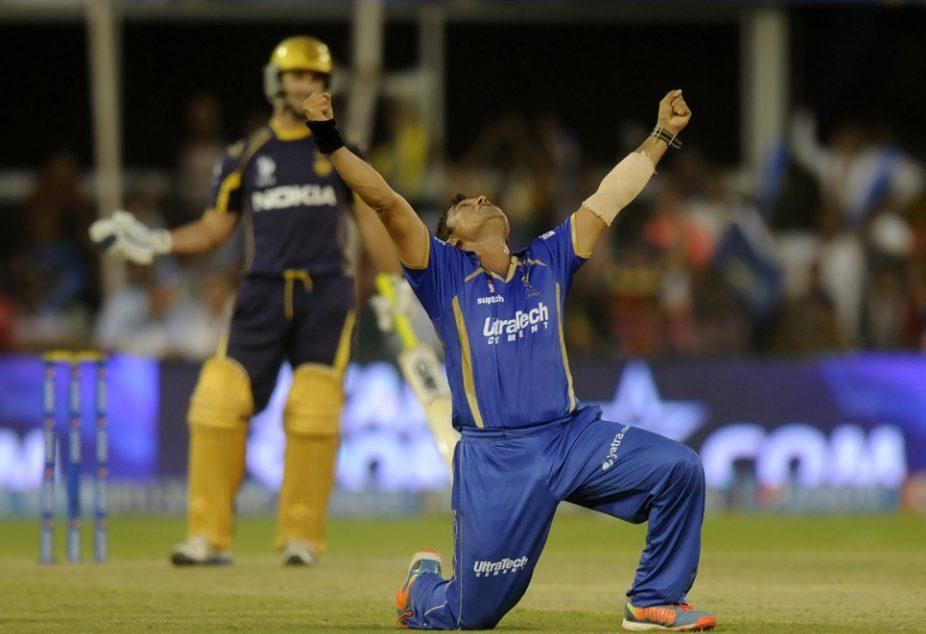 We have already predicted 3 out of 4 teams, but for the last spot which is open, there are many teams staking their claim.
Let's talk about DD and SRH.
DD has plenty of issues to find answers for before they can make a strong claim for themselves. They do have a weak bowling attack and their batting is not clicking at the moment. First thing DD needs to do is make JP Duminy play at number 4 he can take the role of a finisher better is really good at accelerating the innings towards the end with his meaty blows. This will surely have an effect on the score that they have on the score board in the end.
Whereas the biggest concern for SRH is the poor run from Captain Shikar Dhawan and a relatively leaner patch of bowling for the leggie who was expected to come good Amit Mishra. They have won a game and lost one in the final overs against the MI and the RCB. Death bowling looks a concern as Dale Steyn is leaking runs too, when he brinks the entire SRH bowling looks lanky. We don't see either DD or SRH fitting in Top 4.
This means we are left with RCB, MI and KKR for the 4th spot so let's talk about MI now.
In my last article I talked about what MI needs to do for a turnaround. Rohit and Pollard seems to be getting in touch but the biggest challenge for MI is Zaheer and Malinga both are not available for rest of the games which makes MI bowling fragile and eventually MI might not make to the top 4. This leaves the contest for 4th spot between KKR and RCB.(also watch: Mitchel Starc & Kieron Pollard pollute the gentle man's game)
On paper RCB unit is one of the most fearsome squad of IPL 2014, but unfortunately not on the field. They have won 3 games of 7 played so far. If bowling was the concern for RCB all these years, it's the batting this time around. While Indian run machine Virat Kohli is not in full throttle this season, the biggest let down is Yuvraj Singh.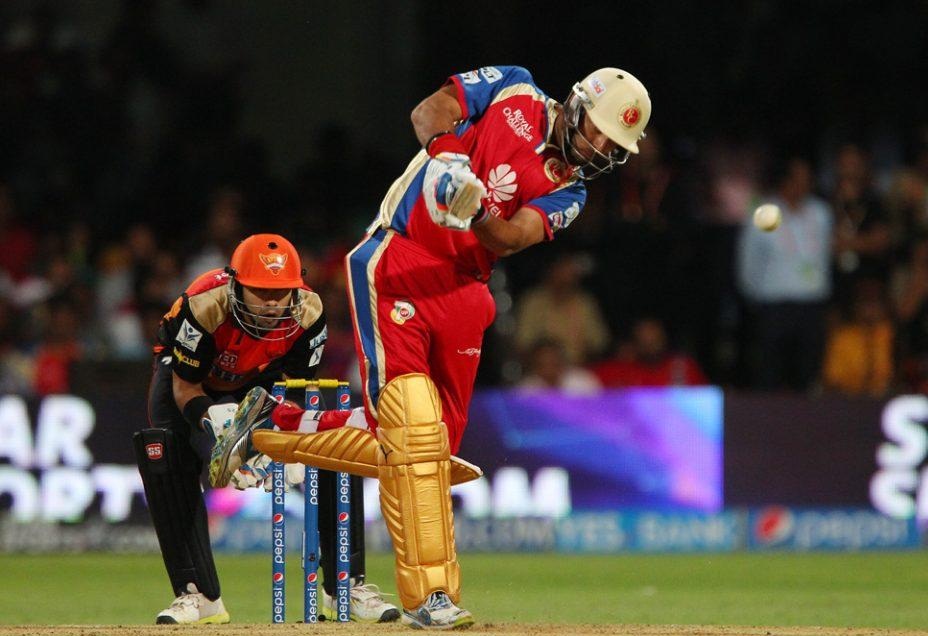 On the other hand, KKR is also struggling to find the right batting combination and balance in their squad. They are unsure whether to play Kallis or not, where to fit in Yusuf Pathan. Also KKR has lost games from winning position twice this season. But the good news Gambhir is back in touch. The only chance for RCB to make in top 4 is to win next three games in their home ground which suits RCB batters a lot, but RCB will have to face table leaders CSK twice in the remaining games. To the advantage of KKR they play 4 of the 6 remaining games in Eden Gardens. In all probability KKR vs RCB game on May 22 might be a knock out game. In my view KKR might edge out RCB in the race to the playoffs.
To end, the prediction for us the Top 4 teams have to be KXIP, CSK, RR and KKR in any particular order.
Follow us on Google News