Top 5 batsmen with Most centuries in a calendar year in ODI's
Updated - Dec 16, 2014 7:03 am
4.6K Views
The task that every batsman in their respective teams has at hand is to score runs, bail the team out of troubles, be consistent and keep scoring runs. And if the player under discussion is the teams' star batsman then, the Score runs term intensifies further. So, the batsmen have unidirectional thoughts of going out there playing big, worthy and match winnings innings for the team. Here we have a list of five gentlemen (in fact four) who have done that with more success than most others. The gauge of measure being the number of ODI hundred's hit in an year, this is the Top 5 batsmen with most centuries in a calendar year in OIDs.
5. Rahul Dravid (India) 6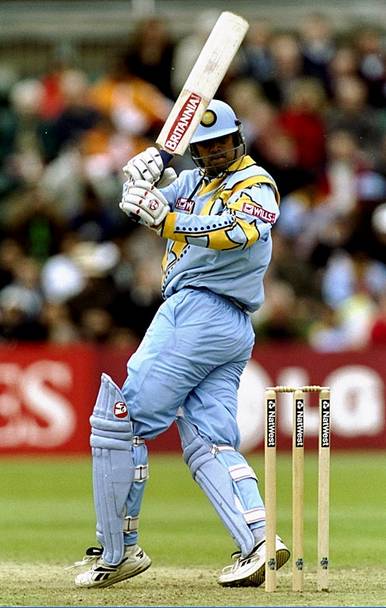 Rahul Dravid more famously known as the 'Wall' made his ODI debut for India in the year 1996. At the start of his career, he was not considered as a limited overs player because of his orthodox playing style and defensive batting technique. But he proved his worth in the limited overs format by performing consistently with the bat against all major teams. Couple of years from debut, in 1999 Dravid scored 1761 runs at an average of 46.34. This also happens to be the year in which he scored 6 ODI hundreds in 43 innings which ranks him 5th in the list with most ODI tons in a year.