Top 5 U19 Players who can become legends
Updated - Feb 15, 2016 12:40 pm
130 Views
One of the reasons why U19 cricket is played is to foresee talent and to identify young players who can represent their countries in the years to come. Indian Test skipper Virat Kohli, Mitchell Marsh and Kane Williamson are a few who have gone on to make it big for their respective countries. Thus, the U19 World Cup is a mere preview to the future of world cricket. That said, here is a list of 5 U19 players who could possibly go on to become legends of the game.
1. Sarfaraz Khan (India):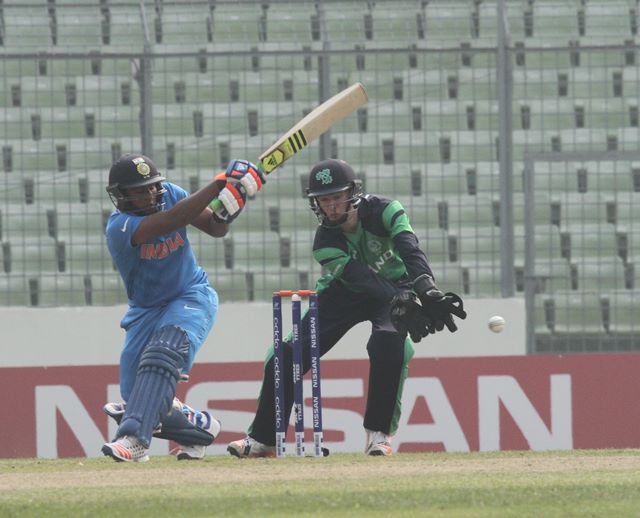 Sarfaraz Khan's talent has been noticed since an early age. He became the youngest ever to play U19 cricket when he turned out in the Indian tri-color in the 2014 U19 World Cup. In the recent edition, however, Sarfaraz has displayed class as well as aggression, the desirable traits of a modern day batsman. Sarfaraz shot to fame when he played for the Royal Challengers Bangalore and became the youngest player to feature in the IPL. He smashed 45 off 21 balls against the Rajasthan Royals. He became the second highest run-scorer in the U19 World Cup scoring 355 runs in 6 innings. He also holds the record for the most 50+ scores in U19 cricket.