Top 5 wicket keepers with most catches in test history
Updated - Dec 10, 2014 1:42 pm
766 Views
Top 5 wicket keepers with most catches in test history: Wicket keeping is an important element in the game of cricket, but it can be easily misunderstood as an easy task. But a single mistake in that area can cost a match for the team. A wicket keeper also keeps the morale of the team high and encouraging the bowlers and fielders all the time in the field.
Though in the 1970's and 80's the prime job of a wicket keeper was to keep wickets. But with emergence of players like Adam Gilchrist, MS Dhoni, Ab DeVilliers and several others, the scenario has completely changed. A highly skilled wicket keeper with good batting ability is always an asset for team.
So, here we look upon to the list remarkable wicket keepers who have taken the most number of catches in test cricket history.
1. Mark Boucher (South Africa):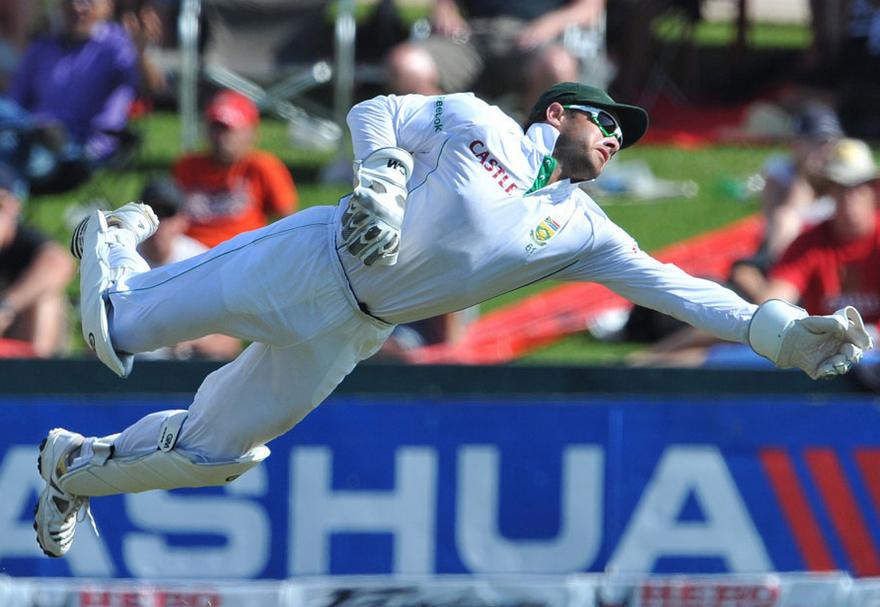 Mark Boucher is regarded as the one of the greatest wicket keeper's South Africa has ever produced. He made his debut on 17th October 1997 against Pakistan and since then till the time Boucher retired remained the first choice wicket keeper for South Africa in all the format's. He has 555 dismissals to his name, which is the most by any wicket keeper in test cricket history. Out of the 555 dismissal 532 were caught by his gloves which is another record in itself. He was very unlucky to get hit on his left eye by bails while playing a warm up game against Somerset. This injury eventually forced him to retire from all forms of cricket.