Top 8 international team captains and their net worth
The net worth of these cricketers is on a rising trajectory year on year.
Get every cricket updates! Follow us on :
The 21st century has witnessed a rapid transformation of the game of cricket. The 2007 T20 World Cup was a major trigger to the pulse of the audience, which longed for a shorter format of their favourite sport. Since then, the T20 leagues such as the IPL, BBL and PSL have followed, which has not only enhanced the salaries of players but the cricket boards' as well.
Moreover, many brands have associated themselves with the cash-rich leagues to reach a wider audience. These companies have also opted to bank on certain cricketers, which has further resulted in sending the player's net worth on a rising trajectory.
Let us take a look at the top 8 international team captains and their net worth:
8. Aaron Finch and Pat Cummins (Australia)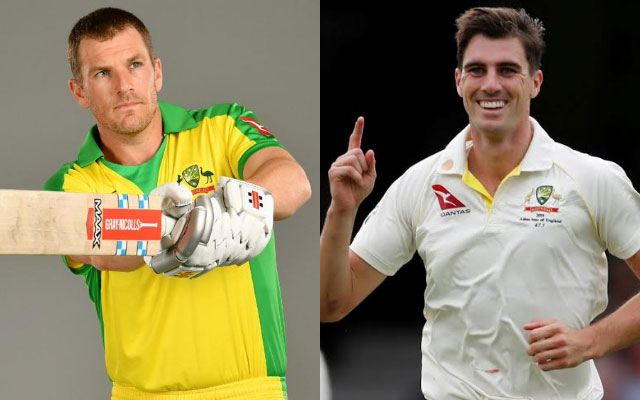 Aaron Finch – ODI and T20I skipper (INR 63.6 Crores)
The white-ball captain of the Australian team has led from the front with his batting exploits since making his international debut in 2011. Finch has slammed more than 8,000 runs in international cricket with 19 centuries and 49 fifties. Last year, he also led the Australian team to their first-ever ICC T20 World Cup victory.
The 35-year-old takes an active part in the T20 leagues such as the IPL and BBL. He has multiple real-estate properties in Australia. According to Sports Unfold, Finch's net worth is $8.0 Million (INR 63.6 Crores).
Pat Cummins – Test captain (INR 324 Crores)
The key strike bowler across all the formats of the game and a useful batter in the lower order, Cummins has been terrific for the Australian team. Currently, he is the number one bowler in the longest format. Cummins is a popular figure in the IPL, wherein he was also the most expensive buy in the IPL 2020 Auction with a bid amount of INR 15.50 Crores.
In 2021, the 29-year-old pacer bought a house worth INR 53.21 crores in Sydney. In the past, he has bought investment cottages and apartments. As per CA Knowledge, Cummins has a whopping net worth of $41 million (INR 324 Crores).