Top Five Best Innings by Indians in Australia
Updated - Dec 16, 2014 7:37 am
131 Views
Top Five Best Innings by Indians in Australia: There isn't a bigger challenge in cricket than scoring runs on the fast, bouncy and intricate pitches. One of those lively pitches producers in international cricket is Australia. The conditions and pitches demand twice the amount of caution, technique and application as much as the flat sub-continent wickets do. But India is one of those countries which take's pride in the rich heritage of possessing supremely talented batsmen. And over the years we have been privileged to witness some of the finest knocks by the Indians on the Australian soil and since India is touring Down under let's have a look at the top 5 Innings Indians played in Australia.
5.Virender Sehwag – 195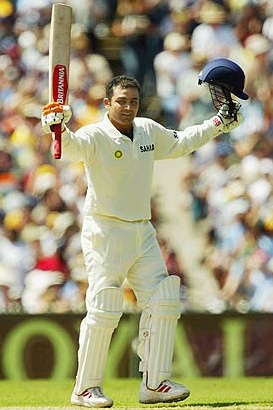 First morning of the Boxing Day Test Match is always special and Virender Sehwag made the boxing day of 2003 ever more special for Indians fans by hitting a breathtaking 195 on the first day of the Test match. He left the ball excellently in the first season when it was posing all sorts of questions but once pitch eased out he made Australians chase the leather all around the park throughout the day. He hit 5 sixes and 25 fours in this knock and got out in the typical Sehwag fashion attempting a six on 195. We rank it as the fifth best knock by an Indian in Australia.