Top Five Wicket Takers in 2014 Tests
Updated - Dec 5, 2014 7:24 pm
70 Views
Top Five Wicket Takers in 2014 Tests: Test cricket is a really testing form of cricket. For everyone that's playing around be it a batsman or a bowler. But a popular and qualified perception in test cricket believes for a team to win a test match you need the bowlers in your team to pick up 20 opposition wickets. That makes the role of bowlers so very evident in winning test matches. So here are the best of the bowlers in 2014 in our presentation the top 5 leading wicket takers in test matches in 2014.
1.Rangana Herath (Sri Lanka) 60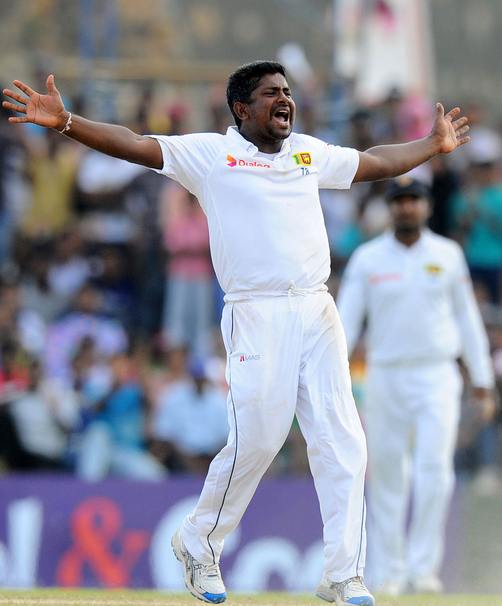 Rangana Herath has been Sri Lanka premium wicket taker in tests this year. Ever since the retirement of Mutiah Murlidharan he has been the leading the spin bowling attack for Sri Lanka. The 36 year old left arm spinner performed consistently throughout the year and took 60 wickets from the 10 test matches he played for Sri Lanka this year at an average of 27.45 each. His best figure of 9/127 was achieved against Pakistan in Colombo. It was the best performance in an innings of a test match by any left arm spinner. The previous-best was 8 for 11 by England spinner Johnny Briggs against South Africa in Cape Town in 1888-89.  Herath also took 5 five wicket hauls, which is the most by any bowler in 2014.