Top Stories: Things that made news in the cricket world today
All the news stories that hogged the headlines today.
Updated - Aug 20, 2020 9:44 pm
511 Views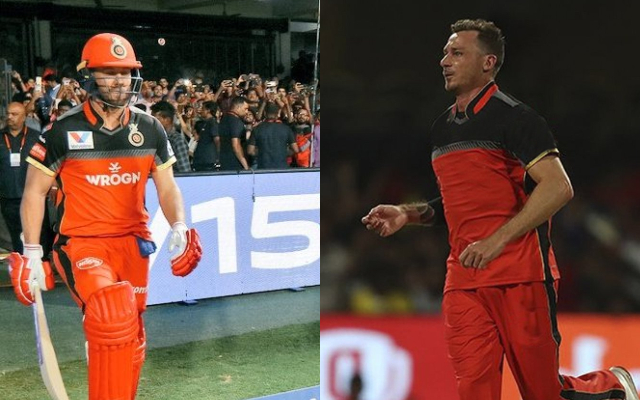 IPL 2020: England and Australia players might not miss the first week of the tournament
The limited-overs bilateral series, to be played next month, between England and Australia, had put certain Indian Premier League (IPL) teams in trouble.
The T20I and ODI series is set to end on September 16 only three days before the scheduled start of the T20 extravaganza.
Due to the strict protocols set by the BCCI, the IPL-bound players of both the teams were set to miss the first week of the tournament.
IPL 2020: AB de Villiers, Dale Steyn and Chris Morris to join RCB camp in UAE on August 22
The Indian Premier League (IPL) is exactly 30 days away from getting underway on September 19.
The teams are now leaving their base to reach the UAE even as the Royal Challengers Bangalore (RCB) will make it to Dubai on August 21.
There were a few concerns of the participation of South Africa players in the IPL this year but RCB have no such issues it seems.
Cricket South Africa confirms two COVID-19 positive cases from the national team
In the wake of the corona wave that has shaken the world in every sense, the Cricket South Africa (CSA) confirmed two positive COVID-19 cases from the team's national side.
The two players were among those who were set to be part of squad camp already going on in the country.
CSA has in total tested 50 players for coronavirus prior to camp which began on Tuesday, August 18 and will stretch till Saturday, August 22.
IPL 2020: 19-year-old Kashmir pacer to travel with KKR as net bowler
Mujtaba Yousuf, a 19-year-old fast-bowler from South Kashmir's Anantnag district, Thursday left with Kolkata Knight Riders as a net bowler for the upcoming Indian Premier League (IPL).
The youngster had last year attended a trial held by KKR for an injured Shivam Mavi's replacement.
Having impressed the franchise's think-tank with his seam bowling, Yousuf although wasn't picked in the team, the management took note of him.
Suresh Raina and MS Dhoni should be allowed to feature in foreign T20 leagues: Aakash Chopra
Former India cricketer and great commentator Aakash Chopra believes that cricketers like MS Dhoni and Suresh Raina should be given a nod for playing the foreign leagues. 

BCCI should give these retired cricketers NOCs to step ahead for the foreign leagues if they wish too according to him.

Chopra believes that when players like Yuvraj Singh have featured in tournaments like Global T20 Canada and the Abu Dhabi T10 league, Raina and Dhoni deserve the same opportunity.
IPL 2020: Harbhajan Singh won't travel with CSK squad to UAE
Harbhajan Singh, the veteran Indian cricketer, won't be travelling to the United Arab Emirates (UAE) with the Chennai Super Kings (CSK) squad on Friday, August 21 for the 2020 edition of the Indian Premier League (IPL).
The 40-year-old tweaker has already missed CSK's five-day training camp at the Chepauk along with fast bowler Shardul Thakur and all-rounder Ravindra Jadeja.
As far as not flying to the UAE is concerned, Harbhajan, reportedly, told that his mother is unwell and he can't travel.
PCB appoints Mohammad Yousuf as batting coach for Pakistan's High Performance Centre in Lahore
Pakistan Cricket Board, on Thursday, has come up with a list of coaches for the National High-Performance Centre and six cricket associations for the domestic cricket season of 2020-21.
The list is lined up with successful players, and it will be headed by Pakistan's former star batsman Mohammad Yousuf.
Yousuf is the 4th highest Test run-scorer and 2nd highest ODI scorer for his side. The right-handed batsman has been given the responsibility of batting coach at the National High-Performance Centre (NHPC) in Lahore.
RCB's problem has been death bowling, lost 30 per cent of games due to last three overs: Yuzvendra Chahal
Yuzvendra Chahal, the talented Indian bowler, didn't mince any words in saying that Royal Challengers Bangalore (RCB) have had issues with their death bowling.
Chahal has been with Virat Kohli's men since 2014 after making his debut for the Mumbai Indians (MI).
He has been a vital cog for the Challengers, having picked up 100 wickets from 84 matches.
Khaleel Ahmed reveals captaincy styles of Virat Kohli and Rohit Sharma
The Rajasthan young talent Khaleel Ahmed marked his debut under Rohit Sharma when regular captain Virat Kohli was resting for the 2018 Asia Cup.
The youngster was impressive enough to scalp three wickets in his debut match against Hong Kong. The left-armer appeared twice in the series- against Hong Kong and Afghanistan.
In the light of the same performance, he received a call up for limited-overs (ODI & T20I) series against West Indies.
'I have spoken to Ishant Sharma' – Darren Sammy says he holds no grudges against the Indian pacer
Former West Indies skipper Darren Sammy recently broke silence over his allegations on SRH players for racial discrimination.
Earlier this year, Sammy alleged that he was being subjected to racial discrimination during his stint with Sunrisers Hyderabad in 2014 and 2015.
He was often referred to as 'Kalu', a racial slang relating to the skin tone of the person.