Trouble for Kerala Cricket Association as they plan to host India vs Windies ODI at Kochi
Indian footballer CK Vinneth's tweet hopefully will get the associations to act on the facilities required to play sport in Kochi.
Updated - Mar 21, 2018 12:34 pm
789 Views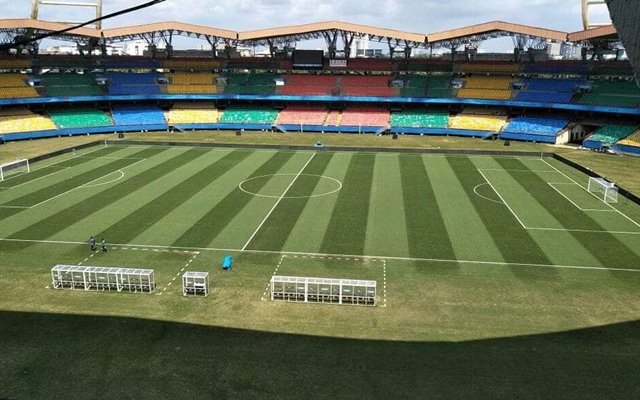 Follow us on Telegram
Cricket has been the real face of India in sports given the fan base that the sport holds in terms of its popularity. Though in recent times, attempts have been made to make the country a multi-sporting nation with different leagues that provide exposure to the athletes and form a helping hand in making it reach to a wider audience. But this doesn't seem to fall well with the Kerala Cricket Association as they confirm to host one of India's ODI against Windies at Kochi, later in the year.
As per the recent schedule released by the Board, India will play Windies in a five-match ODI series in November. The hosting for one of the matches was given to Kerala Cricket Association(KCA) which to an extent has perturbed the opposition as they decide to pull out a match from Thiruvananthapuram to Kochi.
Shashi Tharoor refer this to be a 'suspect'
Former Union Minister and current Thiruvananthapuram MP, Shashi Tharoor reckon this as a 'suspect' act committed by the Kerala Cricket Association. In regards to the same, he was in constant talks with the CoA chief, Vinod Rai and he assured him to look into the matter. Following on the same, "He has promised to review the matter. KCA's motive is highly suspect", Tharoor had tweeted.
Tharoor in support of his view reasoned the fact that the turf at Kochi was used for U-17 World Cup and reckons to be one of best football arena in the country. He believed that Trivandrum, that recently hosted an International game for India must be used for hosting cricket matches. In his view," Turf laid for top-class football would have to be dug up, while a cricket-ready SportsHub stadium in Trivandrum, the best in India, lies idle. Who gains from this suspect decision?', he asked in the tweet.
Players have their say
The member of Kerala Blasters, Iain Hume expressed his view on the Association's take to shift the game to Kochi, " I understand there is a lot of cricket in India. But I also understand that there is a lot of football in Kerala, "he said. Another member of the team, CK Vineeth in his recent tweet seemed dejected by this move to dig up the turf for a match at Kochi.
Here's the tweet:
The JN Stadium is one of only six in India that are FIFA approved,a certification that will take immense effort to obtain again. When India has been known for being a 'cricket crazy' nation, is it really necessary to dig up a football pitch to play a cricket match? #SaveKochiTurf

— CK Vineeth (@ckvineeth) March 19, 2018
For more news and cricket videos, visit Crictracker.
Follow us on Google News